This is a continuing series called The College Virgin by an anonymous UWM student.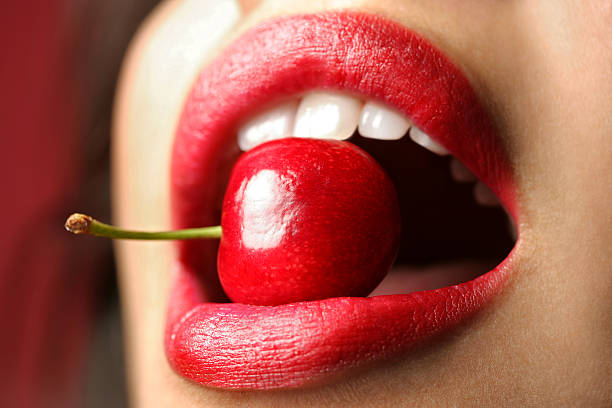 I'm sure you're still thinking "this girl has probably never gone out on a date" or that I am some shy weirdo. Well guess again. I'm here to constantly prove you wrong, challenge your beliefs and rewrite the ideology of who a virgin is.
I dated in high school. I've had your typical movie night that ended with a make-out session in my boyfriend's car. Unlike you, it just ended there. So it is not like I was shell-shocked when I dated my first guy in college, I knew what to expect (somewhat).
We met through mutual friends and I fell hard. He was handsome and had this charm to him that made you swoon. He was tall and I mean like 6'4 tall. He had danger written all over him and I ignored all the signs. He got me right where he wanted me real quick, and I landed in the teeth of the bear trap.
Like every other group of college kids, we all went out to parties together on the weekends. One night was different from the rest though. I knew he was coming, and at this point we were "talking". You know, that bullsh*t stage where us millennials don't want to put a label on it because we are both too scared, but don't want the other one to "talk" to anyone else. Stupid. Anyway, I picked out my best outfit and was probably listening to some sort of feel good music like Rhianna.
I'm sure we have all had our fair share of house parties, but in case you forgot, let me remind you how awful they are. We walk to the back of some creepy house with no lights on, say we know Michael (there's always a Michael) and head upstairs. The party is always in the attic or the basement, but in this case it was an attic. A room that should probably only hold about 10 people max, but us college kids like to push the boundaries and cram around 40 instead. It's 100 degrees, so my makeup is already sweating off and the only lights on are a few strands of Christmas lights (thank god).
Everyone in the group manages to separate, leaving him and I alone. My nerves are through the roof, so in order to fill the awkward nervousness of it all, we decide to dance. His hands sit at my waist and start to go a little lower, he bends down and says something in my ear. It was those inevitable words, and I'm sure you can guess it.
"Let's get out of here."
We all know what that means; sex.
Not me! Nope, never got that memo since you know, I'm a virgin and all … kidding! I knew heading back to my place meant more than sitting and talking, but I had no idea what was in store.
So we decide to leave, and I quickly try to find my roommate to tell her. She makes a joking gesture giving me a hard time and tells me she'll be back late. As I walk away, she yells something typical like "have fun!"
The walk back builds the anticipation and anxiety beyond all belief. So many thoughts run through my head:
What's going to happen?
What does he expect?
Should I tell him?
Will he be nice?
Is he the right one?
Is now the time?
Is my room even clean?
Am I wearing cute underwear?
*Spoiler alert* He was not the right one, it was not the right time, and I was certainly not ready.
Finally heading up to my lovely room in Sandburg Hall, we set up Netflix and got comfy in my spacious twin size bed. Thank you University Housing for giving us the smallest beds possible. Two people do not fit well in them, let alone a guy who is over 6 foot. 20 minutes later, we decide on a movie and he makes his first move.
The first kiss of that night had a hidden agenda, and I should've ran right then. But I was naïve, and swallowed up in his charisma. The make-out session was steamy, not going to lie. It was more to him than just that though, it was leading elsewhere.
Clothing articles start to come off, hands start to explore and the panic sets in.
I blurt out without a second thought, "We can't".
This was the first time I ever told a guy I was a virgin.
"You mean never? Why not?" he asked.
Okay guys, do not ever respond with this when a girl tells you this very vulnerable and private piece of information. It makes us feel alienated and that's exactly how I felt…Like something was wrong with me because I never had sex before, as if I was some weirdo who was sexually unappealing.
The conversation dulls, and we go back to innocent kissing. He was not a quitter, though. Asking again if I was sure, and if I wanted to.  My answer had obviously not changed. This was the first and certainly not the lasts time I would be called a tease.
I'm sorry if my personal respect ruins your night, gives you blue balls, or you just can't fathom a woman not wanting to give herself to you. But, you need to get over yourself.
We ended up just going to sleep, and he slipped out early in the morning without a word. That was my first sleepover, and our last one.
This guy was ahead of the times, he "ghosted" me before it was even a thing really. Every text after that went unanswered, and my friends learned to stop mentioning his name. My confidence level went from 100 to 0 real quick, and that's the first moment I was ever disappointed in myself for NOT having sex.
He may not have known it, but he impacted the rest of my college dating years. I knew from then that I deserved someone who would respect me enough to not ask twice. Someone who didn't question me, alienate me, or leave me in the dust.
It was almost a year from then until I let my guard down like that again. The heartbreak doesn't end here, neither does the disappointment or awkward sexual encounters.
Stay tuned.