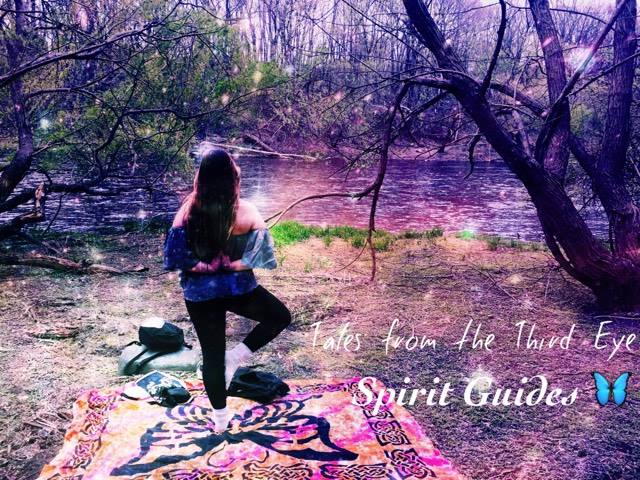 Spiritual guides, spirit animals, totem animals, whatever you may call them – odds are you've seen them, dreamed of them, thought of them, and have had an experience with one.
Who are they and why is it essential we connect to them?
Spirit guides are vital to our lives and assigned to us to help jolt us through life. They are presented to us as animals, people, masculine or feminine energy, and more. They are incorporeal, but extremely significant and it is important we recognize our spirit guides so we can get through the phases of our lives. While some guides carry on with you throughout existence, others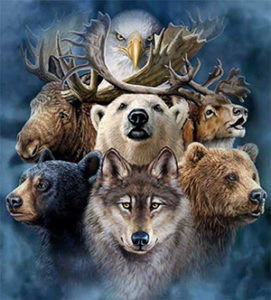 pop in and out depending on what you're currently going through. It is important to note that you do not have a choice in your spirit guides.
Spirit guides will intervene when it is necessary. If you tune in, you can improve certain aspects of your life. Tuning into the energy being emitted by your spirit guide can include meditation, realizing signs alerted to you (such as synchronicities), and with a strong intuition, including following "that gut feeling."
Sometimes the connection with your spirit guide isn't quiet directly. If only you could pick up the phone and call! If you want to make that call however, listen to your intuition – not your ego. Those feelings and thoughts you get, such as taking a chance on asking someone out, is a direct sign from your spirit guide. The doubt you get that it won't work out if you try – that is your ego speaking.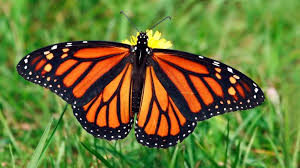 For most, however, our spirit guides are presented to us through animals. Mine have always been butterflies. I see butterflies everywhere
and I have always absolutely loved them. That isn't the only reason the butterfly is my spirit guide. The butterfly seems to present itself in my life when I need it the most. These spirit guides each have their own meanings. The butterfly represents transformations, chance, and your soul self, an inner part of you gracefully changing, and most importantly: metamorphosis. Butterflies also mean you are going through a major transformation in your life or are about to. For me, my life seems to change a lot and so do I. My life is always manifesting and so is my soul – for the better, of course.
Change is essential. I would be terrified if someone wasn't changing. Our lives are very similar to the butterfly – we continuously go through metamorphosis and transform as we age. Your spirit guide can change based on the changes in your life.
Your spirit guide can also represent what you need to deal with in your life. Again, it is what your intuition is telling you. Never second guess the thoughts that flow to you. If you see a butterfly and think "I think this is a sign I need to take that new job offer" – then yes, you most likely do because that new job might help you manifest. You might afterwards think, "No, that's just silly", but it isn't. That is again, your ego talking and you just have to brush him off your shoulder!
Another important note to stress is that your spirit guide could be something you fear! What are you really scared of? I am actually very anxious when it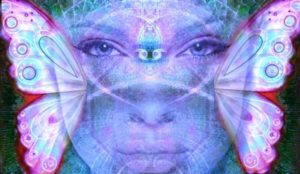 comes to changes in my life, which is another reason the butterfly calls out to me. Your fear of certain animals could be a sign of an unhealed part of you and this animal is calling out to you so it can heal you! This natural fear is a part of you that you need to listen to. If you are absolutely scared of bees (and not because you're allergic), this could mean you are fearful of enjoying the sweetness of your hard work. You're too humble perhaps.
Below I have listed the most common spirit guides (animals) and what they mean. If yours isn't listed below, I advise you to conduct further research!
Cats

Many people are tuned into cats
Mysterious
Clever and wise
Independence
Desire to be by yourself

Dogs

Loyalty
Playfulness
Affection and love
Understanding
Guide you through a hard time

Bats

Rebirth
Long life
Inner depth
An enriched life
A sign you're ready to go deep within yourself

Owls

Mysterious
Wild
Connected to the higher knowing
Desire to stay up late
Vivid dreamer

Zebras

Uniqueness
Balance
Clarity into the future
Planning and manifesting

Wolfs

Loyalty
Success – good at getting what you want
Will power

Snakes

Primal human energy – similar to our spines
Rebirth – shedding of the old
Times are about to change
Returning to your primal human instincts

Turtles

Holy ground of patience
Sign you should take more care of yourself (get a "shell"!)
Keeping yourself safe and loved

Monkeys
Rabbits & Bunnies

Artistic
Joyful
Courageous
Sign you might want to be more powerful

Bears

Higher knowing
Strength and powerful
Healing and protective

Cows

Easy going and content
Grounded into the "now"
Rooted to the Earth

Elephants

Pride and power
Strong intuition
Powerful
Very wise
Part of you might be wanting to learn more and get deeper into your awakening

Crows

Higher self
Change in creativity
Not a bad thing – but might be time for a change

Dolphins

Kindness and happiness
Playful
Bubbly, happy people

Lions

Courage
Strength
Might be a sign you need more confidence or your ego is too strong

Foxes

Wise and clever
Wild
Unpredictable
Might be a sign you want to explore more

Horses

Freedom
Grace
Power and speed
Wild and free spirits
Spontaneous

Giraffes

Obtain the unobtainable
Always reaching for more
Beauty
Intelligence

Tigers

Overcoming fears
Reclaiming your place of power
Bold
Fierce
Manage strong emotions more effectively

Fish (of all kinds!)

Abundance
Willing to have an open mind
Sly and mysterious
Changing of ideas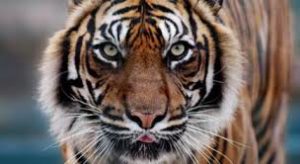 So, how do you know if you're not just imagining your spirit animal? Question if the results of your spirit guide make sense to your personality, your life, the changes you're going through, your fears, and so much more. If you want to get more in tune with your spirit guides, try meditation – specifically this guided meditation video which led me to a tiger in a cave then to a babysitter I had in elementary school who used to be a grandmother figure in my life. What I see during mediation always corresponds with the "now" of my life.
You can meet your spirit guides halfway and allow them to enter your dreams. Your dreams often call out to the part of you that needs to wake up. Mastering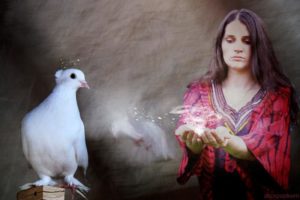 lucid dreaming is another great way to seek your spirit guides. Lastly, you can ask your spirit guides for signs and then wait for them. However, if you're having doubts about your spirit guide, you can always seek a physic who can give you a reading.
Learning about your spirit guides and acknowledging the signs that they nudge us with, will help you grow spiritually for the better. Through this, we are able to heal ourselves and improve certain areas of our lives.