Melina Duerte, better known as breakout indie artist Jay Som, is headed to the Back Room at Colectivo on September 13 to showcase her impressively dynamic and successful album, Everybody Works.
Featuring hits such as 'Baybee' and 'The Bus Song,' Jay Som has exploded into the indie music scene with her "D.I.Y Bedroom Pop", playing along the likes of Peter Bijorn and John, Japanese Breakfast, and Mitski. Her unique genre title, as proclaimed by the New York Times, is rightfully given as Jay Som not only recorded her compelling album entirely from her bedroom, but also created an intimate sound that breaks the barriers of the traditional 'indie' sound.
Jay Som is set to play alongside Soccer Mommy and Stef Chura at the Back Room at Colectivo on September 13. Before heading to the show, check out the following interview to gain insight into Jay Som's explosive success as an up-and-coming artist.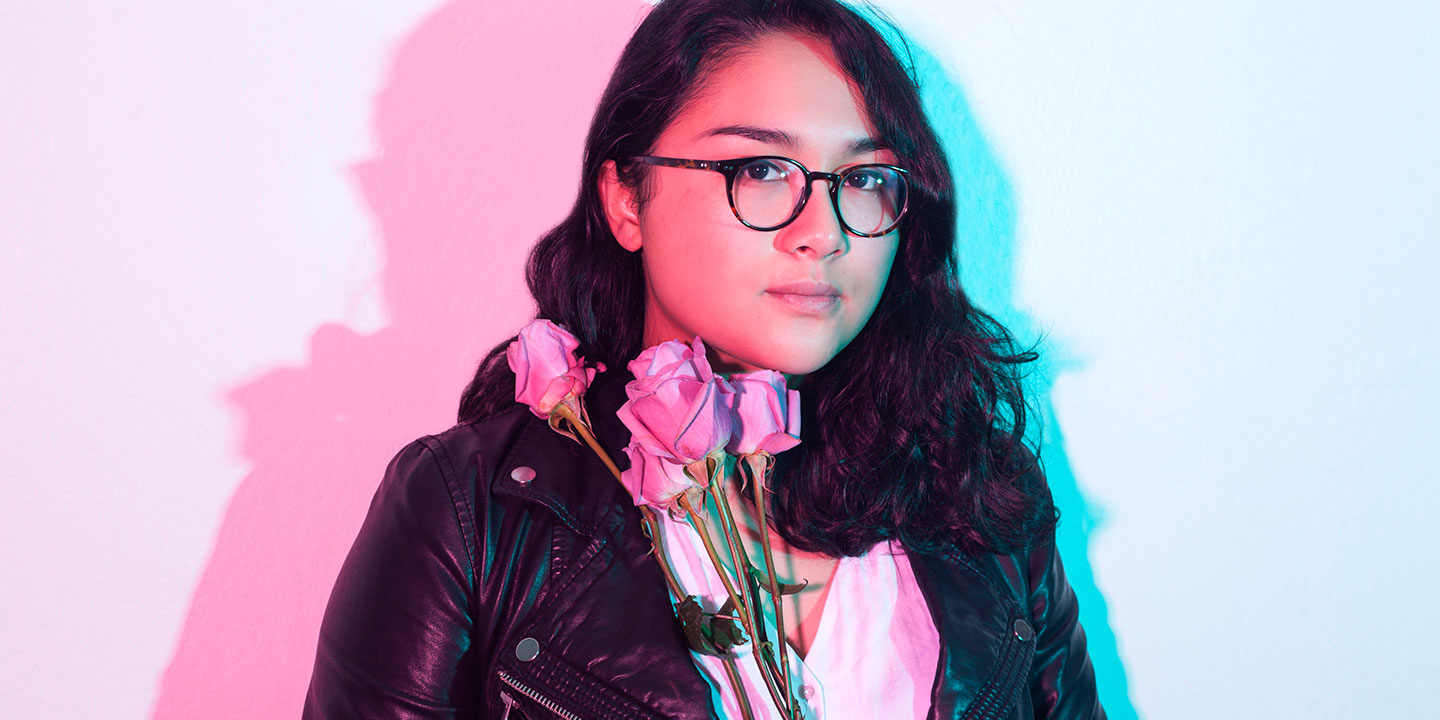 -Following the previous release of Turn Into, your recently dropped album Everybody Works has received an impressive flurry of attention and praise. How has your mindset as a songwriter/performer evolved since your first releases?
It's been over a year now since the conception of Everybody Works so I've had plenty of time to reflect on the album and past releases. I'm more aware of my strengths and weaknesses as a musician/performer/writer/producer and I've got an even stronger motivation to become better and experiment freely.
-From your self recorded music to your releases on Bandcamp, The New York Times described your musical style as "DIY Bedroom Pop," how does this label coincide with your musical journey? 
In general, this project is inherently DIY and all recordings were done in my bedroom with what I could afford so it makes sense that I'm often labeled that way. I usually don't mind because I get it but I also don't want to be boxed in as an artist that intentionally makes music to sound "lo-fi".
-After completing impressive tour runs among artists such as Peter Bjorn and John, Japanese Breakfast, and Mitski, you released Everybody Works within a seemingly short timeline. How has your rapid growth as an acclaimed musician pushed you to become a better artist? 
I'm still honestly so honored to have been on those tour runs at the same time as signing to a label and releasing my first album. It feels like such a long time ago but in reality it was just last year and I was so wide eyed about the possibilities of this career. This rapid succession has been pretty challenging and overwhelming but it just makes me want to work harder. The opportunities offered are so rare and I have to remind myself that it is possible to maintain a sustainable lifestyle in music.
-You began your music endeavors by playing trumpet with a plan to pursue an education in jazz, how do you think your upbringing in textbook style music helped you as a songwriter and self-producer? 
I've for sure permanently applied it to my songwriting and producing to this day. Having two incredible teachers for my childhood and teen years installed so much self creativity and motivation to pursue music regardless of the career. They taught me how to practice the basics and complexities of music theory/reading – the whole 'perfect practice makes perfect' thing and they encouraged me how to think and listen to music in my own ways.
-2017 has been a busy year for you, including the extensive tour you're currently embarking on. How does it feel to go from producing an album in your bedroom to becoming a full-time musician?  
It feels so good! Kind of stressful but it's so much better than working at a sandwich shop full time while going to school and taking a million classes. I'm too excited to play new tracks from the album and just tour with some of my favorite artists.
For more information on Jay Som and tickets to the show, http://www.jaysommusic.com