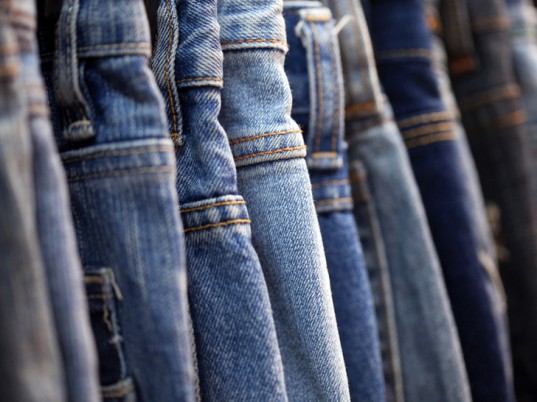 Tomorrow, Wednesday April 26 is Denim Day, a campaign that hopes to bring awareness to sexual assault. Wear denim to show support for victims and as a visible sign of protest against sexual violence.
Peace Over Violence is an activist organization who supports Denim Day, and it has been an annual event for the past 18 years. As a part of Sexual Assault Awareness and Prevention Month, the campaign also hopes to call out detrimental attitudes and behaviors that condone such behaviors. Denim Day is an international event, and has been recognized by over least 20 U.S. states.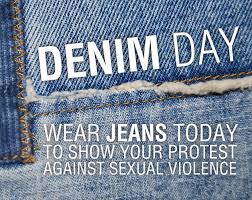 The history of the day stems from a rape case in Rome. In 1992, an 18-year-old girl pressed charges against her 45 year old driving instructor. The day of the crime, the victim was wearing tight jeans (apparently to the point where she would have had to help the driving instructor remove them.) The campaign emerged following the 1998 Italian Supreme Court ruling to overturn the conviction due to the victim's clothing choice. The court stated that the restrictive clothing would require assistance to remove, thus making the act consensual. This sparked outrage, and the next day, women in Italian Parliament to go to work wearing jeans in support of the victim. Following years of protest, in 2008 the court once again overturned their ruling, and clothing no longer poses as a defense to rape charges.
However, Denim Day remains a symbol of protest against sexual assault. For further information on the campaign, click here.