This past Wednesday, April 19, from 3:00 – 4:30 pm, Peer Health Educators, as a part of Norris Health Center, teamed up with Health Heelers to bring in five dogs to the Daniel M. Soref Learning Commons in the west wing of the Golda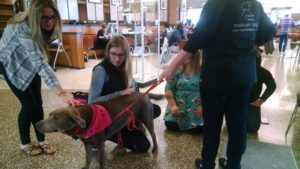 Meir Library.
This event is usually held twice a semester to relieve students' stress and to promote mental health awareness through the funloving nature of therapy dogs.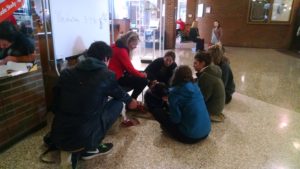 The five dogs who helped students to de-stress were Leo, Macy, Chula, Bailey, and Lux.
Peer Health Educators are planning to bring in Health Heelers again on May 1.
This event also promoted the NAMI (National Alliance on Mental Illness) Walks 5K which will raise funds for those living with mental illness and their loved ones.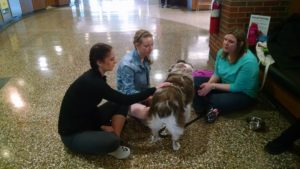 It is being held on Saturday, May 20, starting at 11 am at Veterans Park in Milwaukee.