Earlier this month, Fox 6 News passed along an article posted by 24/7 Wall Street that ranked Milwaukee as the worst city in Wisconsin to live in. The article's criteria was based on population, median home value, the poverty rate and adults who graduated with any college at least a bachelor's degree. I'm from Milwaukee and I love the city, but this article is right to me when it comes to numbers. Milwaukee is a bad city to be in – if you're broke.
Milwaukee is scarred by socioeconomic inequality. According to the 24/7 Wall Street article, the poverty rate of Milwaukee is at 26.8 percent, which is the highest than any other city in the state and above the 14.7 percent US poverty average. The article also says that the city has the lowest median household income in the state at $37,495 a year. This means that people in the inner city of Milwaukee, on average only make around $30-40,000 a year.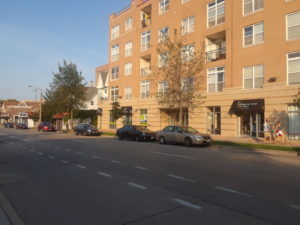 Half of the college experience is being poor, but growing up poor is another thing. I grew up on the south side of Milwaukee and my parents weren't exactly rich. I don't like making wide generalizations (even though I always do), but I think being an inner-city kid in Milwaukee posts different and more difficult challenges than growing up in the suburbs surrounding the city. Poverty is like a hole, and as you get older that hole is harder to get out of. If you lack something like a stable home or stable parents, it's hard to find your way out.
The reason I think Milwaukee is a bad place to be poor in is because the rest of the city does not offer enough support to struggling areas. Poverty, crime and hunger can be survived, but giving people a stable foundation in order to better themselves is another challenge. Our priorities are out of whack.
An example would be the streetcar project that started in April. We could be using that money to better our public school system or to fix up old houses rotting away in the north side, but instead, we paid for a street car that I personally see no use in.
I think Milwaukee should be in a better place than just mentioned in articles of worst cities to live in. It seems like half of Milwaukee is made aesthetically pleasing to look at while the rest of the city is hidden or not mentioned. It seems to me like Milwaukee is a weird conspiracy to make half of the city look bright and pretty to make up for the other half that's rotting in urban decay.
Perhaps the problem with Milwaukee is in uniform with industry problems currently in America. Milwaukee used to be a more industry-based city, being called 'Cream City' for a reason when specializing in brewing. When those industries started to disappear, we had to make money in new ways, like refurbishing parts of town and gathering more new people into them. I think hipsters call it 'gentrification'. This doesn't really work in the favor of the poorer sides of the city, but it's managed to keep part of the city afloat.
On the other hand, industry in Milwaukee is doing well enough. We have industries like Harley Davidson and Rockwell Automation that are active. It's good to have businesses, but perhaps we don't have enough businesses to stabilize the economy of the entire city. Milwaukee would benefit from economic stimulation. We should also look deeper into the city's history and understand why the city is so economically divided, and use that knowledge to do what we can to fix that gap.