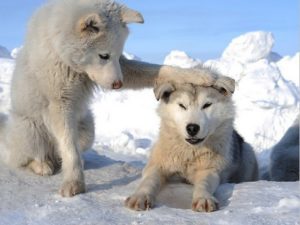 Dogs are often referred to as a man's best friend but they really can be anyone's companions. They have a way of winning hearts over with their puppy dog eyes and wagging tails. Once you live with a dog you can't imagine ever living without one. Not only do they make a person happy but they also can help make a person's life less stressful. Here are 8 reasons why being a dog parent makes life less stressful:
1. They Listen To You
Dogs aren't always the best listeners when you want them to do something, but they make great listeners for everything else. Dogs don't talk back like people do which makes talking to them great. They listen to the venting and stupid thoughts then just look at you with their puppy dog eyes that say "I hear you and I care."
2. Dogs Help Relax You
Dogs let us touch them through stroking, hugging, and playing with them. This helps us produce more serotonin and dopamine. Serotonin and dopamine are a chemical that is found in the brain which helps improve mood. The increase of these chemicals within yourself allows you to become more relaxed and calm.
3. They Encourage Exercise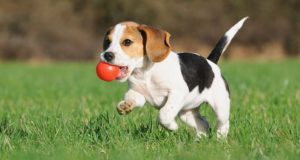 Exercise is proven to help reduce stress and there is no better way to get more exercise then by owning a dog. Dogs need to have exercise in order for them to be healthy and help keep the behavior well rounded. Depending on the dog and the energy that they have, they might have to be walked multiple times a day. This helps you get out and exercise with them, which then allows you to be less stressed.
4. Dogs Remind You To Have Fun
Dogs have a natural playful attitude, this attitude entices you to play with them. This allows you to take a break from what whatever you were doing. The thoughts that were causing you anxiety should disappear when you enter the thoughtless task of playing with your dog.
5. Dogs Make The Bad Days Good
After a particularly stressful day when you first see your dog they can immediately tell what kind of mood you are in. They will adjust to your mood by wanting to be close and near you. This session of cuddling allows you to get that sensory touch that helps you relax.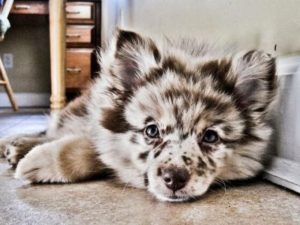 6. They Live In The Moment
This knack that they have for living in the moment will remind you that the little things that happen throughout the day that get you stressed aren't worth thinking about. Once a dog gets yelled at they are back to doing whatever they want, they don't think twice about it. This nature that they have reminds us that we don't have to worry and stress over the small incidents that happened during the day.
7. Owning A Dog Helps Create Structure
One thing that creates stress in our everyday lives is the lack of structure or schedule that we have. By owning a dog we have to create a schedule, one that includes feeding them and walking them. When a schedule is in place you become more organized which enables you to remember things and plan ahead.
8. They Love You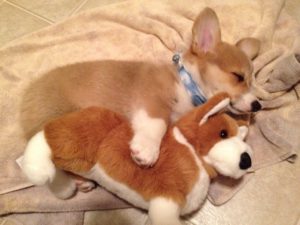 Dogs are like parents, they love you unconditionally. After a stressful day you can look into the face of your dog and see in their eyes the love they hold for you. Right when you walk through that door their tail starts wagging and you know that they care for you. Knowing that you are going home to something that loves you after a day filled with stress is a feeling that helps calm you.