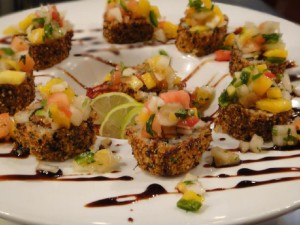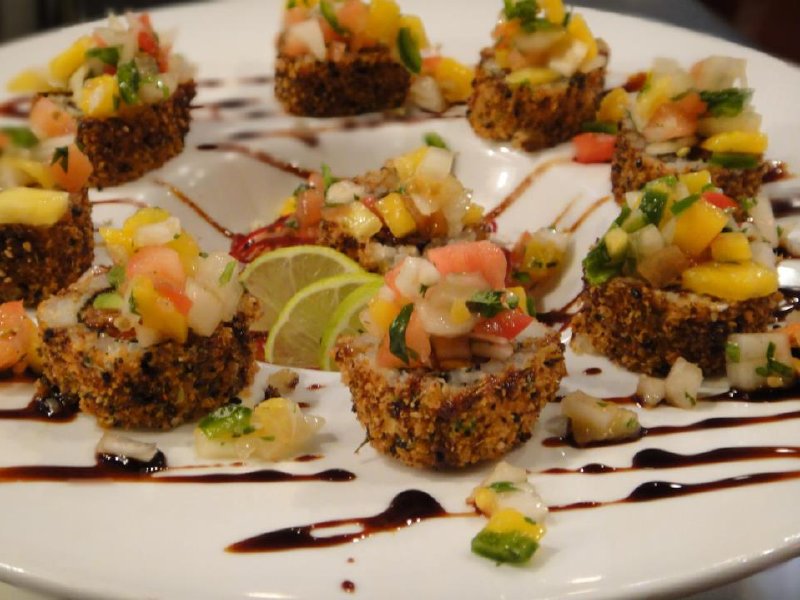 You know the part in "Shrek" where Donkey says, "Parfaits must be the most delicious thing on the whole damn planet"? Well my philosophy differs. Sushi is the most delicious thing on the whole damn planet.
I'm a sushi guru. A sushi lord. If there was a foodies awards show where french fries won "Food of the Year" over sushi, I would pull a Kanye and run up on stage. I'm that person who walks by students in the UWM Union eating Union "California rolls" and chuckles cynically inside. By the way, the "sushi" they serve in the Union is not sushi, it's a sad impostor.
When I moved to Milwaukee in the fall of 2013, I knew I needed to find the perfect sushi place, and it had to fit my criteria:
Fresh fish.
Inexpensive. I'm poor.
Within bus route distance.
It took me a while to actually get to a sushi restaurant. Believe it or not, all of the friends I made were more Buffalo Wild Wings people. ​I also forgot how quickly college empties a wallet. Nevertheless I finally made it, and I hit it on the first try.
Kanpai is located in the Third Ward on Chicago St. It's a little hidden, which makes the interior so much more spectacular.
The restaurant opens up to incredible wooden beams and colorful decorations covering the walls. It's a small space, but the openness of the design makes it feel huge; tall tables, chill atmosphere, and the desirable smell of fresh fish.
I was seated at Kanpai's sushi bar, which is the best seat in the house, because you get to watch the chefs work their magic. All of the cuts of fish looked sublime sitting on ice before me: eel, salmon, octopus, and tuna… I was in heaven.
I always start my sushi meals with an order of edamame. It's fresh, delicious, and practically no restaurant can mess it up.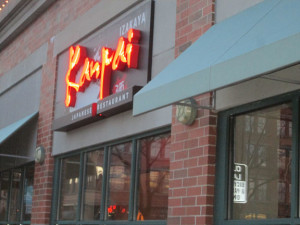 For my sushi entree, I tried Kanpai's sushi lunch assortment. It comes with a nigri of the day, a California roll, and a tuna roll accompanied by a side salad and miso soup. My date, my beautiful mother, ordered their sashimi salad bowl, fresh greens, assorted sashimi, rice, and a lite, sweet sauce. We split my favorite, a spicy tuna roll.
My lunch was great. For three rolls of sushi and a salad and miso soup, my bill only came to $14. My mother's sashimi salad lunch bowl was a small portion, but tasted fresh and was full of raw fish. That was $13.50. The spicy tuna roll was my favorite. The taste was incredible, and the heat was unbearable. If you have a spice intolerance, I recommend staying away from spicy tuna.
Their sushi rolls range around $4 to $8 a roll, which isn't bad considering the quality and authenticity of the experience. They also have a happy hour, which I'm excited to check out sometime soon. The quality is great, quantity could be improved, but overall, it fits my sushi criteria.
I have plenty more exploring to do for the perfect sushi restaurant in Milwaukee, but I wasn't let down by my first pick. Kanpai is a reasonably priced restaurant for great quality of food. If you or anyone else you know has any recommendations for sushi restaurants in Milwaukee, let me know!