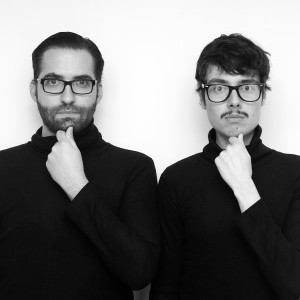 Today, the average person relies heavily on their technology, using it for everything; from doing your taxes to finding your soul mate. So what do you do when you're hit by the sudden realization that the human experience is being changed drastically by technology? You make an upbeat, electronic music album of course!
This is what Alan Wilkis, an electronic music producer, set out to do when he started his music project, Big Data. He took his concerns over society's dependence on technology and turned them into dance floor anthems. Wilkis describes Big Data as paranoid electronic pop music with an anti-band approach.
In October Big Data's first EP, "1.0," was released. It was on this EP that the song that would soon take over all radios with "Dangerous" featuring Joywave. The catchy dance song reached number one on the Billboard Alternative Songs chart. Never before had a song about stalking someone sounded so good.
"Dangerous" was an instant hit, so expectations were high when Big Data's first album, "2.0," released this March. The album stays true to Big Data's main theme as each song addresses a different issue about the internet and technology. Each song on the album, with the exception of "Big Dater," also involves a musical guest of some sort. The range of musicians and singers Wilkis enlisted for his album is quite impressive. There are several familiar names listed on the back of the album that would have any music fanatic excited, such as Kimbra, Rivers Cuomo, and Weezer.
Within 30 seconds of playing the album, one can tell that the same catchy, electronic beats that made you want to hit the dance floor when you heard "Dangerous" were going to be revisited in this album. Each song is a little different from the next. There's a new vocalist for each song as well as new sounds and beats that are experimented with. Often, sounds that don't usually go well together are mixed or several different sounds are played for very short periods of time. But what the finished product always ends up being is something that makes you want to jump out of your chair and start moving.
"2.0" is definitely worth a listen. Be forewarned, though, as just one listen may not cut it for you. If you're anything like me, you may find yourself blaring it wherever you go and whenever you can. It's an album that never leaves you feeling bored.  If you're in need of some new electronic music, Big Data's "2.0" should be first on your must-listen-to list.