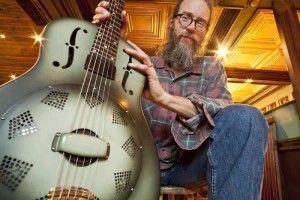 Charlie Parr is a country-blues artist out of Minnesota. He already has over a dozen albums under his belt, and in his most recent album, "Stumpjumper," his experience and comfort behind his various string instruments and the microphone is clear. There is an unhesitant confidence in every string plucked and word sung, and the album is a joy to listen to.
"Stumpjumper's" track list sticks fairly close to the core of country-blues: driven by string instruments like the banjo and the 12-string guitar and accompanied by the drums, the piano, among other things. However, that is not to say Parr's style is derivative or uninteresting. Songs like "Evil Companion," "Empty Out Your Pockets," and "Falcon" have a slick, greasy attitude that is undeniably charming. I couldn't help but smile when hearing each of these songs for the first time. Other songs are much more stripped down and intimate and demand your solemn attention, "Over the Red Cedar" is a beautifully haunting tune about aging, and "Resurrection" recounts the story of the biblical figure Lazarus with instrumentals that feel like they would be the soundtrack in a ghost town.
The stories told in each song are always told beautifully, rustically, and tenaciously, like they've been passed down through generations around a campfire, but the connection between the instrumentals and lyrics is not always obvious. Oddly, the lyrics occasionally tell stories that contrast with their more playful tones. For example, "Evil Companion" is about a couple that did not get along, and "Empty Out Your Pockets" deals with themes of death and the afterlife. This may force some listeners to listen to the songs once for the instrumentals and another time for the story. It also gives a certain folksiness to much of the album, reminiscent of how some popular nursery rhymes actually have dark messages, but this disconnect may be jarring for some.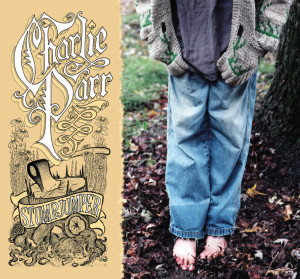 I consider Charlie Parr's "Stumpjumper" to be my first truly purposeful and detailed look into the country-blues music scene, and I was sincerely captured by it. From the lively, puckish tracks to the more introspective ones, Parr plays and sings with conviction. It feels as if he would stand by these tunes and their tales until the end of time. If you are interested in getting into country-blues music, I recommend "Stumpjumper" and Parr's other work wholeheartedly.
"Stumpjumper" will be released on April 28.