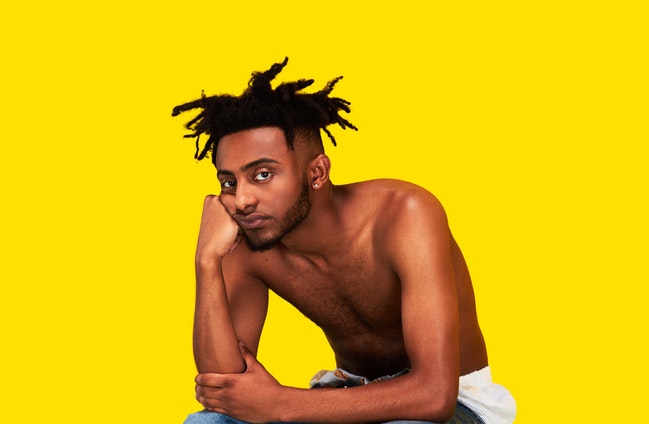 If Aminé is missing from your playlist, you are strongly encouraged to reconsider your music choices. Although you may be the most familiar with Caroline, his three times platinum hit, Aminé's album "Good For You"22 lives up to its name. With a wide range of variety from Turf to Veggies to Sundays, this album will make you want to stand up and give a round of applause.
Aminé shared his story and ambition during an interview about being named a 2017 XXL Freshman, and told us how he got his start based in Portland, Oregon.
"I was just always a fan of music and I got into music when I was like, 18." He explains. "We had mics that we would use after school and just rap on it and put it online." Aminé's humble beginnings and genuine aspirations are definitely part of what makes him a great artist.
With all the success he has seen already as an artist, he also has plans to climb the ladder towards video production. He adds, "I don't want to just make music, I want to direct other people's videos. In my videos, when you see all that dialogue and five-minute videos for two-minute songs, these are like my audition tapes for films and movies." Get to know him more by checking out the XXL Magazine website and searching under 2017 XXL Freshmen.
Aminé is in progress of his American Tour For You, promoting his debut album. With a few shows already sold out from coast to coast, now is the time to buy tickets for his Chicago show if you missed him at the Rave in Milwaukee on Friday, October 13. He is joined on tour by Towkio, a rapper from Chicago. His most popular albums include Wav Theory and Hotchips N Chopstix.
For the sake of adding a personal touch to his tour, Aminé is wearing the same pair of pants to each of his 25 shows this fall. Dubbed #TheTourPants, Amine pulls one fan up from the crowd to write a word or phrase on his pants as a keepsake. For example, when he visited the Rave in Milwaukee on Friday the 13, fans chose to write "cheeze curd 414" to represent good old Wisco. Keep up with the journey of Aminé's pants by following him on Twitter at @heyamine.
With the constant flow of good tunes coming from new and upcoming artists, Aminé and his future albums are definitely the ones to watch.