One may consider it unorthodox for a company specializing in video games for their own video game consoles to develop a social media app for mobile phones, especially if such company has a history of inputting poor social functionality in their games. But this is Nintendo we're talking about. Doing the unexpected should be expected by now. But I never expected to have quite the chuckle I had with Nintendo's very first app in partnership with developer DeNA, Miitomo.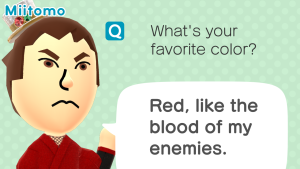 Miitomo is a curious social media app as you don't socialize with people directly, at least not at first. See, the way the app works is that you answer cute, little trivia questions about yourself and the answers are exchanged between each player's avatar, the ever-popular Miis. You can then "heart" (the Miitomo equivalent of a Facebook "like" or a Twitter "favorite") the answers and respond to them with comments.
"Miitomo" leans heavily on 2014's "Tomodachi Life," a "Sims"–esque game on the Nintendo 3DS starring your Miis, for its presentation. The development team for "Miitomo" was even run by the core developers of "Tomodachi Life." But while "Tomodachi Life" force feeds you it's brand of quirky, one-note humor until you get sick of it and throw up, you'll be making the bulk of Miitomo's humor yourself.
While you can answer the trivia questions as honestly as you want, you can also try to get creative and make some genuine knee-slappers. There are no word filters to censor your answers, meaning that you can be as silly or vulgar as you desire. Your Miis will also say everything you say in its scarily accurate text-to-speech voice and will even change facial expressions to match the words. Tons of joy can be derived from sending funny answers for your friends to read and in turn having funny answers to read yourself. Of course, there's also an opportunity to actually learn something worthwhile about your friends' lives and personalities.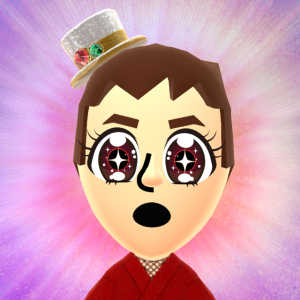 It's also surprisingly easy to obtain friends in the app. Nintendo's social functionality in their games were infamous for their convoluted methods of connecting with friends – hello, friend codes. But in "Miitomo," all I needed to do was connect my Facebook account with the app and then wait for my friends to sign up so I can friend them. Within a week or so, I had around 10 friends with minimal headache. Nintendo went from having the poorest method of connecting with friends to having one of the best; it's as if the awkward caterpillar grew up into a social butterfly. Though I do wish that you can respond to and send out your friend requests en masse via a "friend all" option or something like that.
But the real star of the show is the Miifoto mode, Nintendo's version of Adobe Photoshop. Here, you can drag and drop you and your friends' Miis on top of a background (which you can create from any photo saved on your phone) while adding a few props and anime eyes to create your own photogenic masterpieces. Again, there are no filters to stop you from going wild with the mode. You can then use these photos to comment on your friends' answers or share them directly to your friends via Facebook, texting and more. This mode is so enjoyable that I wish it was the main focus of the app, as having expanded options such as a copy/paste tool would serve the mode wonderfully.
Adding to the charm is the fact that you can dress up your Miis. A shop offers a variety of clothing options that you can use to cover your Miis from head to toe. Items range from being cute, cool, funny and… rather kinky, actually. You're bound to find something to express yourself with both on your Mii and in you Miifotos. There's also a section of the shop offering rare items that change daily, making frequent visits and saving coins a must.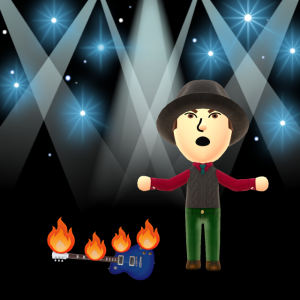 Speaking of coins, I should bring up the microtransactions. Miitomo is free-to-play, but you can of course spend real money in order to obtain virtual money. And as far as microtransactions in mobile games go, it's not so bad. Unlike mobile games like "Dungeon Keeper" or "Final Fantasy: All the Bravest," "Miitomo" doesn't lock you out of content with a cooldown timer that can go away instantly if you pay to remove it. And there isn't a separate, premium currency to make your coins worthless. The money is mostly for cosmetic items that don't affect gameplay. In fact, the cosmetic items may have an even better value than other virtual clothing because not only are you getting personal satisfaction in dressing up your Mii however you like, but you also get some gratification knowing that your friends are also enjoying whatever costume you're wearing.
You can also earn somewhat generous amounts of coins through looking at answers, making your own answers, daily bonuses and from bonuses from having a certain number of friends. You can also get coins from raising your fashion levels by frequently changing your clothes and from raising your popularity levels by receiving hearts and comments from friends. You can also get game tickets that allow you to play the minigame without spending coins (which we'll get to in a second). "Miitomo" is fairly reasonable in its virtual economy, at least in comparison to the mobile game farces you get from Electronic Arts these days.
But then there's Miitomo Drop, a minigame where you drop Miis down a Pachinko-style board for the chance to win exclusive, themed clothing. It is here that "Miitomo" shows its true colors as yet another app trying to suck your wallet dry. The Miis you drop slip and slide around the board as if they're greased with butter, making it almost impossible to get the items you want. More often than not, you'll just get the dummy prize of a piece of candy, the only function of which is to hear extra answers from your friends (which you'll hear eventually anyway). You can move the Miis around before you drop them and even time your drops so you can, say, hit a moving bumper, but this merely gives the illusion that you can cheat the system. Make no mistake, getting items of any value relies solely on luck. And it'll drain your coins or game tickets faster than you can say "I want that kitten sweater, goddammit!"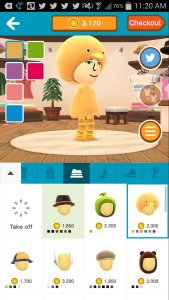 But perhaps Miitomo's biggest crime is that there simply isn't a whole lot to do. Sure, reading your friends' answers and writing your own answers is fun, but that's the bulk of the game and it can wear thin pretty quickly. It doesn't help that the app depends so much on the activity of your friends to keep things interesting. Once your friends start to drop out and you receive less of an opportunity to both send and receive jokes, there's very little incentive to keep going. Not even the Miifoto mode can stay interesting for long, simply because it doesn't have nearly the same flexibility or amount of options as other photo editors. Not even My Nintendo Missions, another mode where you can earn platinum coins for your Nintendo account, can help as your tasks amount to little more than answering questions three times a day and changing your clothes once every day.
"Miitomo" ultimately suffers from the same problem as "Tomodachi Life": there's too little content and what content there is doesn't stay fresh for long. Never the less, I still had some fun with it. This app was a big gamble for Nintendo, and fortunately they didn't drag their heels as much as they did with their other gambles. Nintendo could've just as easily sent out a crappy mobile game and it still would've raked in the cash (can you imagine if the entire app was just Miitomo Drop?). But instead, both they and DeNA made the effort to create a fairly polished and enjoyable app, even if it's nothing more than a disposable timewaster.
In addition, it's the perfect way for Nintendo to collect information for the illuminati. I wonder how many Miifotos involving fishnet stocking-clad Miis they sent to them?
Rating: 6.5/10