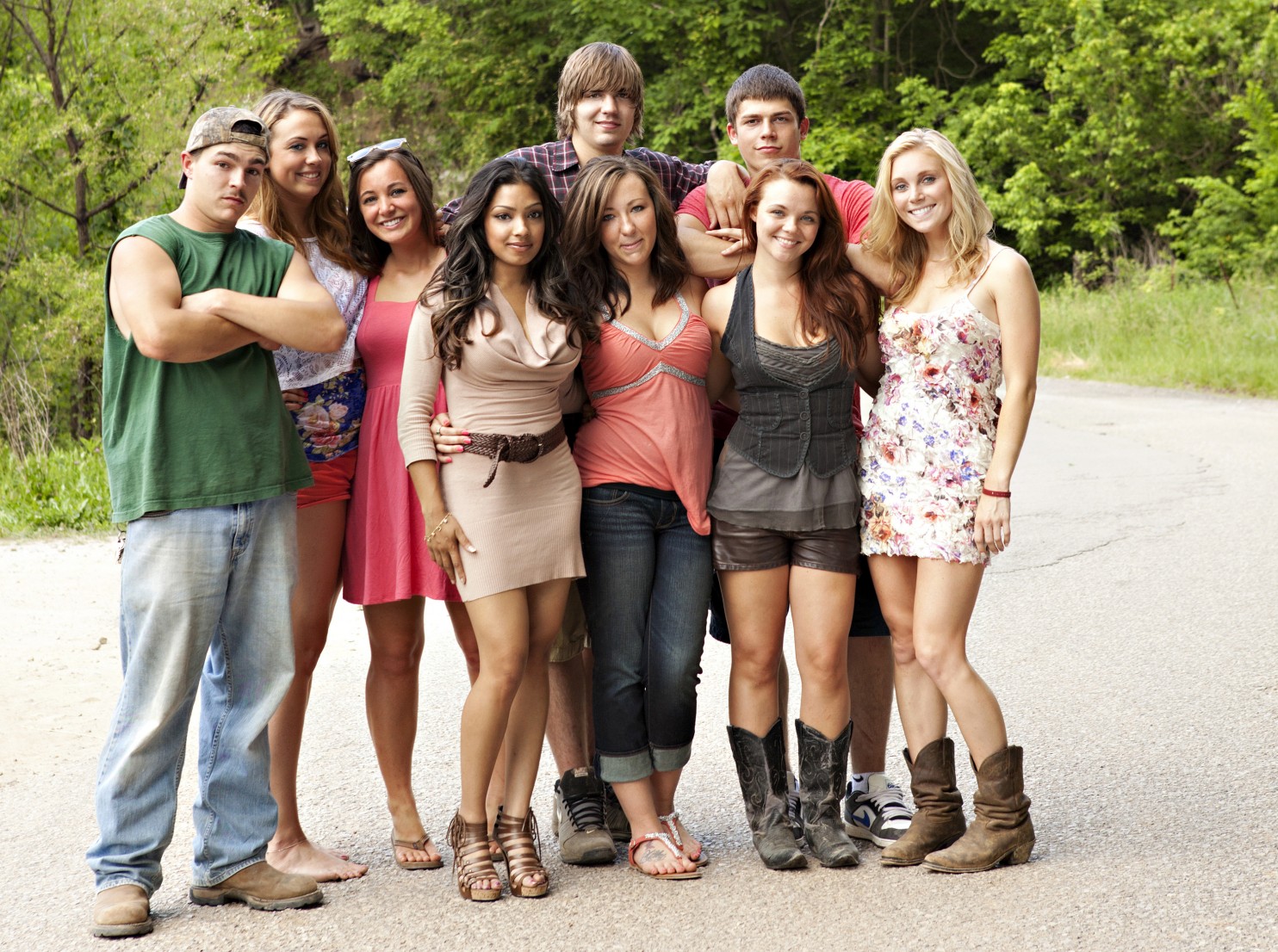 MTV, home to trashy reality television. Who can deny that Jersey Shore, Laguna Beach, or even The Hills was once their guilty pleasure? For others, it was the nine hilarious hicks of 2013's Buckwild that had fans tuning in every week. Their southern ways of fun and intense drama was guaranteed a second season. Unfortunately, the series only lasted one season due to the tragic accidental death of Shaine (Candy) Gandee in April of 2013 due to carbon monoxide poisoning.
It's 2017 and people still continue to stream old episodes and follow the lives of Buckwild's infamous rural West Virginia stars. For those who aren't keeping tabs, let me fill you in.
Shae Bradley – "The Spicy Southern Belle"
The 25 year-old blonde beauty was the star of tabloids in 2013 when her sex tape with ex-boyfriend Jesse J was made public. Bradley claims the tape was made long before the pair were reality TV stars. She was offered $50,000 cash and a year's supply of cigarettes by YouPorn.com for her sign off. She declined the offer.
Bradley told TMZ, "Yes there is a sex tape and I regret making it with someone who I obviously couldn't trust and is looking to exploit the relationship we had."
According to Bradley's Facebook page, she is now a registered nurse at CAMC Women and Children's Hospital in Charleston, West Virginia where she currently resides.
Anna Davis – "The Ringleader"
Anna Davis went on to attend and host a number of events, including Whiskey Barrel Bar and Dance Thursday night in Richmond in 2013 where she was smacked by a massive pole wrapped in strobe lights.
Similar to many cast members, Davis was arrested in November of 2013 for aggravated DUI.
The wild child is active on Instagram where she shares pictures of her personal life. She is the proud aunt to babies.
Not much is known of Anna's career and relationships, but her life can also be followed on her Twitter.
Joey Mulcahy – "Justin Beaver"
Joey Mulcahy, one of the heart throbs of the series, is inactive on all of his social media accounts. His Facebook account, where he sports a cowboy hat, hasn't been updated since 2015, but it says that he works at a Charleston restaurant.
Nevertheless, in 2013 Mulcahy was also arrested after totaling his car for driving under the influence, reckless driving, and failure to report an accident.
Otherwise, Mulcahy has been hard to follow.
Ashely Whitt – "The Tomboy" 
In 2016, Ashley Whitt served thirty days in jail for a DWI arrest from May 2017 when she was stopped by police in Greenville, NC.
Whitt has not been active on her public social media accounts since 2014. However, her Facebook page is active. According to her page, she is a receptionist at Courtyard Marriot in Charleston and just got in a relationship early July.
For those who adore Whitt's tomboy nature, her pictures can be found on her social media pages.
Cara Parrish – "The Firecracker"
Cara Parrish has since risen a very high profile since Buckwild. According to her Facebook page, she is an international marketing consultant and works for Harley Davidson. She is an award winning marketing agency owner too.
Upon her public relations work, a 2017 article in the Huffington Post states "at the age of 28, she leads a team of 10 to help startups, personal brands, and even Fortune 5's experience 'rapid growth.""
She resides in Pittsburgh, Pennsylvania.
She has been in a serious relationship with Dan Marchky since 2013.
You can keep up with Parrish on her public Instagram page.
Tyler Boulet – "The Pretty Boy" 
Tyler Boulet, the ladies' man in Buckwild, has been MIA since 2013.
His twitter account is nothing except Gemini daily horoscopes. His Instagram is private, only has 67 posts, and yet has 44.7k followers. His Facebook page states he "worked" at East Cumberland, which is believed to be a school.  His profile picture hasn't been changed since last summer, June 2016, and he is believed to be living in Seth, West Virginia.
Looks like everyone's favorite boy is a little hard to keep track of.
Katie Saria – "The College Girl"
According to Katie Saria's Facebook page, she is a marketing coordinator at Herbalife and a former Au Pair at Au Pair. She resides in Los Angeles, California.
She keeps an impressive LinkedIn page.
She used to keep a public blog, which her last post is from August 2016.
However, her Instagram page has been inactive since 2012. Fans can still follow her life through her public Twitter page.
Salwa Amin – "Bengali in Boots"
Salwa Amin faced numerous legal problems following Buckwild. She was arrested for having Oxycodone in her purse and heroin in a shed on the property she resided in. She was arrested for the felony charges of possession with intent to deliver. She rearrested about a month later when her drug test tested positive for oxycodone and morphine. She was released from jail to attend court-ordered inpatient rehab for opiates, then returned to jail. After pleading guilty, she was sentenced in 2014 to five years in prison.
However – call me confused. Her Twitter, Instagram, and YouTube accounts are all very active.
Her Twitter bio reads: "I've been thru it all.. college, rehab, jails, prison, BUCKWILD on tv.Didn't just get thru the storm..but learned to dance in that shit #EverybodyMatters"
Her website is titled "The New Salwa" but doesn't meet the link, since the URL takes you nowhere.
Her Instagram has a link to a Spotify song, which is suspected to be a part of.
Her Instagram also reveals how proud she is of overcoming her addiction and moving on with life. She seems to be very positive and set on creating a good life for herself.