Country music star, Cam, is making a bold mark in the music industry and rising to the top of the charts quickly. You may know her from the single "Burning House" from her debut album Untamed. It rose to the top of the charts quickly, coming in at number two on the Hot Country Songs chart in 2015. Cam will be performing at Wisconsin's very own Country Thunder on July 22nd at 5pm. The UWM post was thrilled to be able to talk with Cam herself.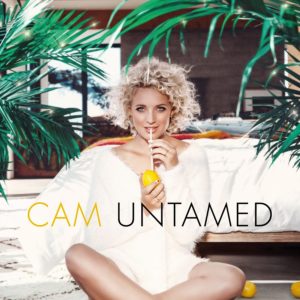 How did you feel when you first became big in the music world, since you were a break out artist on the radio?
CAM: For me, I actually started out not in music. I always did music on the side. I was writing and singing for a really long time, but my parents were definitely the type who were like "okay make sure you go get a college education, go get a nice job." So, I didn't actually consider professionally doing music until about (age) 24. That's when I was like okay I don't really have a backup plan,  take your foot out of the door, and do it, just jump all in. So when I did that, I started writing, and I did a couple song writing contests and I thought maybe writing would be my thing, but then I kinda like ran into some crazy things. When you first get started in music, you tend to find a lot of people who take advantage of you and give you bad contracts and stuff. So, I kinda was like you know what screw dealing with all these people that are trying to take advantage of what's going on, I'm just gonna do my music, I'm gonna make it the way I'm gonna make it, and this is it. I decided to stick to all that after leaving a great research job at Standford. It's really helpful to have experience in something else, because you know what you will or won't put up with. You know that you can always go make money someplace else, but you're here to do this specific thing. So, when you finally have it work on the radio… you dream about that. You say like, yeah I want to get nominated for a Grammy. But like when things actually happen, you actually play on the radio, and you're actually nominated for a Grammy, it's like holy shit. How did that just work out? You have to believe in yourself enough.
So do you remember when you first heard your song on the radio?
CAM: You know I think when I first heard it, it was probably before I was signed to a label. A guy took a chance on me and just played this song off of some demos that I had. And I remember thinking like, holy crap I'm in with the big leagues like here is my little song on this radio station. After I was signed with Sony, I remember some of the reps that worked the radio station and they were so pissed because they were trying really hard to get their songs added. Then they see this girl with one name, no label, and this random song getting this slot because there are more songs than there are slots on the radio. So for someone to get in there without the big machine behind them definitely ruffled a lot of feathers. I'm really proud that I pissed some people off.
That's amazing, good for you. Was your family supportive with your change from Standford going into to singing and song writing?
CAM: They love me very much and they always believe in me. But when I first started out, for the longest time I wanted to be a supreme court justice and then it switched around in high school to psychology research. And they were like "Ummm okay that's still a job". Then switching to music was like "Whoa… are you sure?" I'm from California and you pretty much have to work two jobs just to live in a closet. So it's kinda not easy to do that. For people that want to watch out for their kids, it's probably not the safest route to take. And I didn't know, probably because of how expensive, but I didn't know anyone that was doing that as a job or had made it. So, they were a healthy amount of worry for me (and) they never said " no you're going to fail" or "no you can't do that". They were like "we believe in you, but those are some tough odds".
That's great that they continued to support you. For your song, "Burning House", which I am a huge fan of, quickly became one of your top sellers. What was the inspiration for that song?
CAM: I actually had that dream. I had an ex-boyfriend that I had broken up with in kind of like a mean way, we had mutual friends, and a few years later I was going to a party and I was going to see him there. I thought he was so important to me at a really important time of my life. Like I burb the way I burp because he does that way. You know, people shape who you are, but you're not meant to be with them forever. I really wanted to apologize for how I handled it, so I was practicing my apology because we hadn't really talked. I went to bed that night before with all of that on my mind and dreamed about this house on fire in this field. I'm running towards it and he is in there, and the emergency crew is saying how I can't go in there because the house is about to burn down. And I just run in there, he's like trapped and I can't get him out. So instead of saving myself, I stayed so he wouldn't have to die alone. So it was a really heavy guilt of wanting to fix something. I woke up in the morning and I called my co-writer and he's like "whoa that's like a song" and I said to him "you're kidding", he's like singing it back to me and I was like "noooo way." We wrote it from there, so its very personal
Yeah definitely, are a lot of your other songs based off of similar inspirations and personal experiences like that?
CAM: Yeah, I think for me, everything  has to have some source of personal authenticity otherwise its not worth the work. I guess, its kinda of lazy or I don't know what it is. But, if there's not a real reason to do something, I won't, I can't do it. There is so much work that goes into writing a song, and producing it, and getting the money, and getting it the right gate keepers to like it. It's a crazy business. So if you don't like it from step one, I don't know how you live your life or how you do that.
Agree completely. So you're performing at Country Thunder soon, is this your first time coming to Wisconsin?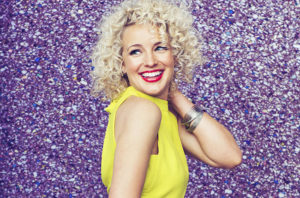 CAM: Actually no! I was just in Wisconsin, we did this vintage summer camp. It's in Elkhorn, it's called Camp Wandawega. You should check it out on Instagram, it's like the hippest thing! They built it in the 20's I want to say, it was like a speakeasy and a brothel, then it became a Latvian church camp, and now it's like this hip summer camp where you just go and hangout. I'm really close with my band, we've all been together since the beginning. So my manager, producer, co-writers, and it was my sister's birthday so she was there with us too. So the whole gang of us that all create together, just went up. Normally we do creative retreats where we are actually working every day on music. So this was like just a three day "let's just hang and be normal people, and enjoy each other." It was so much fun! Archery and fishing, and all kinds of crazy stuff. So Wisconsin has a special place in my heart actually.
That's great to hear as a proud Wisconsin resident!
CAM: That's right! Yes! I have my "Drink-Wisconsinibly" shirt.
That's awesome! Wisconsin is very proud of that slogan! So what are you looking forward to about performing at Country Thunder?
CAM: I am really excited! First off, it's still pretty good weather and hasn't gone like hot hot hot. It's so beautiful out there, and people are just so sweet and nice. When we were at camp the other week, there's definitely like musicians that retire to Wisconsin. And this guy, he was a local joking, and saying "Why are you doing that? You have all these connections in Nashville, you have this big career, why not retire down there?" And he was like "people are nicer up here."  I think that's the truth. Playing for people in Wisconsin, you feel that in the crowd.
So when you perform in front of people, do you still get nervous?
CAM: You know, when it's like new music or when things are filmed, then I definitely get really nervous. But, before shows that we've done a few times its more just really fun. I get hyped before and get good butterflies. Then I just run out and dance around the stage like a goofball. So, that's the best part.
So you're working on a second album, how is that going?
CAM: It's going great! I actually have most of it, the songs are written. I'm just doing that last 5%, which is always the most terrifying and worst because then it means you're really done. But, its such a cool thing. I really feel so grateful that I got to be so original on the first album, and that a song like "Burning House" got recognized and got radio play. You know, unfortunately there is kind of like a weird thing with women right now too, so you have to be grateful that I'm a woman too. I feel really lucky that I got to be myself. I jumped through a lot of paths, a lot of barriers that people got stopped at. I don't take that for granted, and I also feel like it's really important to keep making true and original music that still pushes boundaries a little bit. I'm excited to start a new chapter of that, because that's always fun…to get people (so) excited that they can't avoid something new.
Thanks so much Cam enjoy your time at Country Thunder and in Wisconsin!