Early Friday morning, I had the pleasure of speaking to Ashe—an up and coming artist bursting with talent and potential. A California native and Berklee College of Music alumni, ASHE has the technical skill and raw ability to spread her unique, organic, and refreshing aesthetic across the world. And while she has only released one song as a solo artist, "Used to it", she has been a featured vocalist on tracks by Whethan, Louis the Child, and Shaun Frank among others and has begun her North American tour with the aforementioned artists as well as Lauv starting late January. Ashe not only has a beautiful, vintage Jazz sound but a genuine, kind heart and speaking with her was a dream.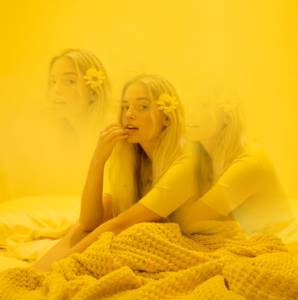 Starting out the interview, Ashe and I discussed the beginnings of her tour, her inspirations for music, and her plans for future records.
ASHE: Jazz definitely influences my music, especially in the construction of my melodies. I'll try my hardest to explain without sounding too nerdy. Jazz was of the first genres to put anticipation over the bar. That's probably too nerdy, ha-ha. So with my melodies, I use a lot of that same anticipation that isn't always used in pop music. That's a lot of the reason I work well with bands like Louis the Child that incorporate more of those jazzy moments into their music.
ME: Are you planning on incorporating that anticipation and jazzy sound into your own music as well?
ASHE: Yes, 100%. I think you're going to be pretty surprised with the next record that's coming out. It's coming out November 10th, called "The Girl Who Cried Wolf". (!!!!!) And so with that one, it's funny, I'm pulling so much inspiration from all of that music that really inspires me the most. There's gonna be some of those jazzy moments and definitely some chill moments as well. But this records also really got like Radiohead and Nirvana vibes. It's gonna get a little weird before it gets normal. But I want to take everyone down the rabbit hole with me. Sometimes I feel like a little bit of a crazy person and I want to be able to bring everyone into that because it's kind of fun! It's a good kind of crazy for sure. There's definitely going to be some more chill songs but the next couple of records that are going to be released aren't as mellow but of course, they all have that aspect in them.
(I repeat, Ashe's next single being released, "The Girl Who Cried Wolf", will be available on November 10th! Make sure to check it out!)
ME: Personally, I think it's all of those influences and aspects that really join together to create your unique image. And I believe it's so important to have that identifiable aesthetic, being an artist especially.
ASHE: Yeah, I agree. There's only one song of my own out there so I'm beyond excited to show more and give people more. I feel like everyone's only read Chapter 1 and it's barely told anything. I'm so excited for Chapters 2 through 111 you know?
ME: Does any of that scare you? Does that vulnerability of releasing these personal parts of you make you nervous at all?
ASHE: Oh yeah. I guess I'd love to say that I don't get nervous but as an artist, I do for sure. If I write this song, put it into the world, and everyone hates it, I have to accept that. I have to go, 'This is a part of my heart, of my soul, and if people don't like it then that's a part of my heart and soul that they don't like.' So it's super vulnerable. I feel like there definitely is a sort of bravery in being an artist. I think it's important for us to be brave because not everyone is and that vulnerability is so needed in this world.
ME: I think that's really great advice for someone who may be afraid to start that journey in regards to music, art, etc.
ASHE: Definitely. When I graduated from Berkeley, I didn't even want to be an artist, I didn't want to perform. I didn't think I was good enough, that people wanted to hear what I had to say. So when I moved to Nashville right out of college, I just thought, 'Okay, I'm just gonna write songs for other people to sing.' And for almost 6 months, that's all I did! And you know, I'm not very far yet but I am so proud of myself and the steps that I did take to do something that was really scary. It took a lot of bravery my me and I hope a lot of people do take those steps.
(I think this advice from Ashe is so helpful! Passion takes bravery and vulnerability. And it's in harnessing both of those aspects of yourself that really make a strong person and artist. Take those leaps, make those steps, and reap those victories!)
ME: Has that bit of fame been like you thought it would be? How does it actually feel to be on the road to being famous?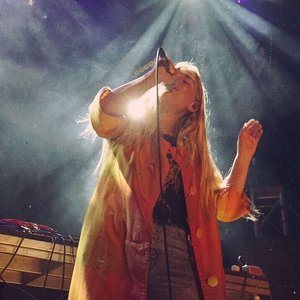 ASHE: Well, I probably have a different take on this because I never really dreamt of this. There's still a part of me that thinks, 'I don't really want to be famous.' I want to be successful and I want people to love the music but I really just want them to love the music, you know? Some of my biggest inspirations are Carole King, and this actress, Diane Keaton, and they are these incredibly humble women of character. They love what they do and deflect some of the love pointed towards them. I take that as them saying, 'I'm simply a vessel for my art.' And that's how I want to be seen. Basically, you always have your ideas of what fame will look like, your expectations, but this has definitely exceeded my expectations. It's much, much scarier and the rewards are much, much crazier. I'm on tour with some of my best friends, basically all of my best friends: Whethan, Lauv, Louis the Child, so I think I may have a different take on it all but it's pretty dope nonetheless. It's pretty awesome. I'm getting sick and I'm so tired but I'm on cloud nine.
(Ashe would like her fans to know that there will be a time when she falls on or off stage and would like them to know that's she's ready to laugh alongside them all. She says it's more of a when situation than an if one.)
ASHE: It's definitely full of stress and anxiety. And as someone who's dealt with anxiety before, you just have to find your own ways of handling it and just realize, 'hey, this is what I signed up for.' I think some people walk into this thinking it's going to be so easy but nope. This is the hardest job I've ever had. But again, it's so worth it and you find ways to cope with the parts that are stressful like through mediation and making sure to get that extra hour of sleep at night. I'm pretty new to touring so I'm learning too but I expect to get it down.
To end the interview, I wanted to see how Ashe thinks of her own image. I think an artist's aesthetic is so important to their brand and really connecting with the audience. I asked ASHE to describe her aesthetic in three words and after some internal (and external) debate, she gave a pretty much perfect answer:
ASHE: Oh gosh. Okay: organic, retro, and uh … hot-mess?
(We agreed to hyphenate hot-mess so that it counted.)
ASHE: I mean, I'm inspired by the 70's so much so that's probably a lot of my aesthetic and style. I wear a lot of turtlenecks because of Diane Keaton. The 'e' on ASHE comes from Carole King because she was just C-a-r-o-l before becoming an artist and added the 'e' afterward and so I added It when I became an artist as well. I'm inspired by great people and great times and so I guess that's my aesthetic.
We ended the interview with a goodbye, good luck, and talk to you soon. Ashe is performing with Whethan at the Miramar Theatre in Milwaukee this Friday, November 3rd! Tickets are available and I cannot begin to describe how highly I recommend coming and checking her out! (I'll be there!)
(During our interview, I learned Ashe usually hangs out by the merch table after her set and after the show and takes instant Polaroid pictures with fans that come say hey for them to take home so I mean, how better does that get? An instant memory with a legend??)
Ashe is a genuinely down-to-earth person and that most definitely seeps into her music—creating sounds that are not only the perfect mix of mellow, vintage, and catchy but that radiate relatability and humanity as well.
She's real, she's talented, she's Ashe.
Check out her music on Spotify, iTunes, and YouTube!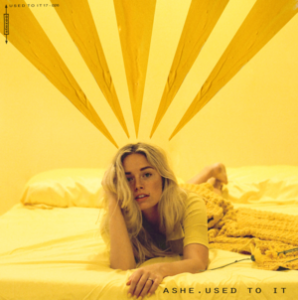 "Used to It" by Ashe – Out Now!
"The Girl Who Cried Wolf" by Ashe – Out November 10th!
@Ashemusic on Instagram and Twitter
www.ashe-music.com for tour information and to watch her latest music video!