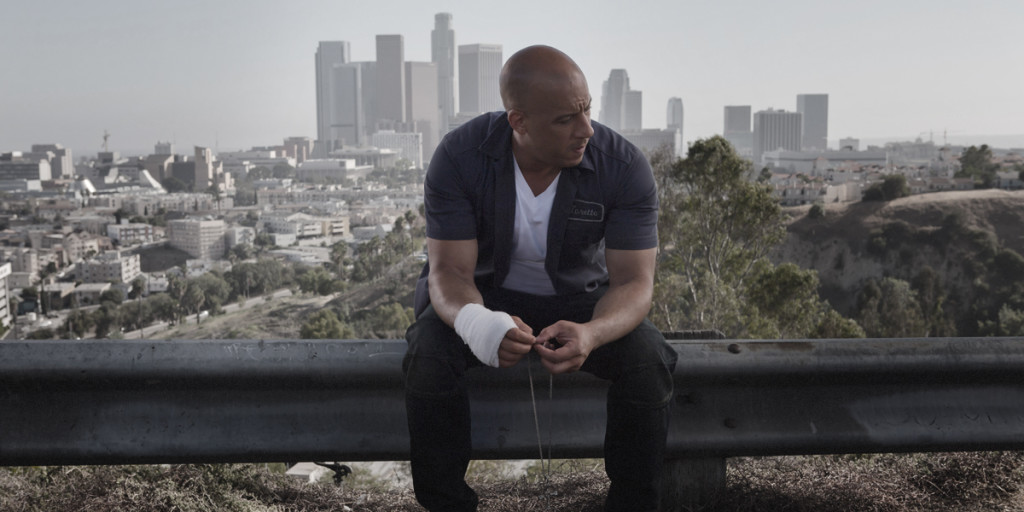 "Furious 7" is not a good movie.
The cinematography is in line with the last two films. Director and newcomer to the series James Wan is fond of rolling the camera in fight scenes and brings a distinct look to action. Distinct doesn't necessarily mean better, and things seem busier but not more urgent than previous entries. He also likes the Michael Bay circling camera thing a little too much but I never got motion sick.
Even more than previous entries, "Furious 7" leans on visual effects and set pieces. There are a couple big bits not in the trailer but as with a lot of these types of action movies the best moments, dropping cars from a plane and jumping a car from skyscraper to skyscraper, have been largely spoiled. While they look great, the motivations and set up for them are weak.
Things get so convoluted. I don't even want to try to explain it but here we go. Let's just say there is a computer hacking maguffin. It's silly like maguffins usually are. Jason Statham's bad guy character Deckard Shaw is up to no good because our heroes put his brother, the last movie's villian Owen Shaw, in the hospital. This is a horrible entry point for anyone to enter the Fast and Furious series. There are a bunch of call outs to other films and Easter eggs for fans. Even Texas Teen and recently anointed Tokyo Drift King Sean makes an appearance. This kind of weirdness and insularity can be expected though. This is the seventh movie and audiences on some level should know what they are in for.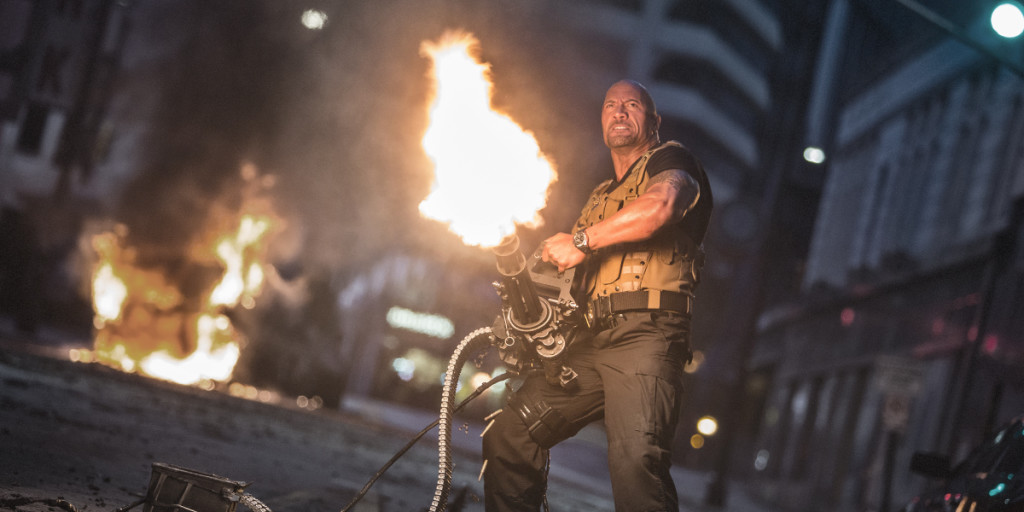 The only two characters from the series approaching any sort of reality, Han and Gisele, are dead by the time "Furious 7" rolls around. This is a real bummer because they worked as a likable counterpoint to all the sweaty masculinity that the series doubled down on with the introduction of Dwayne "The Rock" Johnson.
The series high point "Fast 5" gave them a happy ending that we knew wouldn't last. Then "Furious 6" hit us with a one-two punch. Gisele tragically died to save Han in the climax and then after the credits rolled a revelation that Han was murdered by Deckard Shaw!
Shaw has a great introduction at the start of "Furious 7" but everything after that sort of doesn't live up to this promise. The high bar set by that opening combines with the expectations set up by the deaths of a beloved regulars and the result is the sense that this was a missed chance for franchise greatness, for a real iconic baddie.
Add to all this an amnesia subplot and Kurt Russell doing spy stuff or something. It gets a little out of hand.
But people don't show up to "Fast and Furious" movies for cinematic virtuoso, bondian villains, or pulpy tripe. No they show up for family. The fans of the Fast and the Furious have a weird sort of parasocial relationship with the stars of the film. Fans feel like the characters on screen represent the people that play them to some extent. Nowhere is this more visible than with Paul Walker who tragically died during filming.
After everything is wrapped up nicely in the plot, the film switches gears (no pun intended) into something else entirely, a tribute.The film offers a cathartic send off for his character of Brian O'Connor who by the end of the movie is going to have his second child and retire to be a dad.
These films are known for their earnest squareness. Moments like the end of this movie make me love it.
The ending bears the mark of Vin Diesel's unique brand of almost zen spiritual friendship. I mean this is in the best possible way, it is sort of like the ending of "The Lord of The Rings" when Frodo and Bilbo take a ship across a great sea. It's like a dream where Vin Diesel is whispering about mortality and this Wiz Khalifa song is playing.
I loved it. Fans of the series will be happy. They also might cry.
"Furious 7" is now playing at AMC Mayfair Mall (in IMAX which is the best way to see anything.)