Let me set the record straight – I'm not a yogi.
It's important I write this disclaimer because you can't see me. I had a feeling everyone at Yoga Six could sense I was new, but not because my downward dog wasn't obedient; I was the only one wearing socks.
I blew my cover.
Practicing yoga has always interested me – a Type A graduate student in need of a little stress relief – but never crept onto my to-do list. Now that I live less than a block from the newest studio in Milwaukee, my excuses fell short. I decided to give it a try.
Based in San Diego, Yoga Six is slowly expanding to the Midwest. Milwaukee's East Side location opened in December and features a range of daily classes including the growing craze, hot yoga.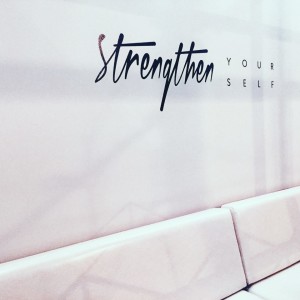 With my beginner status, Yoga Six recommended I start with Flow: a combination of accessible postures, fluid movement and breath. The poses are designed to build confidence, enhance overall well-being and reduce stress… areas I'm sure everyone could use improvement.
I was ready to find my center and excited to finally put my yoga pants to proper use. I arrived a few minutes before Flow to take a quick tour and claim a comfortable spot to unroll my mat. Aesthetically, the studio is comparable to a never-ending, trendy feed on Instagram. The color scheme combines soft gray and white tones with pops of orange. The words "strengthen yourself" are painted on the wall of a mini boutique of breathable clothing, towels and soft mats. White, geometric shapes lining the windows provide privacy from Prospect Ave, yet allow the space to feel open. I felt calm.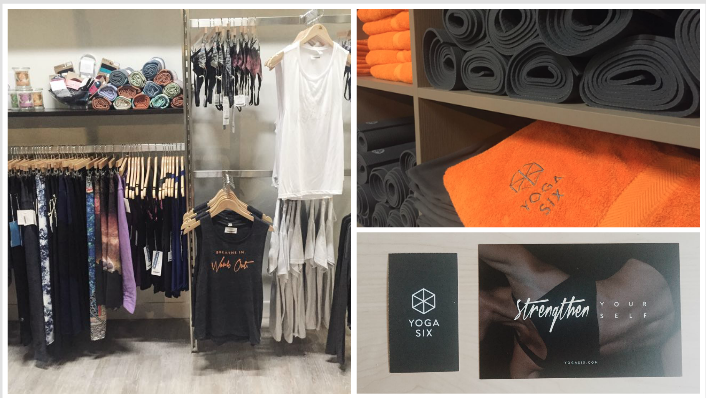 Inside the warm studio I sat on my yoga mat and looked at my reflection in the long, mirrored wall. Jenny Kaufman kindly introduced herself as the evening Flow instructor before handing me a pair of yoga blocks.
We began with breathing exercises – deep breath in, slowly release – before moving into side, back and limb stretches. My fear of being new faded as I learned to enjoy the simplicity of warrior and tree pose. During the more challenging poses, Jenny quietly walked around the studio correcting posture and offering block modifications. When she gently straightened my arms and turned my heels, I could feel the improvement. At least, I felt something. My body wasn't uncomfortable; it was reacting to unfamiliar movement.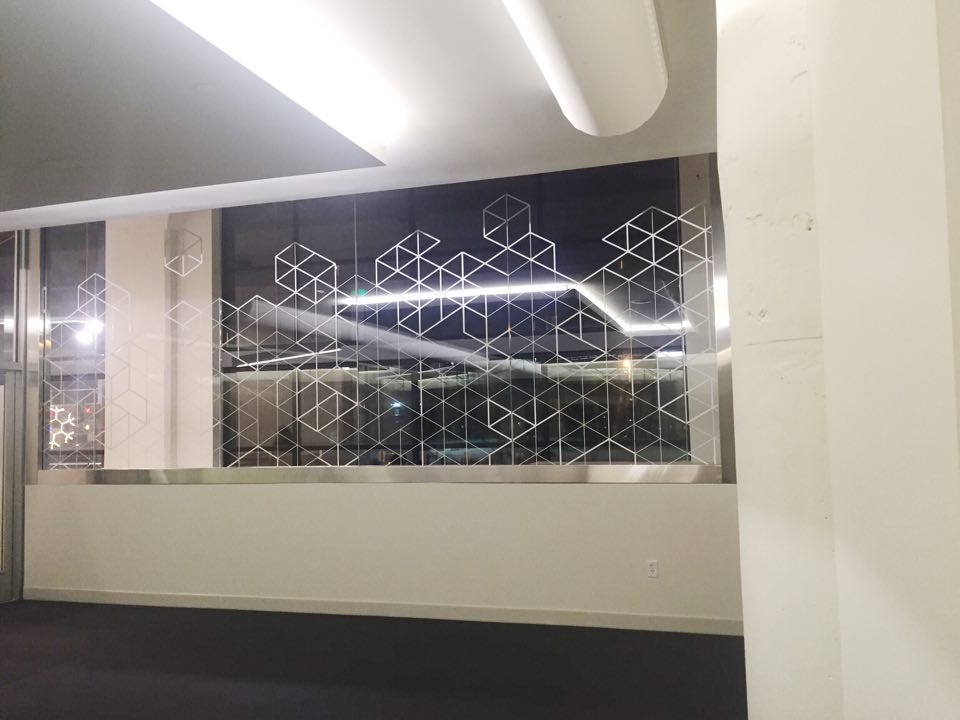 Although Jenny is rather soft-spoken in class, her personality is energizing. She politely teased our facial expressions while guiding us into the next pose. It was a nice reminder that yes, yoga is about stress relief and relaxation, but it's also about having fun.
Wait, did I say that? I never thought I would describe yoga as fun. I often regarded yoga a hobby for soccer moms and health nuts. (Sorry, yogis.) I was surprised to find the hour-long Flow session not long enough. I wanted to continue listening to Jenny's instructions to breathe, balance and stretch.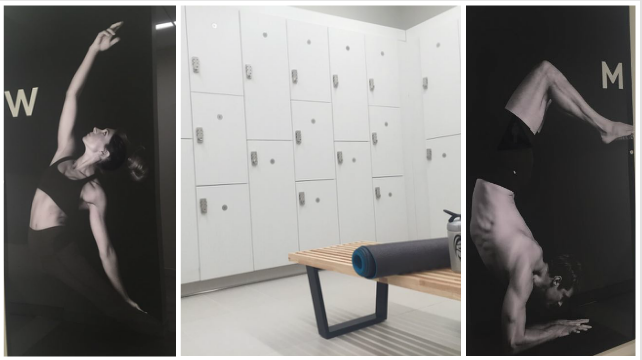 I won't say my first yoga class changed my life, but it changed my view. Common excuses of not "being flexible enough" or not "having enough patience" to practice yoga are just that. Need more convincing? I noticed a very pregnant woman positioned two mats over. All I can say is, she flowed.
If you decide to give yoga a first-time try, just remember my one piece of advice: take your socks off.
Photos and photo collages by Danielle Stobb. Special thanks to Megan Rende for inviting the Post to Yoga Six.