A new year means a whole new round of book releases. Even though 2016 was an exciting year for bibliophiles, (especially Harry Potter fans) 2017 poses to be an exciting year full of long waited releases! January kicks off the year with a strong start with some anticipated YA books including releases from Veronica Roth and Ellen Hopkins! Check out the upcoming releases of January of 2017.
–Whenever I'm With You by Lydia Sharp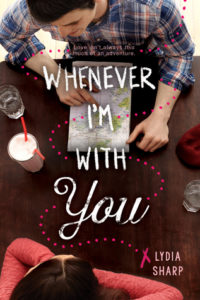 This YA novel, which comes out Jan. 3, 2017, is a story full of adventure and love. After Gabi moves to Alaska with her dad, she meets Kai, a local boy who welcomes her into the new home she must get used to. After growing close to him, Kai suddenly disappears. Whenever I'm With You follows the journey that Gabi goes on to find the boy who saved her, and what she discovers about her life on the way.
–Freeks by Amanda Hocking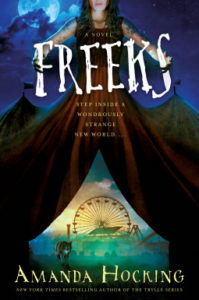 This New York Times bestselling author who is known for the Trylle trilogy and the Kanin Chronicles is releasing another book in 2016! Since the release of Crystal Kingdom in 2015, many readers jumped on the Amanda Hocking bandwagon and are excited for her upcoming, stand-alone novel about Gideon Davorin's Traveling Sideshow. To find out what happens in this American Horror Story like novel, look for this book on Jan. 3, 2017.
–The Afterlife of Stars by Joseph Kertes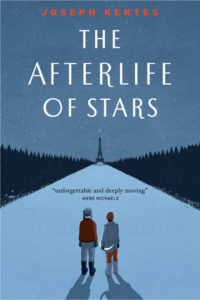 Set in 1956, two brothers are faced with a change in their lives as the Russians come into Budapest, Hungry to stop the revolution. The brothers face everything from loss to sibling rivalry. This story of brotherhood in a dark time comes out Jan. 10.
–Carve the Mark by Veronica Roth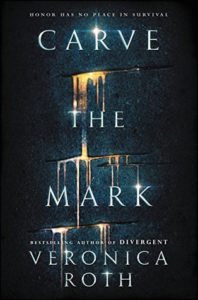 The author of the best-selling Divergent series is back again with her new novel Carve the Mark, which takes place on a planet where the citizens develop superpowers called currentgifts. Usually, currentgirts benefit people, expect for Akos and Cyra. The two must work together to survive, but there's one catch: they're natural born enemies. Grab this book when it comes out on Jan. 10!
–Allegedly by Tiffany D. Jackson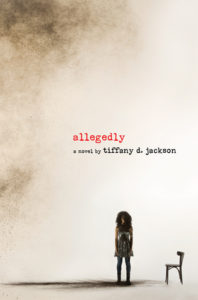 This novel, which comes out on Jan. 24, explores how someone's past can change their entire lives. Mary has allegedly killed a baby, but when she finds out she's pregnant herself, she knows she will not be able to keep her baby because of her past. The story explores Mary's challenges to keep her baby and how her past continually haunts her.
–The You I've Never Known by Ellen Hopkins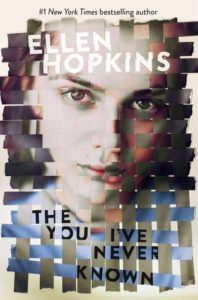 Ellen Hopkins is known for her riveting books about real teenage experiences, written in prose and poetry form. Her newest book, which comes out Jan. 24, tells the stories of Maya and Ariel and their journeys to figure out who they truly are and how they will continue on with their lives once they face the truth.
-Caraval by Stephanie Garber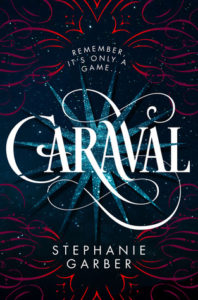 Caraval is a game of romance and heartbreak. When sisters Scarlett and Tella are invited to the notorious game, Scarlett's dreams come true as she is able to escape her arranged marriage and her powerful father. But when Tella is kidnapped and becomes the focus of the game, Scarlett must find her sister within the five days of the game or Tella is gone forever. Find out what happens in Caraval on Jan. 31!
Photo Credit: Goodreads