Wednesday, October 18 German folk group Milky Chance will be making a stop at The Rave in Milwaukee as part of their Blossom 2017 tour.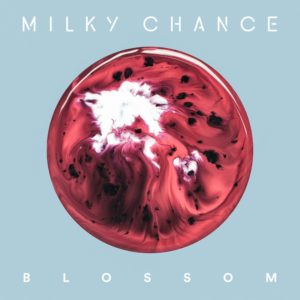 Consisting of members Clemens Rehbein and Philipp Dausch, the pair are set to promote their sophomore album Blossom. The two answered questions in part of their latest record.
Congratulations on your second studio album Blossom! What were some of the inspirations behind this album?
We both felt inspired a lot by a feeling we share, finding ourselves in a time where many things blossoming in our lives. Many doors open.
How does your sophomore album Blossom differ from Sadnecessary?
First of all it's made in a very different state of mind. We toured almost 4 years, had plenty of experiences in doing music together as a band that we are now. We had a time schedule for this one, people waiting for new music, and other people were included in the process though we started the same way we did with Sadnecessary, just the two of us in our home studio making demos. Music-wise you can say its way more handmade, has more layers instead of being very minimalist. Its the sound we found on Sadnecessary just thought further and better.
Out of all the songs on the album, why did you choose to title the album Blossom?
By what was inspiring us; that was just the title that made the picture most explained to ourselves and this whole album.
How has the criticism been from the fans for Blossom?
Trusting our feeling we have from concerts, I believe they like it and its beautiful how they sing along with the new songs.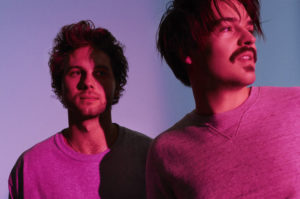 Sadnecessary was notable for its low-octane beats and guitar strumming – how did you try to incorporate that favored sound into Blossom?
We wanted to keep that core sound just record it better and make the sounds nicer.
What is the story of Milky Chance? 
We are friends since high school, growing up together and sharing the love for music. We started in a jazz band when we were 16. How we got to this point of success, we don't know. All we know is we love music.
Milky Chance is noted for using a very simple equipment setup for live shows and in the studio for recording. What is the reasoning behind this?
That is true for when we started, and caused by the knowledge we had and also we love to keep things simple in some ways. So since then we constantly arew and I would consider making the record Blossom and how we tour now as a four piece band all playing different instruments we developed a lot and tried out many new things.
"How we got to this point of success, we don't know. All we know is we love music."
Wednesday's show begins at 8pm with opener, Gene Evaro Jr. Click here to purchase tickets.