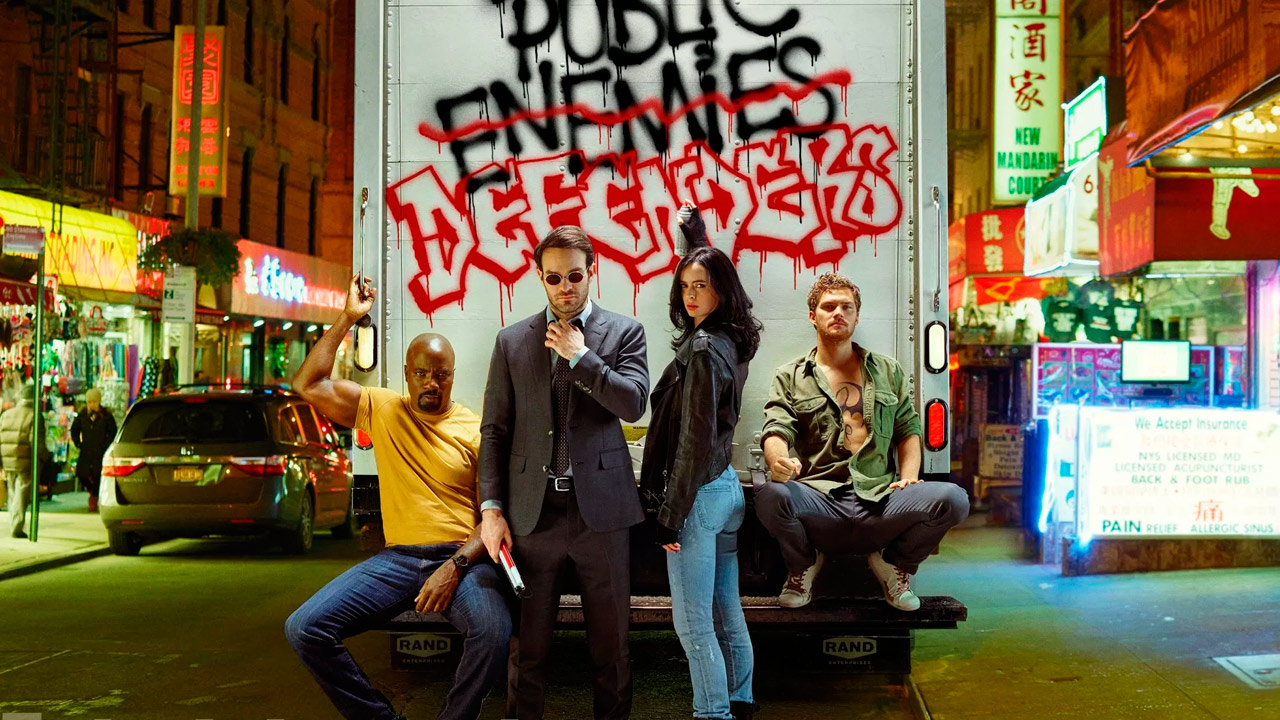 Netflix's Marvel series have become popular hero shows that have ground-level heroes fighting against a mix of injustices on the streets and secret organizations, such as The Hand. After a considered flop, Iron Fist was the last defender to be released in order to start The Defenders, which was met with high anticipation for the four-show mashup that has all the parts of the Marvel shows you love, all crammed into an eight-episode season.
With all four defenders coming together on screen, a common anxiety was that the screen time would be fought over, with each Defender, (Daredevil, Jessica Jones, Luke Cage, and the Iron Fist) pushing to be the main character, as was the case in some of the Avenger's movies. Too many characters and not enough plot were top concerns, however the writers of the Defender's perfectly balanced each character, each arc, and every cameo to create an action sequences that are entertaining and banter between the characters that make you want more than just eight episodes.
The story starts with Iron Fist, a.k.a Danny Rand (Finn Jones) as he deals with the aftermath of his series finale. After realizing they cannot fight the war with the secretive and illusive group, The Hand, Rand seeks to find those to help in his fight. While Rand and his partner, Colleen (Jessica Henwick) are trying to strategize, Luke Cage (Mike Colter) is being released from prison and meets with the fan-favorite nurse, Claire Temple (Rosario Dawson).
Lawyer by day, vigilante by night, Matt Murdock (Charlie Cox) starts the series off trying to put the life of Daredevil behind him as he moves forward without his lover, Elektra (Elodie Yung), while Jessica Jones (Krysten Ritter) continues a binge-drinking spree while trying to move past the effects of Killgrave and her super-hero reputation.
All brought together by chance, the audience finally gets to meet The Hand, learning about their origins and their grand plan to return to their homeland with ultimate power: immortality. The villain introduced, Alexandra (Sigourney Weaver), is intimidating as she is punctual and graceful with a calm menace about everything she does, including the total destruction of Manhattan in order to further The Hand's goals
The story kicks off slow, building up to when the heroes first meet, and slowing down towards the middle, lagging in certain areas. However, the plot never loses it's footing. Many of the characters featured in any of the Marvel's Netflix series are featured, including Daredevil's mentor, Stick (Scott Glenn), Madam Gao (Wai Ching Ho), and even Elektra.
Each character flows perfectly with one-another and the team ups feel genuine. Each one has a reason to be there and each person brought in from their personal life adds to the arc all four Defenders will go through by the end of the eighth episode.