With her feminist twist on the 1971 Southern Gothic film The Beguiled, famed producer and screenwriter Sofia Coppola became only the second woman in the 70-year history of the Cannes Film Festival to win the Best Director prize.
Coppola's film The Beguiled, based on a 1971 novel with the same title by American author Thomas P. Cullinan, opens with scenes of a Southern girls' boarding school during the American Civil War era. The sheltered girls at the school take in an injured Northern soldier, and his presence provokes sexual tension and rivalry among the girls. In an interview with Kyle Buchanan for Vulture, a pop culture magazine, Coppola made it clear that she wanted the film to seem unassuming at first, and to draw viewers in with an unexpected plot twist.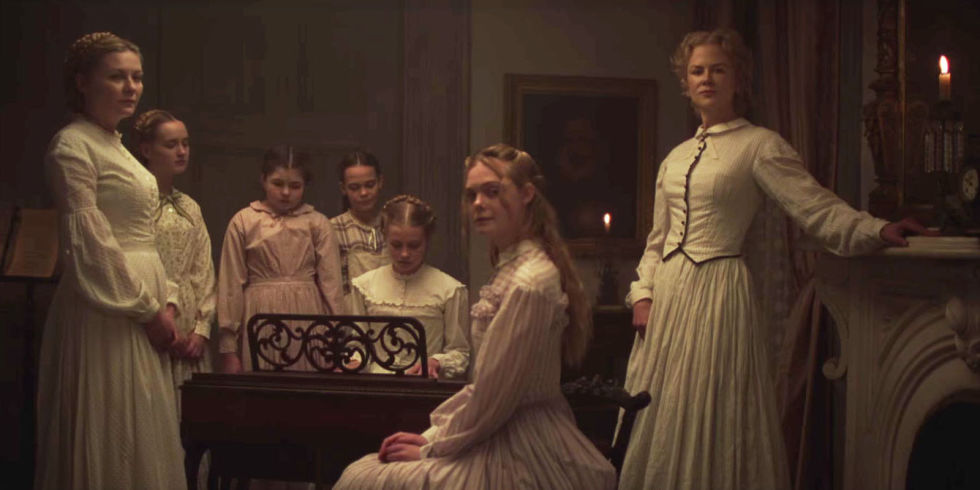 "I wanted it to be this feminine, gauzy world that doesn't look threatening at all," Coppola said in the interview. "So that it's a real surprise when the story shifts."
The Beguiled was premiered at the Cannes Film Festival on May 24, 2017, and was selected to compete for the Palme d'Or, the highest prize awarded at Cannes. On May 28, the jury, headed by Spanish director and producer Pedro Almodóvar Caballero. In the same interview with Vulture, Coppola told Kyle Bucanan that she learned of her win after leaving Cannes.
"I got a call Sunday morning on my way to Coney Island with my kids," said Coppola. "I was getting on the subway, and I got a call that we won a prize. They didn't say what prize, they just said it was a prize. When I was actually at Coney Island, I got another call from Thierry Frémaux (the head of the film festival) saying it was the Best Director prize. I was shocked and thrilled."
The Beguiled was praised by critics for its almost exclusively female cast, which includes Nicole Kidman, Kirsten Dunst and Elle Fanning. The objectification of Union soldier John McBurney, played by Colin Farrell, by the students and teachers of the school puts a feminist spin on this adaptation of The Beguiled. In her interview with Vulture, Coppola stressed that she chose Farrell for the role because he would appeal to both women and gay men.
"I really made this movie for my gay men friends, and for my women friends," Coppola said. "I have a friend, Fabrizio [Viti], who's a shoe designer, and he really pushed me to embrace the idea of objectifying a man's body. [Farrell] knew the story, and I respect that he's man enough to take on that role. He's confident enough to let women be in charge and be here for that, so I thought it was cool that he totally got it and had a good sense of humor."
 Sofia 
Coppola
made her directing debut in 1999 with
The Virgin Suicides
,
where she met Kirsten
Dunst
. The film was
produced by her father, Hollywood
film
giant Francis
Ford Coppola, and was
based on
a 1993 novel of the same name by American author
Jeffrey
Eugenides
. It
premiered
in January of that year
at the Sundance Film Festival, the largest independent film festival in the U.S., where it received critics' acclaim.
Prior to beginning her film writing and directing career, Coppola appeared in several films directed by her father, notably in The Godfather trilogy. Coppola chose to end her acting career in 1990, after she was named "Worst Supporting Actress" and "Worst New Star" at the 1990 Golden Raspberry Awards, a ceremony to recognize the worst film contributions of the year, for her role in The Godfather Part III. Coincidently, current president Donald Trump also received a prize for "Worst Supporting Actor" at the 1990 'Razzie' Awards for his cameo in the 1990 crime comedy film Ghosts Can't Do It.
Coppola was also notably chosen by designer Marc Jacobs to be the 'face' of his 2002 fragrance campaign, which featured the photography of German photographer Juergen Teller. Coppola collaborated with Jacobs again in 2013, this time directing the commercial campaign for his famed fragrance Daisy.
The Beguiled is scheduled for release in the U.S. on June 23.