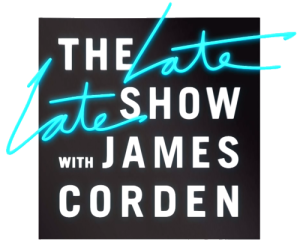 The Late Late show with James Corden premiered Monday night with an episode that deviated from the format Craig Ferguson employed but overall set itself up for an entertaining run. Corden began his first show with a monologue introducing himself to American audiences, which included an admission of his disbelief at being the new host of the Late Late show. Corden may be unfamiliar to most American audiences but anyone who has had the pleasure of watching him in one of many roles they would know that the show is in capable hands.
With sincerity and humility, Corden thanked all those that had helped him along the way concluding with a genuinely emotional thank you to his parents. The rest of the show, while being nearly perfect in its execution, did not elicit the raucous laughs or in depth interviews that more seasoned hosts can pull off, but it was entertaining all the same. A pre-taped segment, which included a Rocky-esque account of Corden's rise to become host, had cameos from everyone including Jay Leno, Shia Labeouf, and Allison Janney.  That night's guests Mila Kunis and Tom Hanks, were interviewed simultaneously which was a departure from the traditional late night format but was refreshing to see Corden operate like he was throwing a dinner party.
The conversation may not have been totally organic, and Corden struggled to make seamless transitions but the informality that the show possessed lead to an episode that knew it wasn't going to be the best episode ever and as a result just tried to be a fun night. Another highlight of the show was Corden and Hanks' retrospective of Hanks' career which included the pair dressing up in various costumes and reciting famous lines from some of Hanks most well known movies.  The image of Corden in a blonde wig as Meg Ryan's character in "You've Got Mail" reciting her most famous line may require me to take a cooling off period from that movie for fear of forever seeing Corden's face during that point in the movie. After that break the conversation between Corden, Hanks, and Kunis flowed freely making for an entertaining episode that benefited from stellar first guests.  The musical guest was Modest Mouse and Corden must have been taking a huge sigh of relief when they went on because that meant his hosting duties were over, until tomorrow when he has to do it all over again. For a first show Corden has shown that he is a capable performer who not only is genuinely kind and interested in the people he is interviewing but willing to put all he's got into the show each and every night.