If there's one thing that Milwaukee does right, it is definitely brunch. Brunch is not only a glorious meal, but a state of mind that should be embraced by everyone! So get out your smartphones and prepare to post your photo of that delicious eggs Benedict, because here are some of the greatest brunch places in the Milwaukee area.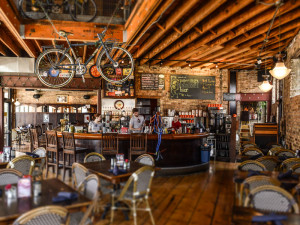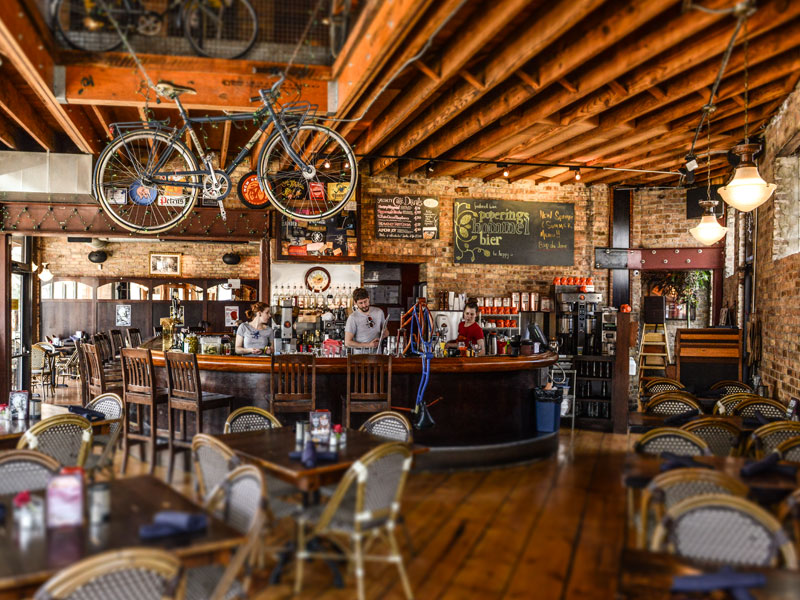 Located in the backyard of the UWM campus, traveling across the city is not needed to experience this great restaurant. Their outdoor patio is a popular destination in the summer for sipping a tasty bloody mary or mimosa amidst the hustle and bustle of Downer Avenue. Personally, I suggest the cinnamon streusel French toast, if you are looking for something sweet to get you going after a long night of partying. The quinoa skillet is also a good choice for the healthy brunch goer. Not interested in brunch really, but still want to go out with your friends? Café Hollander offers a couple burgers, sandwiches and soups on their brunch menu for the non-brunch crowd. Brunch at Café Hollander is served Saturdays and Sundays from 8 a.m. to 3 p.m.
For the less adventurous eater, the Original Pancake House is a perfect option. Located across the street from Café Hollander, it is also located in our backyard. I would describe it as an upscale diner with those traditional favorites like omelets, pancakes, eggs and waffles. It's everything your mom used to make for you, but maybe even better. And the sizes of those pancakes are guaranteed to soak up all of that alcohol you drank the night before. Original Pancake House serves the same menu all day from 7 a.m. to 2 p.m. Monday through Friday and 7 a.m. to 3 p.m. Saturday through Sunday.
3) Café Lulu
If it wasn't for my mom's amazing restaurant searching abilities, I would have never been able to experience this cute little place. Located in the Bay View neighborhood, it is a bit of a trek, but it is definitely worth the drive to this hole-in-the-wall establishment. If the 60s funk atmosphere in the establishment doesn't persuade you into coming, the food definitely will. Compared to other brunch places in Milwaukee, the prices are definitely more reasonable here. The brunch menu is small, which is great for the indecisive folk, like me. Anywhere I go for brunch, I tend to gravitate towards the French toast. Here, the bourbon almond French toast is worth it. Their menu also features a slew of "scrambles" for the egg lovers out there. Café Lulu's brunch menu is served Sunday only from 10 a.m. to 2 p.m.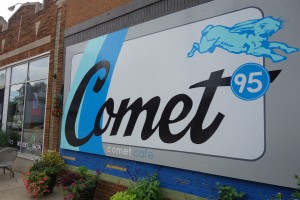 4) Comet Café
Regardless of time of day and the meal, this place is one of my favorites. The brunch menu is remarkable, though. It runs the gamut with all of the favorites, but there are a few standouts. Try the bacon cakes, which are pancakes with bacon in them. Also, try one of the vegetarian options called "Kelly's Scramble," which includes tofu, bell peppers, mushrooms, spinach, veggie sausage, vegan gravy, hash browns and toast. Craving some meat? The country-fried steak is a classic option. Enjoy your food here while immersing yourself in an old diner feel on one side of the restaurant complete with bar stools and large booth tables. Or venture to the other side where a full bar is along with more booth tables. Top off your brunch experience here with a yummy cupcake from Comet Café's sister restaurant, Honeypie Café in Bay View. Brunch is served at Comet Café Saturdays and Sundays from 9 a.m. to 3 p.m.
5) Café Benelux
Make your WAY down to the Third Ward for this one. Located across the street from the Public Market, Café Benelux cannot be missed. With its quintessential rooftop patio and outdoor seating, it's a perfect place to start your day of shopping in the Third Ward. Owned by the same people who also own Café Hollander, the menus are very similar. However, Benelux serves pannenkoeken, which is a Dutch style pancake. Brunch at Café Benelux is served Saturdays and Sundays from 8 a.m. to 2 p.m.