It's Joe again. That cup of liquid wisdom. It get us through our day. It runs through our veins. It seems like we're spending a fo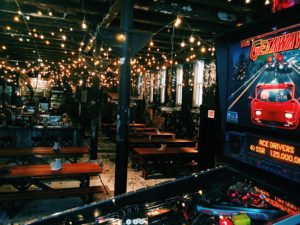 rtune, but we're still buying it. Do we care? Yes. But, are we still going to indulge? Most likely. We're paying for an experience. We're paying for the company of strangers. The hipsters. The graphic artists. The independent writers. The stoners. The loners. People that could be just like you. People that could be just the opposite of you. That's the beauty of a coffee shop. You're buying more than a cup of foam.
Sawada Coffee. 112 N Green St, Chicago, IL 60607. It's difficult to put this establishment's perfection into words but here it goes. It's industrial and simplistic. Here you could easily finish a George Orwell novel in one sitting. It's quiet, but not too quiet. You can still hear yourself think, but you can still eavesdrop on intriguing conversations. Your creative juices start flowing. The twinkling lights are like stars. The tables are picnic like. It gives the vibe of an outdoor patio. All you want to do is pitch a tent at the nearest national park, but that might be a challenging being in the Midwest and all. Here it's hard not to be at ease. He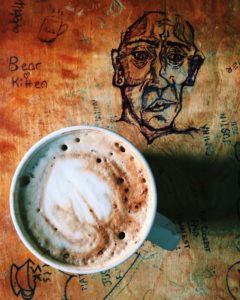 re it's hard not to want to do more and be more. It's a bit of a drive, but it's worth the trip.
Rochambo Coffee and Tea House. 1317 E Brady St, Milwaukee, WI 53202.  A vibrant colorful house. Autopia. It's quaint. It's home— especially if you're a regular.  You can find exquisite doodles at their tables— they come at a surprise. You flinch as you take your first sip of their Mystic Latte because the flavors amaze you. Your laptop moves as a result. You find an image of an elderly man you weren't expecting. As you trace the bold lines in your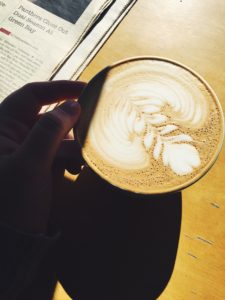 mind you're inspired. It's the coffee shop many pass on their way to bars, and those individuals are definitely missing out. It's funky, the good type of funky.  You step into the 80's for a few hours, and you come out of their coffee shop at peace with yourself, with others and with the world that surrounds you. Rochambo is a bungalow that many overlook, but one day everyone will fully realize it's worth. It will go from an underrated business and will become the new mainstream. I can't tell if I like the idea of my favorite coffee shop becoming the new mainstream, but I know that the company deserves the attention.
Go outside and espresso yourself. That was punny.