Warped Tour hit the Summerfest grounds this past Monday and it was a fun time to be had. Warped tour has been around since 1996 and has no signs of stopping. It brings up and coming bands in the Punk, Alternative, Metal and Hardcore genres across the country. Ticket prices are under $50 (excluding taxes and additional fees) so it gives people, mainly in the 14-24-year-old age group, the opportunity to see a lot of their favorite bands. Warped tour also gives these bands the chance to meet fans and offer Meet and Greet's along with signing items for them.
In addition to all of that, Warped Tour introduces many charities to attendees and allows them to learn more about how to help others and improve their communities.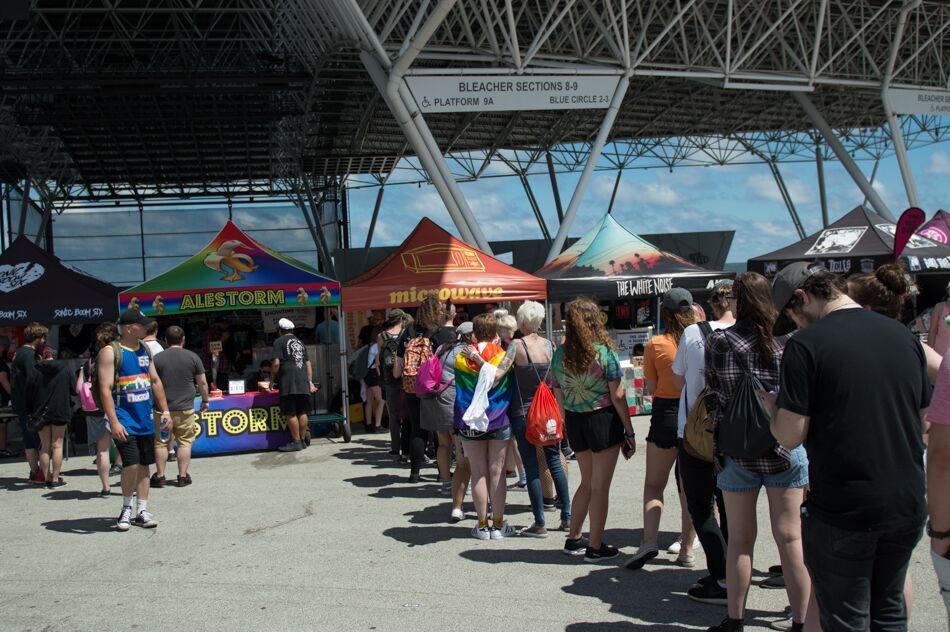 Here are my picks for the Best of Warped Tour Milwaukee!
Blessthefall
Blessthefall is a metalcore band from Arizona, signed to Fearless Records. The band was founded by guitarist Mike Frisby, drummer Matt Traynor, and bassist Jared Warth. To Those Left Behind is the band's fifth full-length album, released on September 18, 2015.
Boston Manor
A Pop-Punk band from the U.K has been racking up views and listens on Spotify and has found songs like Laika and Forget me not on many popular playlists.  Full of energy, they rocked the Full Sail Stage.
I Prevail
I Prevail is an American metalcore band formed in Southfield, Michigan established in 2013. They released their debut EP "Heart Vs. Mind" on January 26, 2015. They rose to fame quickly when their cover of Taylor Swift's Blank Space went viral. The cover was also featured on Fearless Records' "Punk Goes Pop Vol. 6" as a bonus track. The band released their debut album on October 21, 2016 titled Lifelines.
Anti-Flag
Anti-Flag are a punk band from Pennsylvania. The band is well known for political activism, focusing on anti-war activism, class struggle, and various sociopolitical sentiments.
Beartooth
Beartooth is an American hardcore band based out of Columbus, Ohio. They have been signed to Red Bull Records since 2013. Their debut EP Sick was released on July 26, 2013, followed by their debut full-length album Disgusting on June 10, 2014. Their sophomore album Aggressive was released on June 3, 2016.