Remakes. Remakes everywhere. It seems like the movie industry has ran out of ideas and is now looking towards the past to bring to new. Many say that there's just no imagination left in this world when it comes to writing something new. Everything follows the same plot, has the same stories, and the same outcomes. It's too predictable. What's the use in seeing it in theaters when you already know what's going to happen?
What about the women in these films? We've seen them go from a damsel in distress to this kickass, I-don't-need-no-guy-saving-me kind of attitude. Women are playing bigger parts and becoming the heroines in their own stories. Some of them have turned into flops, such as the female remake of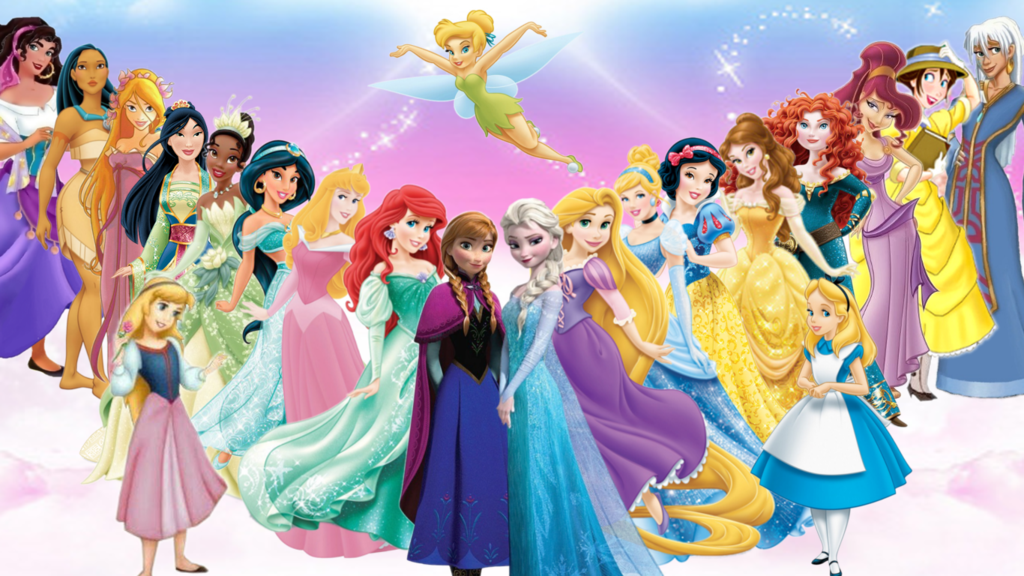 "Ghost Busters." Then there's pure movie gold, something I feel that Walt Disney Studios has been able to do with their remakes on their animated tales.
It's no secret that I'm a huge Disney fanatic, so I may be a little bias when I say that I feel Disney has a leg up when it comes to remakes, but I think they stepped up their game to the women's portrayal in these movies. They have become the heroines in their stories, saving the integrity of the original, but giving little girls and women alike role models to look up to. They've even made strong female characters in their newest animated films "Moana," "Zootopia," and "Frozen" just to name a few. However, Disney's ability to take animated films and reimagine them into unanimated films to make magic is uncanny. They took these typically criticized as helpless female characters and made them into strong, I-don't-need-a-man-to-save-me women.
Sleeping Beauty 
The first movie Disney did this with was a Renaissance classic, "Sleeping Beauty." Aurora becomes that narrator and isn't even the true main character in this remake called "Maleficent."  We actually see the evil fairy of "Sleeping Beauty" become a misunderstood bad guy. Maleficent is only trying to protect the fairy realm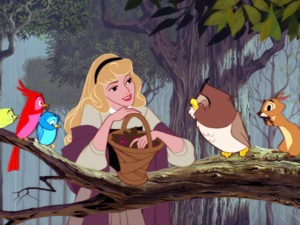 from the cold, prying hands of the human world. Although her intentions are cruel when she curses Aurora. She is the very reason that Aurora survives to become 16, even if Maleficent can't reverse the curse, as the three fairies don't know a single thing about raising a baby. She is also the one who awakens Aurora in the end. Let's not forget about Aurora, however, she becomes a hero when she finds and releases Maleficent's wings and reunites the fairy world with the human world. Maleficent's sense of protection and Aurora's kindness and understanding of all creatures give girls healthy images of themselves.
Cinderella 
The next on is "Cinderella." Both films kept the same name, however, Cinderella becomes makes her own way in the remake. She does what her step-mother and sisters tell her to do, but she has a backbone. There are countless times when she reminds her step-mother whose house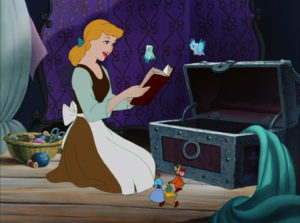 she is living and talks back to people. I'll never forget the line she says to Prince Charming when they meet, "Never mind what they call me." I feel that in the original, Cinderella took to heart how she was treated and cried about it. This remake shows her strong in her will to carry on despite what others say about her. She's not even crying when the fairy godmother appears; she's more exasperated at the whole situation. Then at the ball, she doesn't hide who she is to Charming. He knows that she's the girl he met on horseback. And as soon as he sees her come down the stairs, he knows that she's the one. She also bestows the same curtsey on her step-mother and sisters when she marries Charming and moves to the palace as they bestowed upon her, yet made sure they were always okay.
Beauty and the Beast 
That brings me to the newest Disney remake, "Beauty and the Beast." This is my all-time favorite movie, so I was quite apprehensive at first. Then when I heard that they casted Emma Watson as Belle, I became unbearably excited. I knew that she would make Belle into the amazing woman I see her as. Watson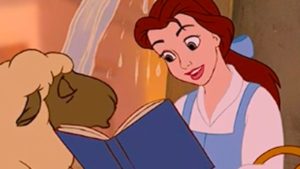 took charge and even got into the writing of the story. She told the writers that she saw Belle as an inventor just like her father and refused to where a corset for this reason. She stated that Belle wouldn't have time for things like fashion because she'd be too busy inventing things and reading to be bothered by it. In some of the trailers and sneak peaks that Disney has released, we see her taking it upon herself to escape the Beast's castle and even tells her father, "I will escape." You still see the compassion and love that Belle had in the original, but you see the strong woman that Disney and Watson created her to be in this new film. I personally can't wait to see how Disney takes this story and makes in anew with Belle. You can have a look yourself on March 17 when it comes to theaters everywhere.
New Light for Women in Disney 
I believe that we're starting to see a new light for women everywhere when it comes to media representation. Gone are the days of the damsel in need of saving. Now we have the strong, intelligent women who can take on the world themselves. Walt Disney Studios have taken up this trend and have ran wild with it, especially with the new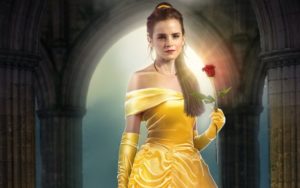 "Beauty and the Beast" movie and their "Dream Big Princess" campaign that takes the Disney princesses we love and highlights the characteristics in them that create healthy images and role models for girls and women alike. Disney, you're leading the way and with that, I thank you!