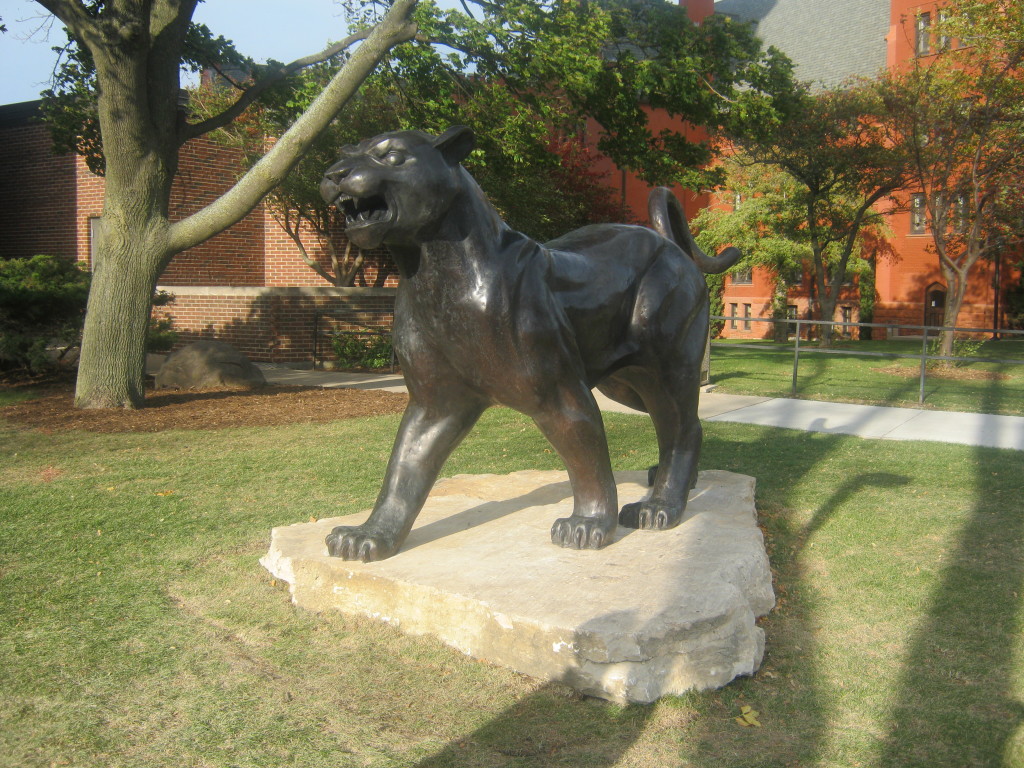 It has been 50 years since the panther has been the mascot of the university. To celebrate, a bronze panther statue has been built and was unveiled for homecoming.
"Homecoming is a great time to bring people together and showcase our university's greatest assets," said Adrienne Bass, Associate Vice Chancellor of the Alumni Association.
The statue was built by the Alumni Association and Student Association. Michael Sportiello, president of the Student Association, said that the idea of the statue was brought to the table last year and construction started in April. The project was led by UWM alumni a world renowned ice sculptor Tom Queoff. Queoff was contacted earlier this year to help lead the project. He and a team of other UWM alumni worked together to build the statue.
Sportiello said that no tuition or state funding went into the project, it was all through donations. The statue is 12 ft. long and weighs 1,200 lbs.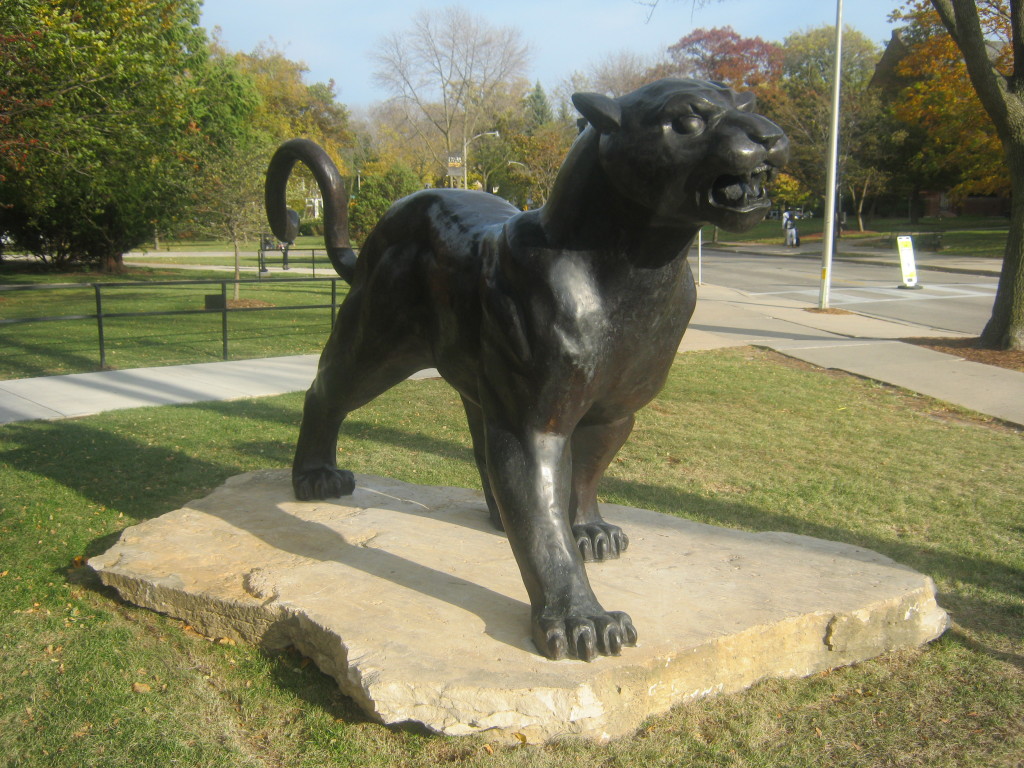 Choosing a location for the statue was difficult. Originally, the statue was to be placed at Speights Plaza. But since the plaza was a ceiling above rooms and parking lots, another location had to be chosen. They also wanted to move trees and flag poles in the plaza for the statue, but due to the tree being a memorial and not knowing where to put the flag poles, those ideas were scrapped. Eventually, the location in front of Enderis Hall on Hartford Ave was chosen to place the statue.
Once a location was settled on, the statue was eventually placed and unveiled during homecoming. "It was definitely an awesome sight," said Sportiello.
Sportiello also said that the statue is a real "photo generator." Students have been taking many pictures with and of the statue. Bass said that the statue provides students opportunities to engage with others and provide positive images to the community.
"It's very exciting to see all generations of current and future Panthers enjoying and interacting with the statue," said Bass. Students can take pictures with the statue as a way to show their panther pride and can even use it to start even more traditions for the school.
"As UW-Milwaukee grows it starts to touch more people's lives," said Sportiello. "We now have a bigger symbol to really demonstrate that." Bass said that, later in the year, a plaque will be placed around the statue to commemorate the alumni members and supporters of the statue (including some students).
As the statue stands on the ground of the university, it shows that the panther name is here to stay here at the University of Wisconsin-Milwaukee.