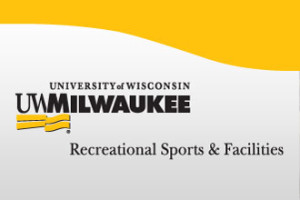 UW-Milwaukee Chancellor Michael Lovell instructed the Student Association to disband its newly-formed committee that would oversee sports clubs funding, pointing out it was not in the SA's authority to create it.
The now-defunct Sports Clubs Allocation Committee (SCAC) was going to fund the Registered Sport Clubs Organizations (RSCO) starting next fall.  SCAC was going to be a committee that SA would fund and oversee.
But the SA did not go through proper channels to create the committee, resulting in illegitimate funding. Chancellor Lovell sent a letter to the SA, telling its members they did not have prerogative to form the committee.
"Basically they overstepped their authority to create SCAC," said the Club Coordinator Mellissa Moutry.
RSCO will still be getting funding through an entity separate from SA and SCAC. RSCO will get its funding through the through the Department of Recreational Sports and Facilities (RSF).
Moutry asked the Senate Finance Committee (SFC) for funding for RSCO and was approved.
"We are going to do it [fund RSCO] the way all the other sports clubs programs do it … I truly believe that it will be a lot easier," said Mountry of the new program. "It will be a program that you guys [RSCO] have input on."
Next week Moutry and the RSF board will plan policies and procurers for the new committee. After the RSF board will discuss the bylaws with RSCO presidents and come to an agreement on what works best for everyone. Sports clubs will submit a budget to a committee of students who will then decide how much money they can allocate to the sports clubs.
Over the past year SA, Moutry, RSCO, and RSF have being working to create SCAC. When the debate to create SCAC first started Melissa Moutry called a meeting with the RSCO and told them that if they wanted change to their funding model that they needed to talk to SA. In order to create SCAC RSCO continued to talk to and meet with SA senators.
The students in RSCO wanted to make it known that they cannot and will not stand for their underfunding anymore. They wanted people to know about their problems, so they went to a SA meeting on Feb. 24.
Students and alumni from RSCOs filled chairs and lined the walls of the fireside lounge. RSCO representatives made their case to the SA board. SA President Tereza Pelicaric said that the SA's job is to enrich the student experience, and that she wanted to help the RSCOs reach their full potential. With this being said SA and RSCO representatives had many conferences to discuss the creation of SCAC.
In the end SA did not go through the proper channels to get funding for this group and therefor SCAC has no funding.
Next week Wednesday May 1 at 7 a.m.  at the Klotsche Center in Room 124 RSF will be discussing the future of RSCO funding and relationship with RSF.