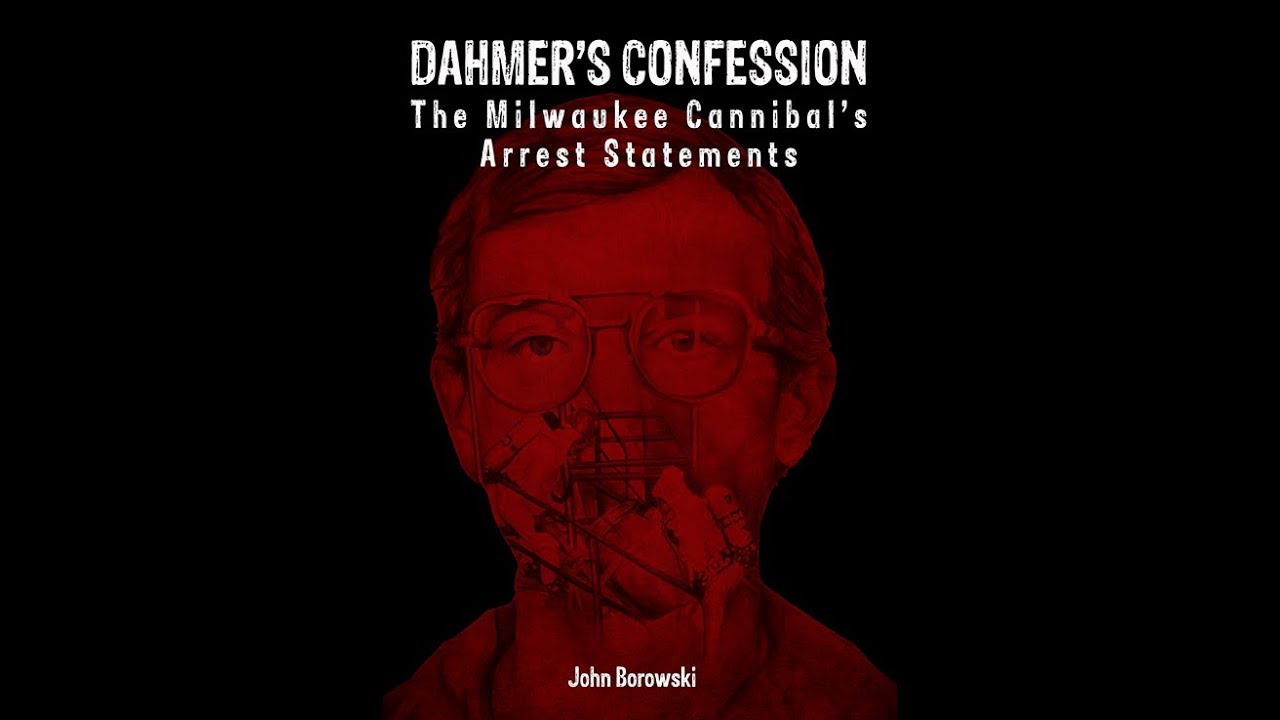 Typical Halloween thrills not cutting it? John Borowski has the book for you.
Just in time for the Halloween season, award-winning author and filmmaker John Borowski's book "Dahmer's Confession" will come Oct. 30. The book contains the raw, uncensored confessions of Milwaukee criminal Jeffrey Dahmer as well as insights from experts. Borowski will make an appearance at the headquarters of the "Cream City Cannibal" tour in early November for the book launch and signing.
Borowski himself followed the Dahmer case as it occurred in the early 1990s. He saw the case file including Dahmer's confession –which he features in the book—and photos from the crime scene. The book contains contemporary insights alongside Dahmer's words as well as an art gallery. The art ties into Borowski's latest film, "Serial Killer Culture," which is currently streaming on Amazon Prime.
Although the Milwaukee police arrested Dahmer July 22, 1991, his story remains eerily fascinating decades later. BBC released a documentary "Biography: Jeffrey Dahmer" early this year, and feature film "My Friend Dahmer" will roll into theaters Nov. 3, chronicling the life of Dahmer in high school. Although he was a heinous serial killer, filmmakers and authors continue to give this man a face.
In a way, it seems despicable to make these types of figures human-like. However, it also speaks to the mass popularity with true crime. A TIME article from 2016 recalls Diane Sawyer's remarks regarding the Charles Manson murder case, quoting "Viewers are fascinated with these stories … for the peek they provide into the extremes of human psychology. We watch to be reassured these people are monsters, not at all like you and me. And to face the fear that in some basic ways they are exactly like you and me."
"I wonder if we as a country/society are becoming immune to the news of murder. Serial killers are different and I feel people will always be fascinated by their extreme acts just as people stop to slow down and stare at bad accidents on the highway," said Borowski in regard to why audiences remain fascinated by true crime. "I study serial killers from a historical, forensics, and psychological perspective and I feel many people are fascinated by these aspects, especially the psychology behind why they commit multiple murders."
"True crime is history," Borowski added. He said that he released the confession as a way for researchers to better learn about this case, and perhaps understand these types of crime on a different level.
The book launch and signing will take place at Shaker's Cigar Bar on 422 S. Second St., on Nov. 4 to launch the book and sign copies from 4-6 pm.
Shaker's Cigar bar also offers "Cream City Cannibal" tours every Friday and Saturday at 10 p.m. where guests can "walk the exact streets where [Dahmer] picked up seven of his seventeen victims." If you're up for that kind of thing.