Nick Viall is the star of the newest season of ABC's The Bachelor, airing Jan. 2, 2017. Viall is becoming a familiar face on TV, appearing on two seasons of The Bachelorette and one season of Bachelor in Paradise. As an alum of the University of Wisconsin- Milwaukee, he is also a familiar face to Milwaukee.
Viall grew up in Waukesha and graduated from Waukesha North High School in 1999. When he was a senior, he took first place in the 800-meter run at the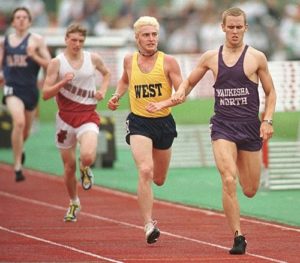 WIAA state track tournament. Viall went on to run track at UWM and graduated in 2004 with a degree in business. Now 36, he is beginning his fourth search for love on ABC Network.
During his time at UWM, Viall was a captain of the track team and set a school record for the 3,200-meter relay
He was also a member of the UWM Post, our own publication, according to Daily Entertainment News. His sister Maria also played basketball for the Panthers and the Viall family often attended her games.
On Oct. 6, 2016, a filming of a date for the show was filmed at the Pabst Theater in downtown Milwaukee. The date was originally scheduled to take place in North Carolina, but due to a hurricane forecast was moved to Milwaukee at a 24-hour notice. FM106.1 sent out emails that day informing people of a taping, but could not be specific about the exact show.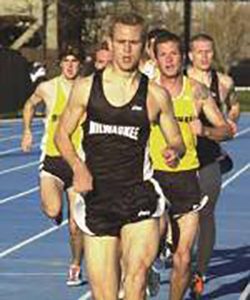 A group date took place earlier in the day, and the winner of the date and Viall attended a Chris Lane concert at the theater. Fans that attended the taping got a sneak peek at the new season of The Bachelor and got to enjoy a free concert.
Check out Viall on ABC on Jan. 2, 2017 at 7:00 p.m.
Featured Photo Credit: Photo: ABC/Rick Rowell 
Waukesha Photo Credit: Daily Entertainment News
Milwaukee Track Photo: UWM News