This week's Say Hello Project introduces three UWM art majors. This is just in time for the Kenilworth Open Studios on Apr. 9, where students will showcase and demonstrate their creative works for the public. Let's say hello to Shelby, Kelly and Becca!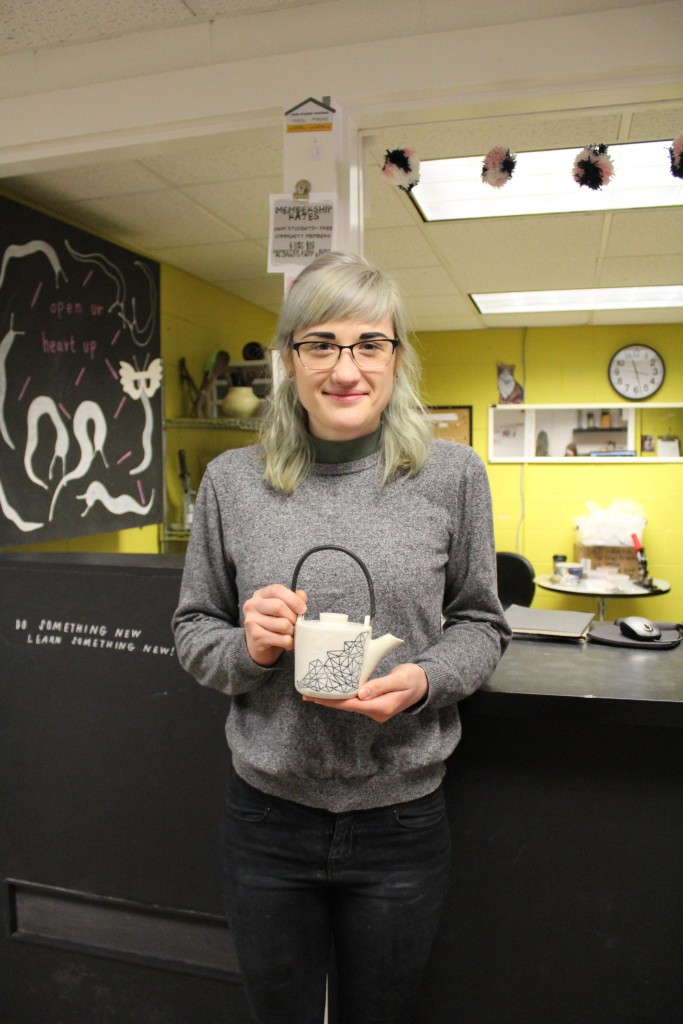 Shelby Page is a senior graduating in spring with a degree in ceramics. She loves to spend time at her job at the Studio Arts and Craft Centre. This former high school pole vaulter transferred to UWM after a friendly art instructor took the time to show her around and explain the ceramics program. Page likes making functional art and encourages everyone to stop by the Kenilworth Open Studios on Apr. 9.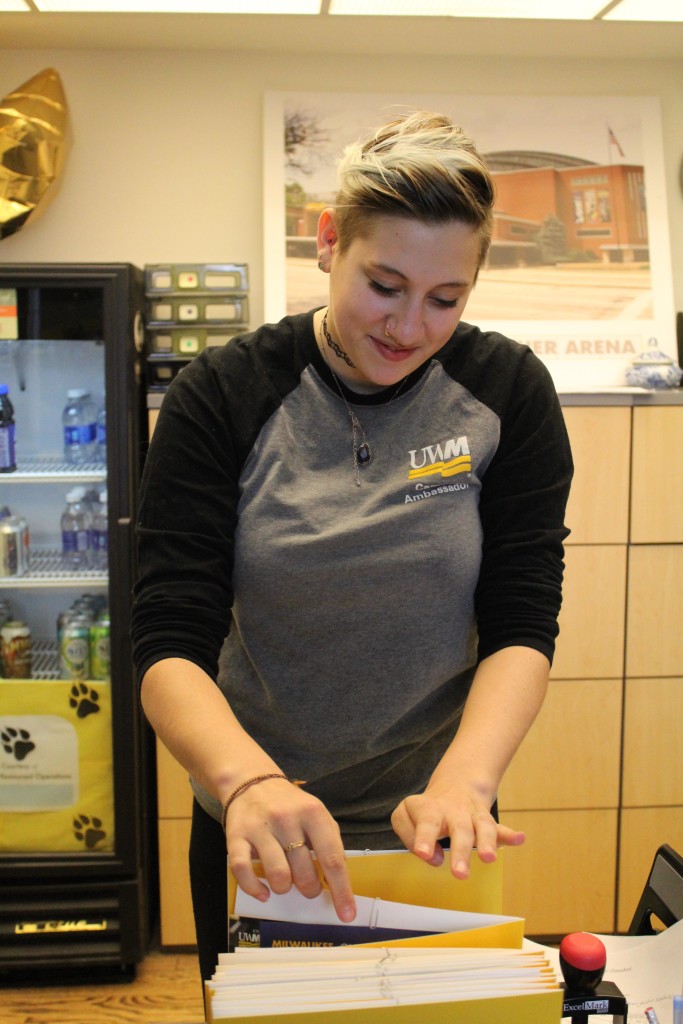 Kelly Yasatan works as a student ambassador during the day, and a design and visual communication student during the other crazy hours of her schedule. Yasatan came to UW-Milwaukee for the city environment, but enjoys being close to her hometown. Something unique about Yasatan is her ability to walk on her hands! When she's not busy with work or school, you might catch her walking (or should we say, hand-walking) near her favorite campus spot: the fountain. One of her favorite memories was attending the democratic debate viewing party in February.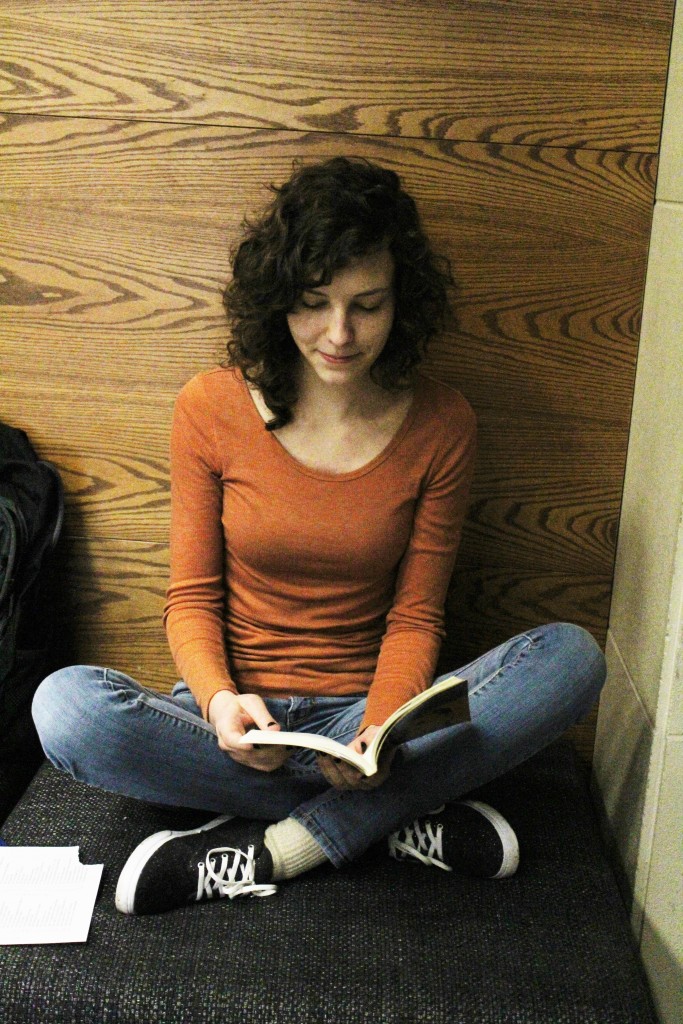 Sophomore Becca Young loves art. In fact, she's studying studio art so she could study and try them all.  Young also loves spending time in the lobby of the Peck School of the Arts, which she says is usually a quite space. She is a commuter student, because she said attending UWM is easier (and perhaps cheaper?) than attending school out of state. Her first car was a 1971 Mustang, which she and her dad rebuilt together.