We've featured a lot of students on the Say Hello Project, so this week we'll be featuring three different employees of UWM! So say hello to Sharon, Andrew and Joseph!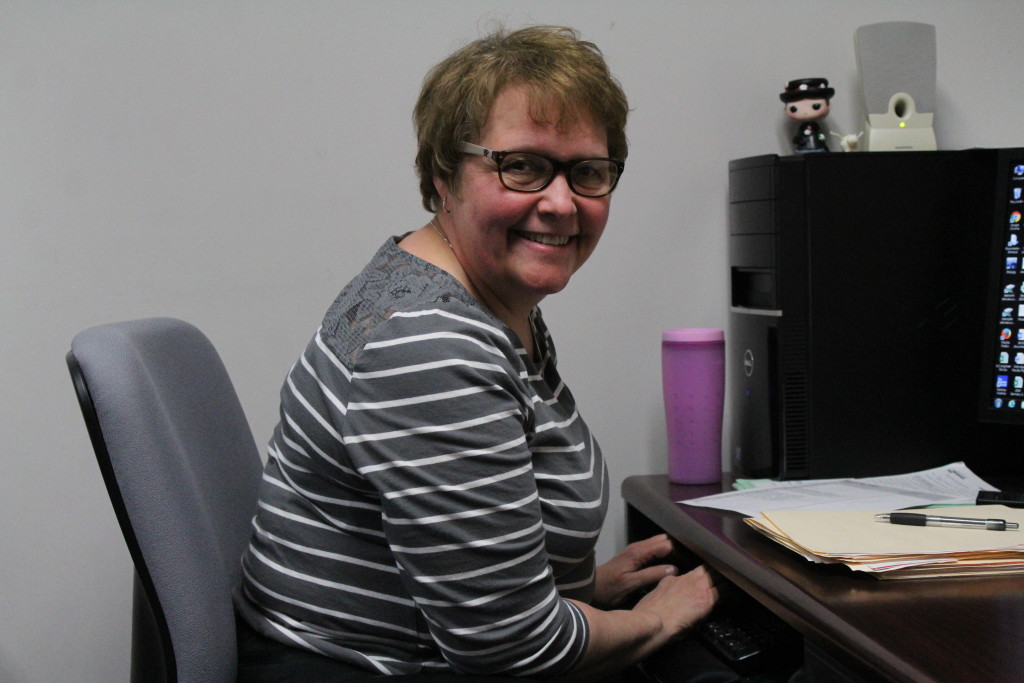 Sharon Kaempfer is a senior academic advisor for engineering and applied sciences. She worked in student affairs in the past, but when she moved back to Milwaukee with her family, she wanted a job in higher education. She's been at UWM for about 16 years, and has found her favorite spot on campus is the Kenwood Inn in the Union. Also since starting work at UWM, she has taken six different groups to Germany for study abroad opportunities. One of her favorite memories was of former Chancellor Nancy Zimpher, who could always be seen wearing matching black and gold outfits. She especially enjoyed how her hosiery always matched the rest of her outfit!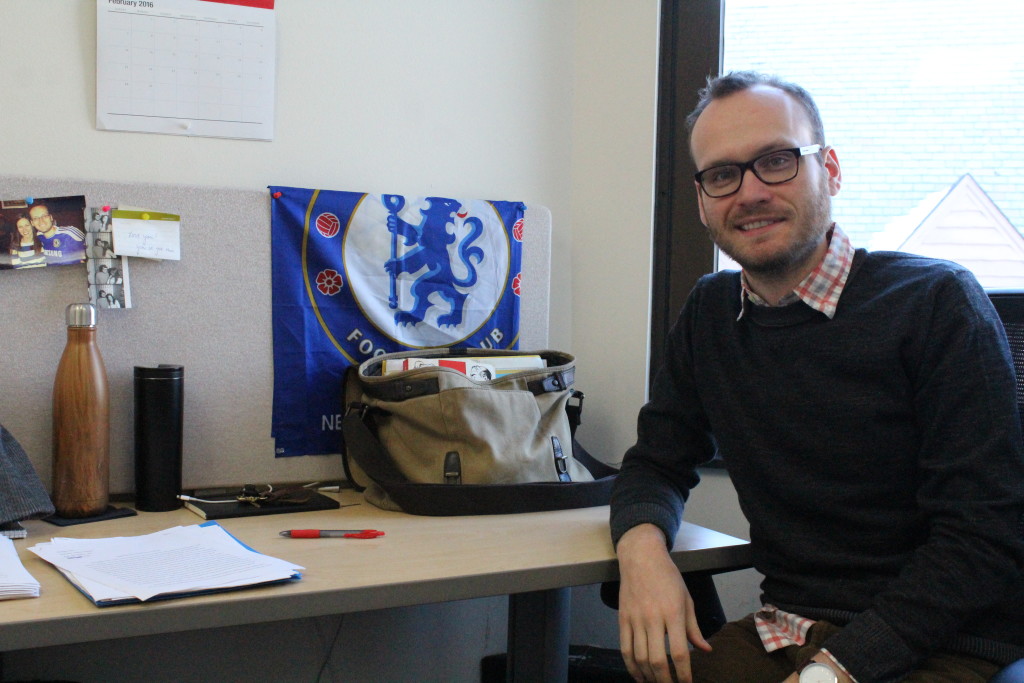 Andrew Clinke isn't just a teaching assistant in the English department, but he's also a 4th-year dissertator. With UWM being close to his hometown of Minneapolis, he came here because "they accepted me." He loves spending time in his office, but he rather be somewhere else watching a Chelsea Soccer game. Even when he can't watch soccer in his office, he could probably walk around campus and see the Brewer Racing Sausages sometimes, which he thinks is pretty cool that they come here in full costume. Beside the Racing Sausages, he also thinks that the democratic debate being here was also "really amazing" for the school.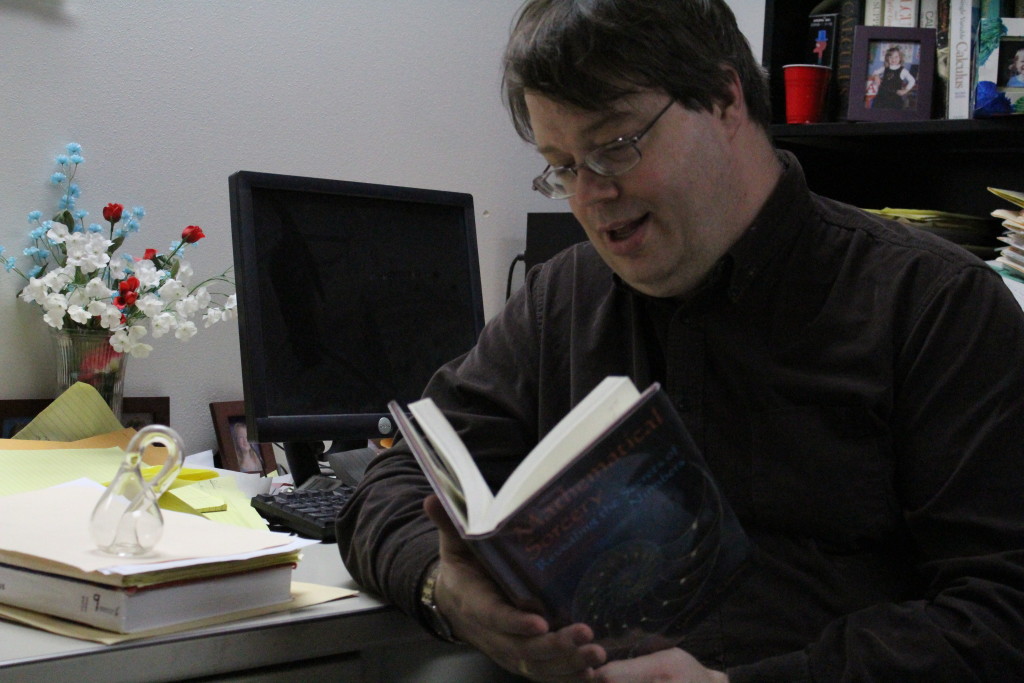 Instructor in Mathematical Sciences, Joseph Franecki, has been teaching here for 16 years, starting here when his wife did. They came to UWM together, but even though they work in different departments, Joseph likes how there is this sense of community across campus. When it comes to hanging around UWM, Joseph can be seen bowling at the Union Rec Center, or out-and-about in Milwaukee on Downer Ave. near Boswell Books. Joseph doesn't have any social media accounts himself, but a few years ago, he found out that there was a Joe Franecki Fan Club which quoted a lot of the things he would say in class. He thought they looked funny and didn't sound like him, but when he showed his friends at other colleges, they told him that he does, in fact, talk like that.