Nursing can be a tough job, but that doesn't scare the Say Hello students of this week. For this week's installment, we're going to feature Genna, Faith and Mike, who are all nursing students here at UWM. It's time to say hello to our students of the week!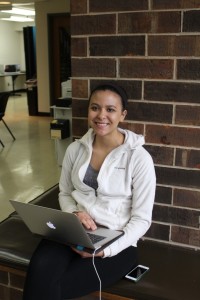 Genna, a Madison native, is a junior who is majoring in nursing. Genna still wanted to live in the city, but she needed to get away from her hometown so she came to Wisconsin's other big city, Milwaukee. Genna isn't just a foodie who can be found in the food court, but she also loves horseback riding and even has her own horse. One of her favorite memories of her time at UWM is this past Pantherfest when twenty one pilots played. This summer, even though she will be working a lot, Genna is excited for the cultural festivals that happen throughout the summer in Milwaukee.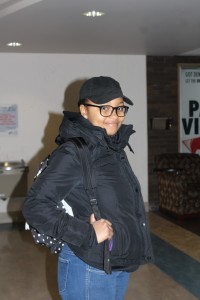 Faith is a second-year nursing student who loves to spend time in the library where she can focus on her school work. Not only is she a student, but she also works at the Gasthaus as a bartender where she has seen her fair share of interesting moments. This includes the times where she has seen costumers throw-up after drinking a little too much. Faith is also a piano player and even played it in her high school band. Though she doesn't do much during the school year except focus about school w, she will be putting her school work behind her when she goes to Orlando for a week this summer!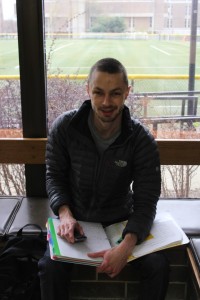 Mike is in his second year of pre-nursing, which will be his second degree after journalism. He has been a Milwaukee resident and came to UWM because of the good nursing program. He loves spending time studying in the stacks in the upper part of the library because of the quietness. He has a pretty cool birthday, which is on the Fourth of July, which is 7/4, but he was also born at 7:47! Besides celebrating his birthday this summer, Mike is also looking forward to spending time at Bradford Beach and Summerfest!