Found at the heart of the city, the Milwaukee Public Museum is a natural and human history museum. Science on Tap, a casual public lecture, is held at the museum, in which people of science speak about thought-provoking topics. Additionally, drinks are offered during the social hour before presentations.
Science on Tap will be holding a lecture on Thursday, September 28th for author Mary Roach. Roach will be discussing the unusual topics covered in her New York Times best-selling book Grunt: The Curious Science of Humans at War, which was released in June of last year.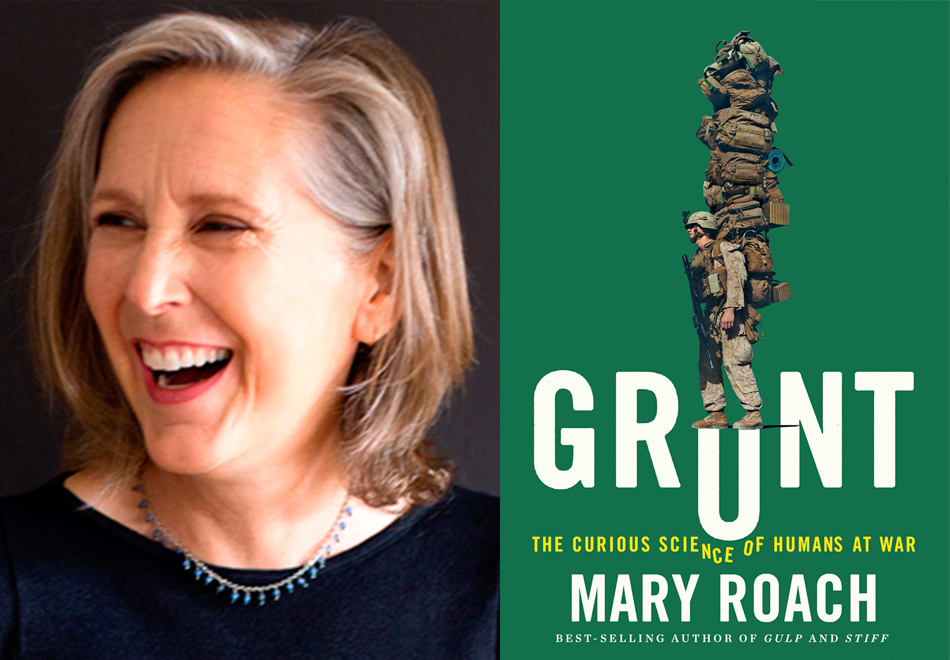 The book consists of Roach's findings and dilemmas related to the United States military. At first glance, the topics she introduces are seemingly shallow and boring, but Roach does an excellent job of turning these matters into fascinating points of interest. Roach travelled to Camp Lemmonier in Djibouti, Africa to capture the full content she desired for her book. She investigated typically unheard of challenges that the military faces day to day. While many people may not think of how maggots or flies impact our military in the brutal heat of the Middle East or how shark repellent is a potential necessity, Roach portrays these ideas in a humorous, but informative fashion.
Mary Roach is a New Hampshire native and graduated from Wesleyan University in Connecticut with the class of 1981. While she mainly writes books now, she used to write many articles for magazines like National Geographic, the New York Times, and many other noteworthy publications.
Her first book, Stiff: The Curious Lives of the Human Cadavers, was a big hit when it was published in 2003 and became a New York Times best-seller. She researches topics for her books and articles in an unusual way than many other authors. Roach becomes the research, participating in her own studies and learning through doing. In her writing she uses humor and breaks down compound ideas into simpler focuses so that a larger audience is able to learn from her findings. Roach has won countless awards for her books and articles and is a well-respected author and investigative journalist.
Science on Tap has had many other notable presenters in the past. Dr. Coraline VanSickle discussed what the skeletal system of our human ancestors can tell us about the past and what the future holds for our evolutionary progression. Michael E. Mann, PhD, a professor at Penn State, stressed the issue of climate change and how denying it is affecting us. Each lecturer that speaks at Science on Tap has a unique way of portraying uncommon ideas that relate to a lot of people's lives.
The event on Thursday will begin at 6:00 p.m. with the social hour including drinks. Following at 7:00, Mary Roach will present her lecture on the many trials that soldier's face. After the discussion, at 8:00, Roach will be holding a book signing for her New York Times best-seller. Tickets for the presentation are $20 and $15 for Milwaukee Public Museum members.
Members are requested to call ahead at 414-278-2728 for their tickets. Tickets will be available at the door, or are available to be purchased online here.
You can purchase tickets here.