Earlier this week, The UWM Post published a piece from an anonymous fan that expressed dismay towards the school's Athletic Director, Amanda Braun.
This prompted a response from Carl Mueller, Chairman and CEO of Mueller Communications. Mueller Communications is a Milwaukee-based public relations and communications firm.
I received this email on Thursday afternoon from Mr. Mueller:
On behalf of myself and Dennis McBride, who has been active on the UWM Alumni Association with me and a season ticket holder, we offer this rebuttal to an anonymous fan. Unlike the other letter writer, we are willing to stand up publicly behind our words and are unabashed about our pride in UWM. 
Below is the PDF that was attached to the email: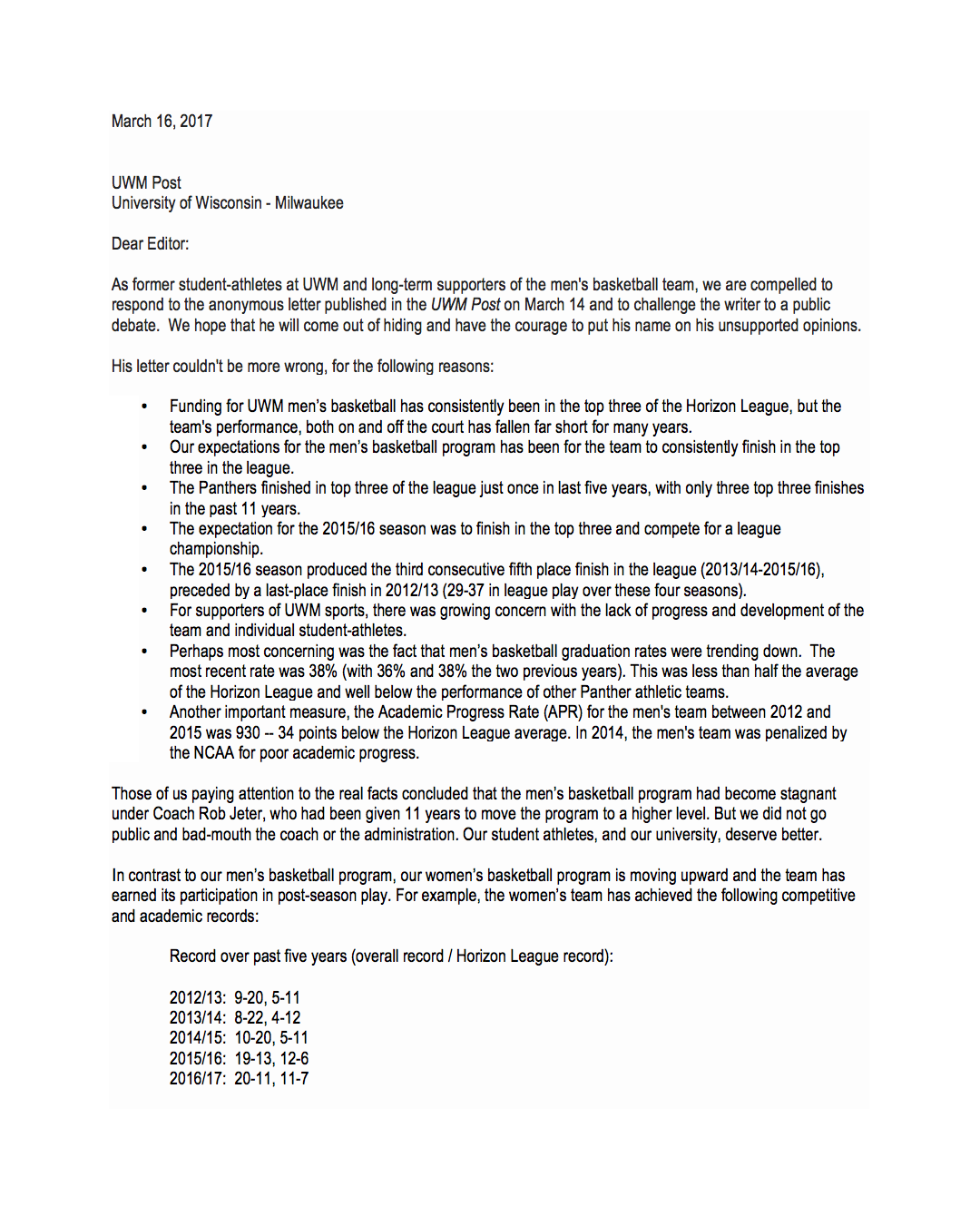 We will update this story as it progresses.