While old man winter rages on in Wisconsin, baseball is back in Arizona. And although the UW-Milwaukee Panthers have been in season for a few weeks, their extended trip to Arizona yields something they have never faced before.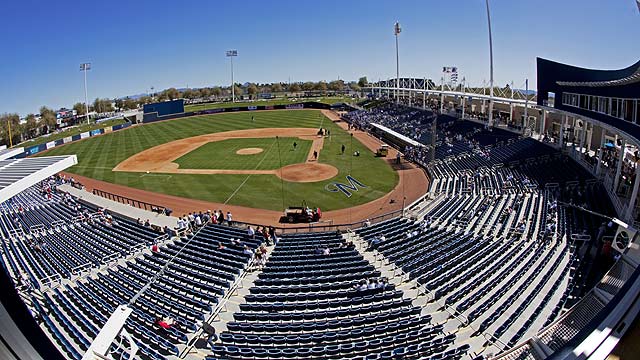 After splitting their series against Grand Canyon Univeristy, the Panthers exhibition game against Aoyama University of Japan was cancelled due to rain making Surprise Municipal Stadium unplayable (a familiar situation to the team.)
Now the team has two days to prepare for their second exhibition game on Wednesday against the Milwaukee Brewers. This is the first time the Brewers have played a college team since 1983 and the first time the two baseball teams of Milwaukee will meet.
On Monday, Brewers manager Ron Roenicke stated that Mike Fiers will start vs the Panthers in the exhibition game to kick off Milwaukee's spring training schedule. Fiers went 6-5 in 2014 with a 2.13 ERA. The Panthers have not yet announced who will start on the mound. Given he is four games removed from his last start, Brian Keller is their far and away best option to face off against their professional counterparts.
For Milwaukee, their offense will be key. In five of their eight games so far this season, the Panthers have scored at least nine runs, going 4-1 in those games. With a stacked starting lineup of experience, the bats can come alive if UWM gets consistent early on.
For the Brewers, they have a similar test, as their lack of offense derailed their red hot start last summer and cost them a playoff spot.
The game kicks off at 2:05 CST. Follow Joe Horning on twitter for game updates.