The word sugar is a homonym. It no longer refers solely to the grainy substance used for baking, these days it's considered an adjective as well as a noun and its used to describe young adults who refer to themselves as sugar babies.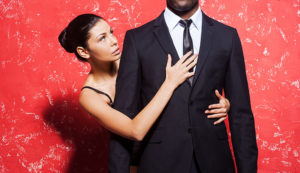 A sugar baby, is a person who takes part in the act of sugaring. In layman's term, a sugar baby is someone involved in a relationship with an older and wealthier person known as a sugar daddy or sugar momma. While the sugar baby supplies companionship the sugar parent gifts them with money, trips, presents among other benefits in exchange.
And while the new definition of the sugar may not be in Webster's dictionary just yet, the act of sugaring is on the rise, especially among college students.
Before entering the world of sugaring there are some important factors to know. It's imperative to note, that not all sugar relationships are sexual or romantic. In fact, the reasons vary on why people decide to take part in a sugar relationship. For some they are seeking companionship and conversation, others a mentor and mentee type scenario and some seek an escort. Each relationship is different and it can change over time depending on the baby and the parent.
Secondly, sugar babies are not to be compared to prostitutes. While prostitutes have clients , sugar babies have relationships. In many cases a sugar relationship is mutually beneficial, whereas as a prostitute and client relationship is more one sided.
As of late with websites like SeekingArrangement.com having a side job as a sugar baby is becoming more common. College students, young adults entering the real world and aspiring actors/actresses are among the most common type of sugar baby.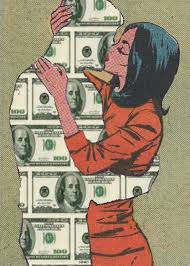 The site has reached success to the point that there are now formal gatherings of sugar babies who meet and give talks on how to be a successful sugar baby and navigate life in this position.
From the standpoint of a millennial, it makes sense why sugaring is so appealing and why Generation Y is entering the sugar bowl.
1) Financial Security
For one most sugar daddies and mommas are wealthy and they enjoy sharing their wealth with their baby be it paying their tuition, rent, allowance or just gifts. As college students working to pay off a debt it's nice to feel secure financially on a personal level and it's comforting to know the sugar parent is secure as well. None of this broke and ramen nonsense.
2) Luxury
This one goes hand in hand with financial security. The affluent, as they are known to do, enjoy the finer aspects of life and they want to share it with their sugar baby. This means designer clothes, the latest technology, flying first class etc. In other words being a sugar baby offers a life of luxury most young people aren't accustomed to.
3) Connections
One of the reasons a sugar daddy or momma looks for a sugar baby is because they themselves are very busy people who don't always have the time to dedicate to a full fledged relationship. That being said,they know people, important people, otherwise known as connections who they want to introduce their sugar baby too for their benefit.
4) Mentor
Sugar parents are often older adults who have been around for a long time, they a know a thing or two about living life. They want to pass their wisdom and secrets onto someone, hence why a lot of sugar babies end up forming a mentor and mentee type relationship with their sugar parent.
While these reasons may seem appealing, especially to college students and young adults, not everyone is cut out to be a sugar baby whether for personal reasons or otherwise.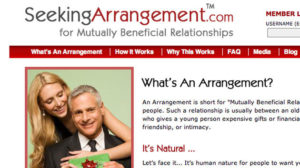 On Seeking Arrangement the requirements say a sugar baby must be young, ambitious and attractive. In other words, the truth of the matter is that not everyone has what it takes to be a sugar baby.
Despite what the sugar bowl offers, it's not an easy stress free gig. A sugar baby must look their best at all times when in the presence of their sugar parent, they have to be ready to hustle and they have to adapt to situations that might be out of their comfort zone. And that's just on the surface level. Add some stress and emotions to the situation and it can quickly spiral out of control.
At the end of it all, there's lot's of benefits to being a sugar baby. It teaches how to be financially savvy, how to balance between life and work and how to fake it till ya make it. A lot of sugar babies speak about their sense of purpose and acquired confidence after becoming a sugar baby. Not to mention the added benefit of being financially secure.
Only time will tell if the rise of the sugar baby will continue, in the meantime prepare for the future because the sugar baby of today may just be the CEO tomorrow.