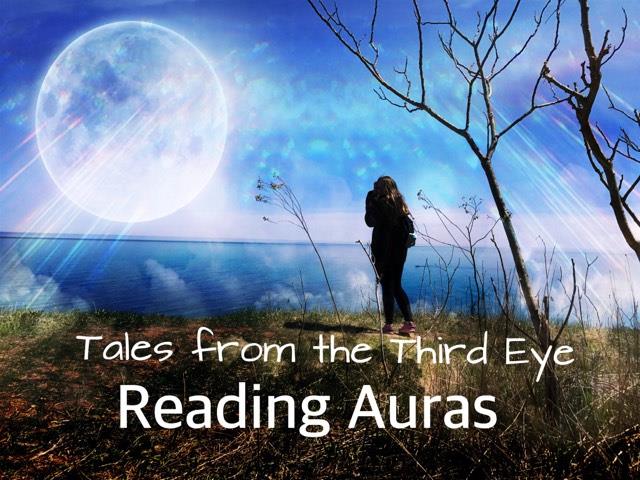 Every living thing in this universe, including you and me, is surrounded by an aura.
An aura is an electromagnetic field that surrounds our bodies that responds to the vibration you project. It is the energy that is coming off our body as well as residing inside of us, while projecting beyond. The aura expands about three feet around the body, including above the head, and below our feet rooted into the Earth, very similar to a halo.
Auras are colored bands of sounds, lights, and vibrations, according to Psychic Library. Within our auras, are seven unique layers that each vibrate differently. These layers have diverse meanings and affect our emotions, thinking, actions, behaviors, and even our health. An individual's aura tells what that person is feeling, thinking, what they're personality is like, and their desires.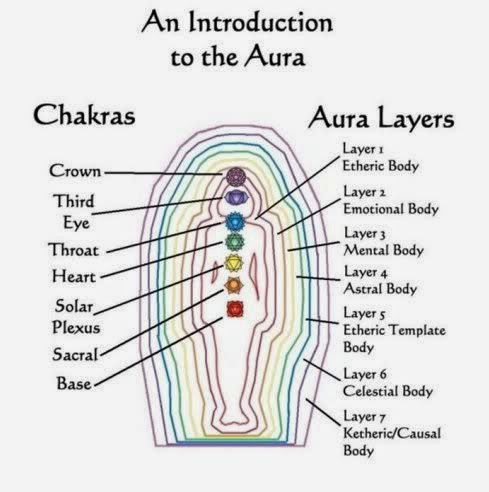 The layers are the following: the divine body, the spiritual body, the casual body, the mental body, the emotional astral body, etheric body, and the physical auric body.
According to The Mind Unleashed, "many energy healers believe that the aura contains information related to the physical, emotional, mental, and spiritual body. They also believe that the information in the human aura can tell the state of health of the human body."
The color of your aura all depends on the frequencies, your personal moods and personality traits, and your general state of being. The aura colors actually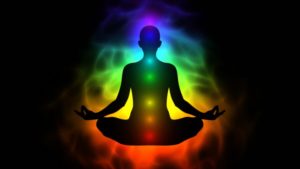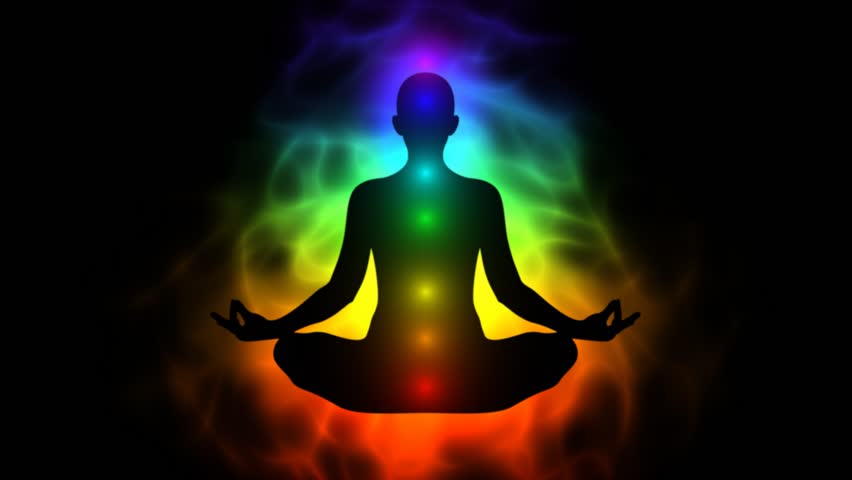 correspond with the chakra colors and are very similar in their descriptions. I will briefly discuss the most popular colors seen in someone's aura, which is based off of multiple sources of reading I've done and individual experiences. Aura colors and their descriptions are intensely full of information, which makes it hard to self-diagnose yourself with a color. Therefor, I will discuss the most common themes of each most seen color. Personally, I am a violet child, which was found through a reading, research, and from many experiences around other spiritual beings.
Red

Corresponds with the physical body
Root Chakra
Most dense color – which can either attract or repel worries and obsessions, anger, anxiety, and a willing to hold a grudge
The deeper the red, the more grounded you are. Deeper reds also indicate you are strong, powerful, and realistic
The lighter the red, the more outgoing and creative you are

Orange

Sacral chakra
Sexual health and desires
Creativity
Strong emotions
Can be an imature and dishonest person
A vibrate orange indicates a healthy ego
A person with an orange aura is very excitable with a bubbly social nature to them

Yellow

Solar plexus chakra
Life center and force of your body
A yellow aura means you are an outgoing, positive, and energetic person
Represents someone going through a spiritual awakening
Holds a lot of inspiration, intelligence, and optimism
Yellows are very playful, spontaneous, and just overall fun to be around

Green

Heart Chakra
Very nurturing person
Rooted to the Earth (loving the outdoors)
Happiness and joy
Has a "big heart"
Loves animals, nature, and all people
Okay with change
Might work in a health industry or be a teacher
Greens enjoy helping people and leading

Blue

Throat Chakra
Very honest people
A pure blue aura means seeing things clearly and being able to understand quickly
Strong communication skills
Inspiring to other people
Clear-minded and knows exactly what they want
Powerful intuition

Indigo

Third eye chakra
Highly spiritual awakened person
Understands complexed concepts
Deep feelings
Huge, open mind
Good intuition
Can pick up on feelings and thoughts of others
Inspire others to be more sensible and awaked
Deep inner knowing
Strong morality for all life

Violet

Crown chakra
The most sensitive and wisest of the colors
Extra sensory perceptions
May have psychic abilities
Visionaries of the world
Either are or close to experiencing a state of equilibrium and open awareness
Extremely creative and artistic (in different or all forms of the definition)
"Magical" people

Lavender

A different type of purple (might be a mix of violet and indigo)
High up in the crown chakra
Strong imagination
Powerful intuition
Daydreamer
Etheric

Silver

Very rare aura color
Can be confused with white – but it isn't!
Very similar to the qualities of the green aura
Can manifest things quickly into the physical realm
Abundance – spiritual and physical
The brighter the silver – the more money this person might have or can indicate how awakened they are

White

Extremely spiritually awakened and highly enlightened
Jesus, Buddha, Muhammed – all would've had a white aura
Purity – pure light.
Highly advanced spiritual teachers
The craziest fact? Everyone has the potential to raise their vibration high enough to become a bright white light!
Could reflect other energy

Gold

Protective
Very wise
Has a strong spiritual guidance
An individual built up by spiritual guides
Contains a strong relationship with their spiritual guide(s)

Rainbow

The most rare aura
Mostly only reiki masters have this
If you believe in reincarnation- this could indicate a pure, fresh soul (first time on Earth)
Haven't been tainted by Earth yet – extremely pure and connected

Blacks, Browns, Greys, etc.

Dark colors in the aura include dark brown, black, grey, and even normal colors such as a mudded down green, etc.
This aura means this individual is drawing in all the negative energy they are surrounded by or contain
Negative spirits in your aura need to be cleanse
Could indicate you won't let go of the negative experiences polluting your energy fields
Thinking negatively all the time
Overall bad vibes!
So how can you see and read auras? It is a process that we can teach ourselves through meditation and similar practices. For others, they naturally possess the ability of experiencing seeing auras. Truthfully, we never actually see what our aura is, but we luckily can see the colors.
A way to teach yourself to see auras is to start sensing. Having a strong keen sense will help you achieve many things as a spiritual being because you are more aware of your feelings, thoughts, and actions. Sensing auras simply means paying closer attention to that "gut feeling" you get. This also means acknowledging the feelings you get when you are around people. You should literally be inhaling their presence.
Some people say it is easiest to see auras by focusing on the top of someone's head and letting your eyes go out of focus by concentrating very hard. Remember – we all possess the ability to see auras. Don't give up! Be extremely calm while focusing, because if you stress yourself out, your brain and eyes won't be able to process the colors.
Some describe auras as paranormal, which if you're searching for a book on auras in a book store, search in the paranormal section. Auras are NOT paranormal! We, as a human race, have an extremely limited understanding of the Universe and the nature we find ourselves in. Growing as a spiritual person and embarking on your spiritual journey will help raise your vibration to a frequency where you are free to experience this phenomenon, as well as plenty of other things.
A perk of being able to read someone's aura is the ability to understand the person and their personality, thoughts, feelings, and so much more – before they even open their mouth! You see someone for who they are, which can help you as a healer and in many other aspects.
These colors may come and go and they might present themselves to you as an orb – a spark of energy in color that is there and then gone spontaneously. Orbs are completely different – but when you are first learning and gaining access to seeing auras, they might be mistaken for an orb.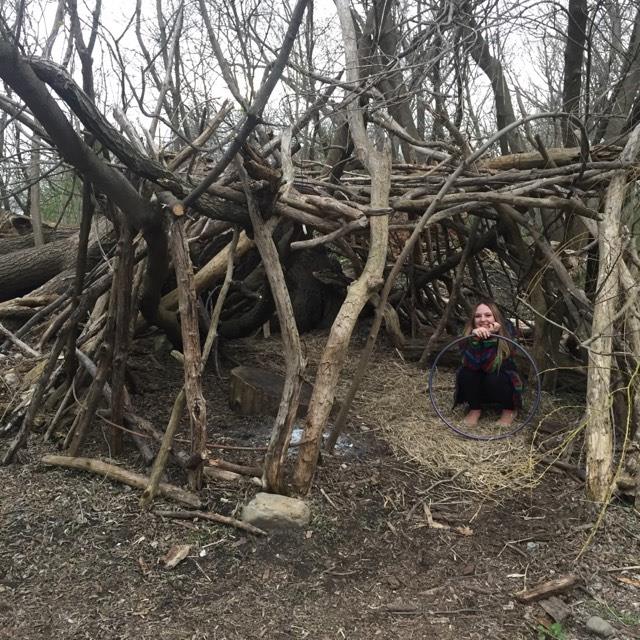 Have you ever been hanging out with a friend and near them you see a flash of a color – blue, purple, green? You might have been seeing a flash of their aura! Don't feel like you are crazy or out of your mind – you are being awakened.
Your aura is your spiritual signature! This is something you cannot fake, because it shows your naked soul and intentions. Embrace your aura, and remember – as we grow, manifest, and evolve through the Universe, so will our aura.