Trump's Twitter: Unprofessional, Threatening, and Childish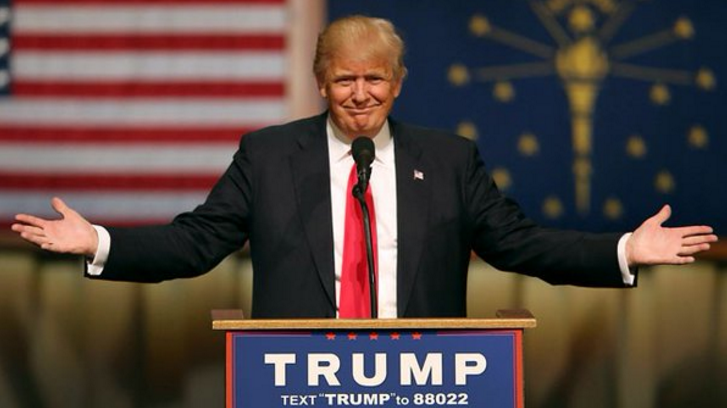 As President of the United States of America, Trump's use of Twitter in any facet is strictly inappropriate. Throughout the course of his presidency, Trump's control of the Twitter account is under question. This shouldn't be a question. As commander-in-chief, he needs to set a good example to the citizens he is supposed to lead. However, when he tweets his "support" or denounces claims made against him or his administration, he sounds more like a teenager than the president.
Even before his inauguration, Trump has made his presence on the social media platform known. He infamously coined the term "Crooked Hilary" at a rally in Watertown, NY, with a follow up tweet stating the nickname. During the election process, Trump denounced the media for speaking out against him. He called them "Fake News Media."
This act of mudslinging is reminiscent of a schoolyard bully. Trump attacks anybody that speaks against him instead of taking the criticism.
In recent times, Trump called out those that reported against his lackluster response to Puerto Rico in the aftermath of Hurricane Maria.
He said, via Twitter, "The Fake News Networks are working overtime in Puerto Rico doing their best to take the spirit away…." News stations like CNN were responders to the crisis in the U.S. territory, reporting first hand accounts of the destruction and the aide that the people there were receiving. San Juan Mayor Carmen Yulín Cruz even expressed her frustration to CNN about the Trump Administration's response.
Trump's response was to say, "Such poor leadership ability by the Mayor of San Juan." He tweeted consecutively, "They want everything to be done for them when it should be a community effort."
The only thing more discouraging than the truth is a leader that defends himself first. Instead of immediately sending sufficient services to help Puerto Rico, Trump took to Twitter and concerned himself more with his own image. This is unacceptable of the President of the United States. The president needs to support the people, not himself.
Trump has even attacked dangerous world leaders. On October 1st, Trump tweeted, "I told Rex Tillerson…that he is wasting his time trying to negotiate with Little Rocket Man." This nickname is a reference to North Korean Leader Kim Jong Un. North Korea has been testing nuclear missiles for the past couple of months, and this statement could possibly ignite the fuse for war. Trump is blatantly taunting a dangerous man with a dangerous amount of power, and he did it through Twitter.
Trump's use of social media is completely unacceptable. Even as a regular citizen, some of the statements made by Trump would have been unacceptable. As a man with power and influence, seeing him tweet outrageous statements like this make me fear for the future.