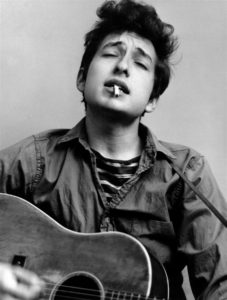 His toil lies uncontested, estimated at unseen levels, as Bob Dylan has been equally poeticizing the unheard and protesting the unseen, all while selling millions of records. At one point, he was influencing his contemporaries, people like Jimi Hendrix, John Lennon and Jerry Garcia. Nobody would dare placate his place in music history; but is literature another story?
If you haven't heard, Bob Dylan was named the first professional musician to win the Nobel Prize for Literature. There has been much discussion as to if he deserved it or not. Let's debate.
Sure, he covered a slew of folk standards during his first incarnation, from his 1961 debut up until The Times They-Are-A-Changin', but then he shifted. Dylan transformed himself into a figure of intense literary merit and originality, mentioning everyone from St. Augustine to T.S. Eliot to Tom Paine to Billy the Kid along the way. He, it can be argued, single-handedly renovated folk music, based on his own provocative literature. He took stock, yet prominent, characters of America's past, molded them into his own way to form ideas, disgruntle the happy, make people question. The shackles of songwriting were removed with Dylan.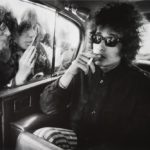 He put on a façade like he knew everything, but we believed him. Dylan's reverence and his newfound award can set the precedent for recognized artists who are, by comparison, younger and active but have yet to reach the longevity of someone like Dylan. Maybe other talents like Jay-Z and Kendrick Lamar will be considered for this award after Dylan set the tone.
Also, Dylan's award, and I'm sure he would admit, is a huge praise for his idols, like folk legend Woody Guthrie, bluesman Robert Johnson. (Note: The Nobel Prize for Literature cannot be awarded posthumously.) Anybody who cringes over Dylan's voice can gladly make their way to his canon of poems, read silently and ponder the symbolic trip of a man, one who may be the most influential voice of the 20th century. Dylan requires multiple reads, put simply.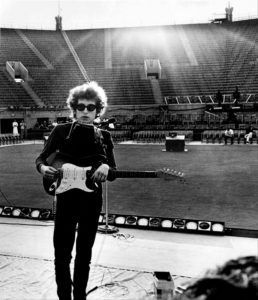 The physical accolade, no matter if Dylan wants to accept it or not, isn't necessarily important. However, the accolade projects the legacy of Dylan, while opening the musical floodgates for a younger, unfamiliar audience. That's how it should be, as I'm certain that the printed word will die long before the spoken word.
Yes, poetry has rhythm. Yes, lyric poetry can be heard. Prose is without metrical structure, sure. But didn't poets and playwrights, like Homer and Sophocles, shape literature into our contemporary view of it? Their esteemed works were eventually orated and, it can be argued, that literature was told before it was written. How do you think the literary types fared before the Gutenberg press?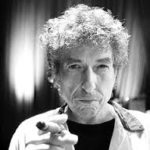 Also: Is anybody questioning Dylan as a writer? He has published his lyrics, in written format.
Isn't the Swedish Academy one collective voice to denote what is and what isn't literature? I mean the only reason we know how to read is because of the oration by our caretakers, right? You can dissuade these notions, but then literature is relative.
There are undoubtedly flaws with the Swedish Academy's track record, but its coronation of Bob Dylan isn't one of them.