Chief Editor of Content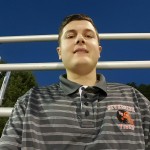 John Gittings is studying journalism at UWM and is in his sixth and final year.  He began as a computer science major but, after two years, switched to journalism.  He began working for the post in Spring 2015 as the baseball writer and is looking to pursue a career in sports journalism as a writer or reporter.  In addition, he runs a blog called Southeast Wisconsin Sports Beat, a blog in which all UWM Post Sports articles will also be published on while he is sports editor.
gittingjr@gmail.com
gittings.digitalmediadrive.com
Assistant News Editor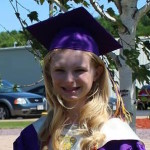 Hailey McLaughlin is studying Journalism and English at UWM. She is a freshman and has been writing for the Post since the fall of 2015. She enjoys reading and writing, and with her love of writing, she wanted to be a novelist when she first came to UWM, but has been leaning more towards Journalism since starting in the JAMS program. She also enjoys snowboarding and spoiling her pets while she is home.
Fringe Editor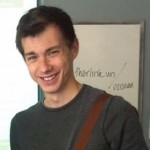 Jack Feria is studying journalism, communications and LGBT studies at UWM. He is a sophomore and has been with the Post since fall 2013. Jack currently interns with the Milwaukee LGBT Film/Video Festival and is the Assistant Coach of Whitefish Bay High School's Speach & Debate team.
jbferia@uwm.edu
@jack_feria
Fringe Co-Editor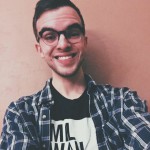 Bo Bayerl is studying journalism, advertising/public relations and communications at UWM. He is a junior and has been with the UWM Post since Fall 2013. Bo is best described as a fan of social media, music, pop culture and entertainment. As a writer, he has previously written many concert and album reviews, as well as conducted interviews with actors in Broadway musicals that have made tour stops in Milwaukee. Currently, Bo works as a digital communications intern in the University Communications & Media Relations department on campus, managing social media for UWM. With his passions, he hopes to pursue a career in the entertainment industry doing social media. In his free time, Bo enjoys watching YouTube videos, binge-watching TV shows on Netflix and running.
bobayerl@uwm.edu
@_bodacious
Sports Editor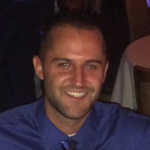 Casey Korth is a senior at UWM this year. He is a Marketing major and JAMS minor graduating in May of 2016. Sports is his passion and he is planning to pursue a career in sports after graduation. He is currently interning at ESPN Milwaukee. He covers UWM basketball and the Milwaukee Bucks for the UWM Post, including last year's playoff series vs. the Bulls. He has covered UWM Club Football in the past as well.
Assistant Sports Editor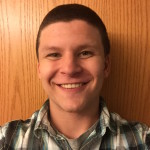 Gabe Stoltz is currently a sophomore at the University of Wisconsin-Milwaukee. Born in Milwaukee, he currently resides up in central Wisconsin in Wisconsin Rapids. Growing up, two of Stoltz's passions in life were his love of sports and writing. He now enjoys sharing his excitement towards sports with readers of The Post with content ranging from UWM teams, the Bucks and even the Brewers. Stoltz hopes on weaving sports into whatever it is he ends up doing post-graduation.
Opinion Editor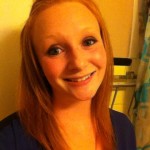 Amber Jorgenson is studying journalism at UWM. She is a senior and has been with the UWM Post since spring 2014. Amber is a fan of social media, current events, and satirical news. Having been born and raised in Minnesota, she is also a fan of all things purple and gold, the Mississippi River, and people who are overtly polite.