Chief Editor of Content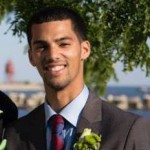 Rob Hullum is a Media Studies major at UWM. He is a senior and has been with the Post since Fall 2014. Rob has interned at Milwaukee Kickers Soccer Club, Shepherd Express and A.O. Smith. He is interested in how media and technology affect culture and society as a whole. In his spare time he enjoys traveling, good food, music and binge-watching TV shows.
rbhullum@uwm.edu
@robhullum
Chief Editor of Advertising and Website Management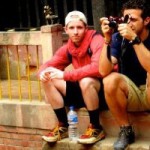 Sean Cornell is studying journalism and philosophy at UWM. He is a junior and has been with the Post since winter 2013. Sean is driven by a keen interest in understanding how the world around him is constructed whether it be politically, culturally or scientifically. He has interned with Milwaukee Magazine, WisPolitics, and the Milwaukee Radio Group and spent the summer of 2014 studying Eastern Philosophy in Nepal. In his free time he enjoys soaking in news, being a music snob, working out, reading and shamefully indulging in his materialistic hobby of collecting of sneakers.
News Editor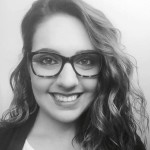 Danielle Stobb is a media studies graduate student and teaching assistant. She received her bachelor's degree in journalism from UWM in 2015. She spent her undergraduate summers interning with docUWM, WLUK-TV FOX11 and OnMilwaukee. Danielle enjoys reading biographies, exploring the city and eating snacks. Ask her about her chihuahua.
ddstobb@uwm.edu
@dstobb
Assistant News Editor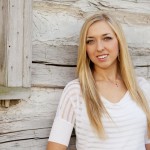 Jordyn Noennig is studying journalism and political science at UWM. She is a sophomore and has been with the Post since fall 2013. Jordyn has a slight obsession with political news and enjoys discussing current issues with everyone from her colleagues  at the Post to the old regulars at the pub she works at. Jordyn currently interns with WisPolitics and the Milwaukee Press Club and is excited to spend her summer in Washington D.C. to study and intern through the Institute on Political Journalism.
Jtnoennig@gmail.com
@jordyntnoennig
Fringe Co-Editor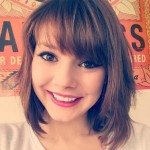 Mary Jo Contino is studying Journalism and French at UWM. She is a junior and has been with the post since Spring 2014. Mary Jo relishes writing human interest, travel/leisure pieces, and investigative reporting with the city of Milwaukee as her beat. She has previously written film reviews and coverage of the 2014 Milwaukee Film Festival as a press member, and this fall, she is an editorial intern at Milwaukee Magazine. She's studying abroad next semester at Institut d'études politiques de Paris where she will continue practicing journalism.
mcontino@uwm.edu
@mjcontino
Fringe Co-Editor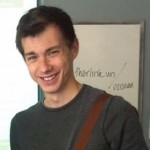 Jack Feria is studying journalism, communications and LGBT studies at UWM. He is a sophomore and has been with the Post since fall 2013. Jack currently interns with the Milwaukee LGBT Film/Video Festival and is the Assistant Coach of Whitefish Bay High School's Speach & Debate team.
jbferia@uwm.edu
@jack_feria
Sports Editor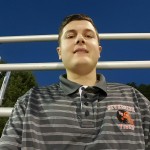 John Gittings is studying journalism at UWM and is in his sixth and final year.  He began as a computer science major but, after two years, switched to journalism.  He began working for the post in Spring 2015 as the baseball writer and is looking to pursue a career in sports journalism as a writer or reporter.  In addition, he runs a blog called Southeast Wisconsin Sports Beat, a blog in which all UWM Post Sports articles will also be published on while he is sports editor.
gittings@uwm.edu
southeastwisconsinsportsbeat.tumblr.com
Sports Assistant Editor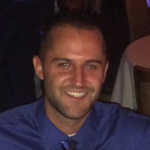 Casey Korth is a senior at UWM this year. He is a Marketing major and JAMS minor graduating in May of 2016. Sports is his passion and he is planning to pursue a career in sports after graduation. He is currently interning at ESPN Milwaukee. He covers UWM basketball and the Milwaukee Bucks for the UWM Post, including last year's playoff series vs. the Bulls. He has covered UWM Club Football in the past as well.
Opinion Editor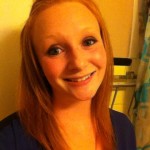 Amber Jorgenson is studying journalism at UWM. She is a senior and has been with the UWM Post since spring 2014. Amber is a fan of social media, current events, and satirical news. Having been born and raised in Minnesota, she is also a fan of all things purple and gold, the Mississippi River, and people who are overtly polite.