Chief Editor of Content and News Editor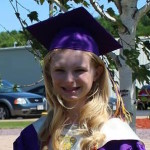 Hailey McLaughlin is studying Journalism and English at UWM. She is a freshman and has been writing for the Post since the fall of 2015. She enjoys reading and writing, and with her love of writing, she wanted to be a novelist when she first came to UWM, but has been leaning more towards Journalism since starting in the JAMS program. She also enjoys snowboarding and spoiling her pets while she is home.
Fringe Editor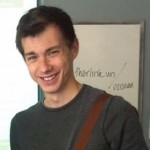 Jack Feria is studying journalism, communications and LGBT studies at UWM. He is a sophomore and has been with the Post since fall 2013. Jack currently interns with the Milwaukee LGBT Film/Video Festival and is the Assistant Coach of Whitefish Bay High School's Speach & Debate team.
jbferia@uwm.edu
@jack_feria
Sports Editor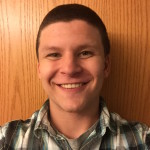 Gabe Stoltz is currently a sophomore at the University of Wisconsin-Milwaukee. Born in Milwaukee, he currently resides up in central Wisconsin in Wisconsin Rapids. Growing up, two of Stoltz's passions in life were his love of sports and writing. He now enjoys sharing his excitement towards sports with readers of The Post with content ranging from UWM teams, the Bucks and even the Brewers. Stoltz hopes on weaving sports into whatever it is he ends up doing post-graduation.