As Reggae sensation Rebelution embarks on their Falling Into Place 2016 Tour, they are joined by Reggae-Pop band HIRIE. The two bands performed Friday, Nov. 11 in Milwaukee at Turner Hall, bringing together a large crowd for a night of dancing.
HIRIE, who opened for Rebelution, include members, Hirie(Patricia Jetton), Chris Hampton, Andrew McKee, Andy Flores, Blaine Dillinger, Joey Muraoka, and they're also currently looking for a keyboardist.
Hirie, who grew up in Hawaii, fell in love with reggae and is on a journey to "offer a global spiritual uplift" to all those she can reach.
Her top hit "Sensi Boy" grabbed the attention of reggae fans, putting her into the center of modern reggae music since 2013, even being nominated as San Diego's Best World Music Award.
Her debut album released in 2013 and since then she has released her newest album Wandering Soul, which can be purchased here.
---
HIRIE bounced onto stage, living up to her expectations as a bubbly performer, with a smile that never seemed to fade the entire night.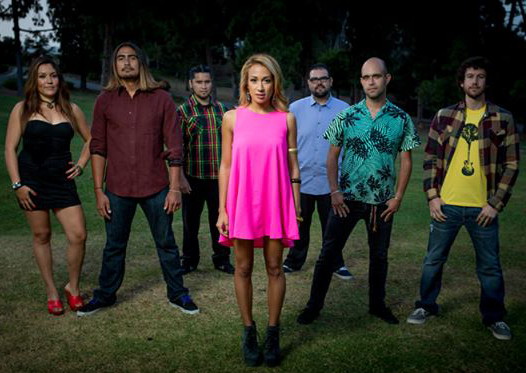 Petite, but far from delicate, HIRIE danced freely as she sang favorites from both her debut album and Wandering Soul. Her singing sent chills; it was spooky how amazing she was live.
The atmosphere created by HIRIE's reggae tunes were nothing short of warmheartedness. The night was a constant reminder why I love the reggae community so fondly.
It was clear how much HIRIE is adored by her fans. After her performance, there was a meet and greet, and then time at her merch booth to speak to fans. HIRIE could barely run to the bathroom because of the love she was receiving from those who wanted a hug, a picture, and to thank her for her music.
When I first met her, she embraced me with a welcoming hug and thanked me for being patient. Friendly is an understatement when speaking with HIRIE herself. She's funky, she's talented, she's passionate, she's loving, and extremely genuine.
Not only is HIRIE these things, but so is her team, which says a lot. Everyone I met alongside her were just as loving and appreciative. I was even told by her team beforehand how excited HIRIE was to be interviewed by a girl for the first time.
Since it was tough to get time alone due to her adoring fan-base, we were escorted away. Holding hands with HIRIE on our way to the green room to conduct our interview, she was given bright smiles and waves to those we passed. She was radiating with joy as she acknowledged everyone.
"Don't worry," friends told me before the show when I expressed I was nervous for the interview. "She will be so nice!"
Clearly, it is a known fact that HIRIE is a loving Rasta girl. She even put safety pins on her merch booth for everyone to take to put on their clothes as a way to promote kindness.
In the green room, I met her husband Jamey who helped schedule the interview. He was equally kind, thanking me for conducting the interview and offering me drinks and snacks. While we spoke, HIRIE talked to her five-year-old daughter Beija who is joining her parents on tour this fall. You can even follow her on Instagram!
Stepping off to the side, HIRIE and I sat together to begin our interview.
---
How did your performance go? How did Milwaukee treat you?
HIRIE: It was amazing, it was a good night, a really good crowd. It sold out, so you can't go wrong and I was really stoked.
Was this your first time performing in Milwaukee?
HIRIE: No, well Wisconsin we played I wanna say we have been here with Tribal Seeds and the last time we were here with Iration.
Were you in Madison?
HIRIE: Yeah, Madison.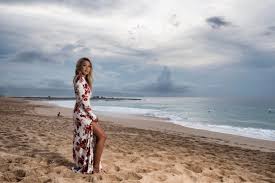 Do you have any memories from being in Wisconsin?
HIRIE: The cheese! Cheese curds. *laughs* No, it's beautiful, but definitely the cheese. I always remember the cheese!
Wandering Soul released in August, how have fans taken this? Tell me a bit about the journey you've been on since the release of Wandering Soul.
HIRIE: It's been amazing. This album was fund-raised by the fans so we definitely catered it to the fans and gave them something that they could look forward to and that when the album finally dropped that they would feel like they were rewarded because they are essentially the reason we were able to put it out. So it's been a really beautiful journey and it's been nice because the last couple of tours, this one with Rebelution and the one right before with Nahko, they were essentially the first time we've been back so far from home and seeing the reaction of the people on the road and that they genuinely like the album and it's nice seeing them singing it.
In your song Almost Home, you talk about some criticism you've encountered. Has Wandering Soul received any criticism? Furthermore, how do you take criticism?
HIRIE: You know what's funny? There was one piece of criticism by one fan and it was one post on Instagram and all she said is "oh this is nothing compared to the first album" but of all people that heard it, that was the only one. But honestly, I take it with a grain of salt because I am really proud of what we did and it was a combination of three years. Me and the band have worked really hard and this is the first album I've ever put out that really encompassed the vibe of six people and our feelings and take on reggae music. Obviously, criticism doesn't faze me and it shouldn't faze anybody because you should be confident in what you do and if anybody criticizes you at any point, you should just roll with the punches.
What does it mean to be a Wandering Soul?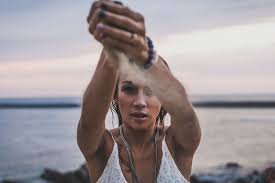 HIRIE: My interpretation of a Wandering Soul is somebody who lives day by day, not necessarily knowing where they are, where they're meant to be, or where they're meant to go, but again, rolling with the punches, and being okay with not knowing who they are necessarily and just having an idea of what they wanna be, and being okay with being a gypsy and living out of their backpack or their suitcase. Kind of like what we do on the road. It's a nice thing to not know.
Why did you decide to release You Won't Be Alone and Renegade as your singles?
HIRIE: You Won't Be Alone is probably the most "pop-iest" song on the album and it is about my daughter, but people don't realize that. There is something really catchy about it, and our producer had a lot to do with that. It has this really groovy vibe and when you hear it, it's really sticky. That's the thing about good music. No matter what genre, something that is sticky transcends all genres. I was hoping "You Won't Be Alone" would be the kind of song that people who don't listen to reggae would hear and then appreciate.
Now onto touring, how has it been touring with Rebelution?
HIRIE: Honestly, Rebelution is my all-time favorite band growing up and I used to have to sneak out my window at fifteen years old to watch my first Rebelution show and it was their first time performing in Hawaii. I didn't know that until now. Everything they stand for and all their music is so amazing. It was like my bible growing up. They've saved me from so many heartach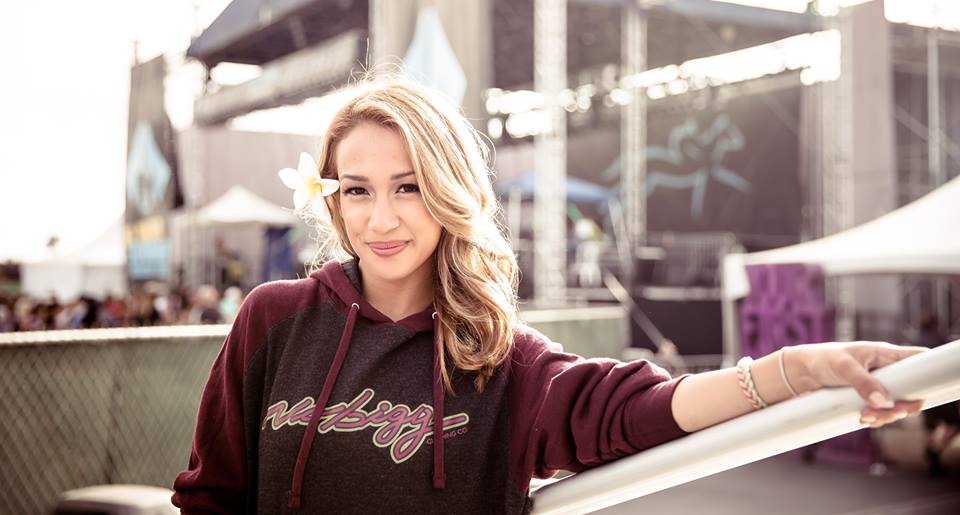 es. Touring with them has been a dream come true. It's like you have an idea of who they are and then you meet them and they're even better than you think. For me, personally, I couldn't ask for a better tour. This has to be one of my favorites. Them and Tribal Seeds, one of my other favorite bands of all time. They're really sweet. They're really dedicated. Every night they put on a good show and I couldn't ask for a better role model.
What is next for HIRIE after this tour? Can fans anticipate any new projects or even a third album?
HIRIE: Definitely, we are going to start working on a third album right when we are done with this tour. In the future we are going to be doing some international travels and we got some offers and we are hoping they will go through. We want to venture off and get some culture enrichment. You can definitely expect another international tour in the summer.
Is there any advice you have for young gypsies and spiritual individuals who follow your music?
HIRIE: Don't ever not follow your gut. Follow your gut 100% and whatever it tells you, do it. If it means packing up your stuff and going, then go. Don't ever be scared for allowing your inner feelings to shine through. Life is only so short and you should do whatever it is that makes you feel like an empowered person.
Anything else you'd like to add?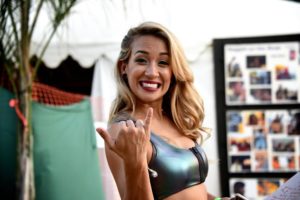 HIRIE: I just want to say thank you so much to Milwaukee and Wisconsin for having us again. Please all of you instill kindness, especially during times like this. Don't be scared to speak your mind and promote positivity in a world that is so shifting. Just be a good person, be kind, be true, be you! Thank you!
---
Make sure to keep up with HIRIE and the rest of the band via social media.
Listen to Wandering Soul free here!