You've seen him in your favorite 90's classic and a ton of other films since, including his most recent role in the television hit Power as Councilman Tate. Larenz Tate is a pillar of the film industry, so it should come as no surprise that the veteran actor visited Milwaukee Saturday night as a special guest of the Milwaukee Film Festival.
The red carpet was rolled out for the star's appearance as the festival held a special 20th anniversary screening of one of Tate's most beloved classics, Love Jones, at the Landmark Oriental Theatre where nearly 1,000 people were in attendance. A Q&A with Tate followed the screening.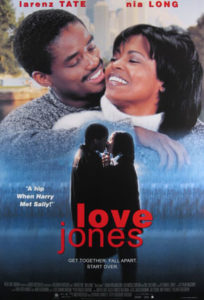 When Love Jones premiered 20 years ago, VHS tapes were on top of the world and so was Larenz Tate. The 1997 classic, starring Tate and a superstar cast, including Nia Long and Bill Bellamy, served as Tate's third major role. Tate previously starred in 1993's Menace II Society and 1995's Dead Presidents. In Love Jones, fans got to witness the actor step into a much different and more lovable character.
Love Jones is a romantic film directed by Theodore Witcher. Tate plays Darius Lovehall, a poet from Chicago who meets, falls in love, falls out of love, and falls back in love with Nina Mosley, played by Nia Long, a photographer. This plot did not escape filmgoers after all these years, as smiles and laughter took over the theater from beginning to end.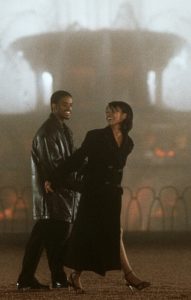 During the Q&A, Tate praised his co-star Nia Long and boosted the memories.
"It's Nia Long, so I didn't have to work very hard," Tate said. "When I got a chance to meet Nia in the room with the producers and executives, we ran through test screenings and I said, 'Listen, we're not about to do all of the test screenings and stuff.' We did what we had to do. It was about being able to walk into the room and being comfortable with her, being comfortable with the room, and being comfortable with the dialogue, so a lot of it came off top."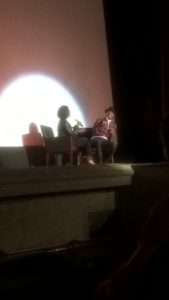 Tate switched gears between actor, podcaster and relationship expert during the Q&A.
Although the actor joked that he is no relationship expert, he did offer some thoughts on love based on his success as a romantic in Love Jones.
"I'm not an ordained ambassador of love, it was just a character," said Tate. "But for me, I just think that compatibility and understanding is really important when you are dealing with relationships. It has to be two people in a relationship, and also vulnerability. This guy is vulnerable and there is nothing wrong with this man being vulnerable, and you don't get a chance to see that enough in film."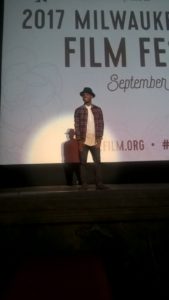 Everything from Tate's movies to his plant-based diet were discussed. One of the most pressing questions concerned the representation of black love given that the screening was organized by the festival's Black Lens program. Tate talked about its importance on the big screen.
"When this movie first came out, it was not considered a big box office hit," said Tate. "We know that Hollywood is a business first and this movie did not hit the box office numbers that they had hoped. In retrospect, I'm cool with that because it became what it is today. It continues to grow, and it wasn't based off of box office success. It was the people who adopted this movie and brought that into their lives. The movie shows what love is all about. This movie is not a black movie, and this is something that Hollywood doesn't understand. Our movies transcend. We all have universal stories and they're just not told enough."
Before closing, Tate invited his brothers, Lahmard and Laron Tate, to join him on stage. The brothers talked about their podcast, Bronzeville, and what they are working on in and outside of movies.