On the heels of their support run with John Mayer and current headline tour, LANY show no signs of slowing down as they announce THE LANY TOUR: PART 2, the second leg of their U.S. headline tour hitting major markets this fall. LANY will be making a stop in Milwaukee, this Thursday May 4 at the Rave.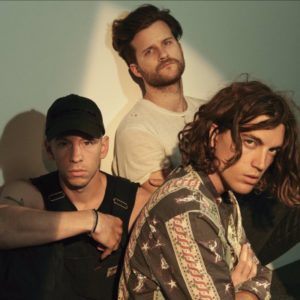 The LA-based trio – Paul Klein, Les Priest and Jake Goss – have amassed a huge live fanbase and last year alone played a total of 117 shows across twelve countries, selling over 35,000 tickets. With over 3.9 million monthly listeners on Spotify and combined streams of over 100 million, LANY was the most streamed artist in 2016 through the Spotify Discover feature, with "ILYSB" also holding the title of the most streamed song.
The single "ILYSB" off LANY's upcoming self-titled debut album, recently reached over 50 Million streams on Spotify alone and the acoustic as well as remix versions have racked up another 25 Million combined Spotify streams. LANY features 16 tracks and will be available on CD, vinyl and digital formats as well as a box set. Fans who pre-order the album will be treated to "It Was Love,""Good Girls" and "ILYSB" as instant grat downloads.
LANY continue to make music that aims an arrow at your heart; beautiful songs with swashes of synth, spare percussion, echoes of prime 1980s FM pop, of early-1990s R&B, of new-wave electronica, combining melody and lyrics to put down roots in your head. Recorded in a tiny room on an ancient laptop, their songs are devastating and beautiful, in a way that you can't quite explain.
You may have even caught a glimpse of LANY on Selena Gomez's Instagram story a couple months ago. Gomez also posted a video in 2015 singing a LANY song in the car with friends.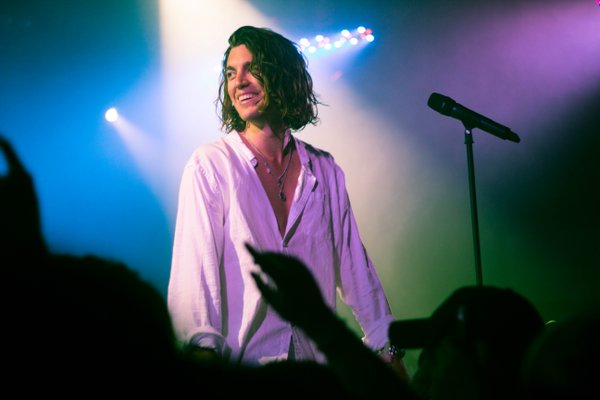 In the mist of the bands busy schedule, lead singer Paul Klein, who was struck with a cold, was able to chat for ten minutes.
Hi Paul, how are you?

Hi Madison, sorry I have a little bit of a cold.

First, lets talk about the formation of the band

We came together in early 2014, just as friends trying something out. Les and Jake have been making songs on Les's computer back in Nashville and I was in L.A kind of making music. I did the singer-song-writer thing. I called Jake and asked to come to Nashville and write a couple songs with them and ask how it feels. So, I flew back in March and then in four days we wrote and recorded our first two days and we put them on the internet April 22nd, 2014 and it has been nonstop since then. We are coming up to three bands as a band.

 Tell me a little bit about your debut album. What was some of the inspiration behind the music and how did you find your sound?

I think our sound has been something that is constantly developing but is also very consistent. I think for whatever reason we kind of knew what we were and what we sounded like from the very beginning. As far as the inspiration, these songs are written over the course of 15 months and in those 15 months we've played around 120-130 shows. So, there is very much being on the road and being off the road and writing immediately. When you play as many shows as we do, I can't imagine not writing from personal experience because they are coming from a very honest place. I think that is pretty obvious when you listen to a LANY song. I talk about very specific experiences. That is what I pull from; the drama of my everyday life, but it isn't like it is super dramatic. I have a gift of noticing the subtleties. I am highlighting them in a poetic way.
Are there any bands or other artists that inspire you and the band?

Sure! I grew up on John Mayer, I think he is one of the greatest song writers of this generation. We are currently on tour with him and we've played five shows and have two left. They have been the best of my entire life. Then there are guys like Frank Ocean who I feel push the boundaries. Those guys I look up to a lot and listen to a ton and study. I guess I really admire what they do.

LANY is coming to Milwaukee May 4th. How many times have you performed in Milwaukee?

Not sure, maybe two. I know we've played there. We've also performed in Madison which was really fun. We've played Wisconsin a couple times.

Is there anything you're looking forward to in Wisconsin? Will you have time to do anything except perform?

Probably not which is the unfortunate reality. We wake up in the city on the day of the show. We try to run around and we always go and get coffee. We try to walk around the city as much as we can. But we have to get back for sound-check and sometimes there is press.

Is there anything you would like to try out if you could have more time in Milwaukee?

Well, I don't know too much, maybe if you gave me some things. I've heard that Milwaukee is unbelievable. I heard that people sleep on it, but that it is really amazing.

Anything else you would like to add?

I don't think so! Thank you.
Make sure to catch LANY this Thursday, May 4 2017 at the Rave.
Tickets can be purchased here.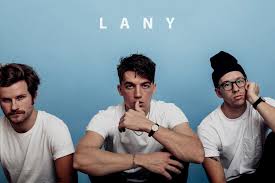 *Above information from press kit*